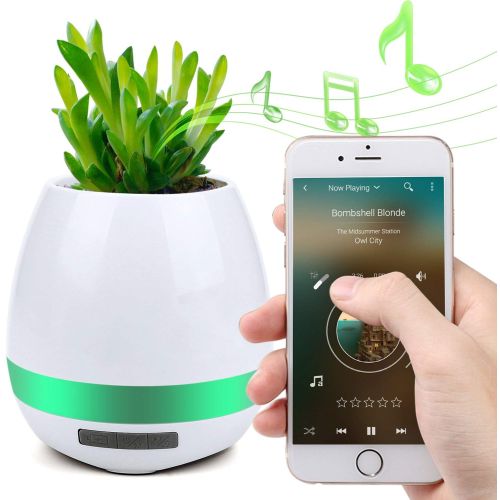 I actually have one of these and they are super fun! I love it!!
Touch play music: The plant will play a song by each your touching on it,just like you are playing the piano. Light: Beautiful color changed regularly, continuously soft white light, Accompany you to sleep. Bluetooth: It can be a connected variety of
Bluetooth devices
easy to play the music you like.
Product Features
Weight: 400g
Product Dimensions: 114 x 114 x 117 mm
Material: Plastic
Working voltage: 3.7V
Bluetooth distance: 10M
speaker: 50mm 5W
Signal-to-noise ratio: 90dB
Frequency Response:20~20KHz
working voltage:3.7v
Charging parameter: 5V 500mAh
Charging time: 4h
Play time:12h