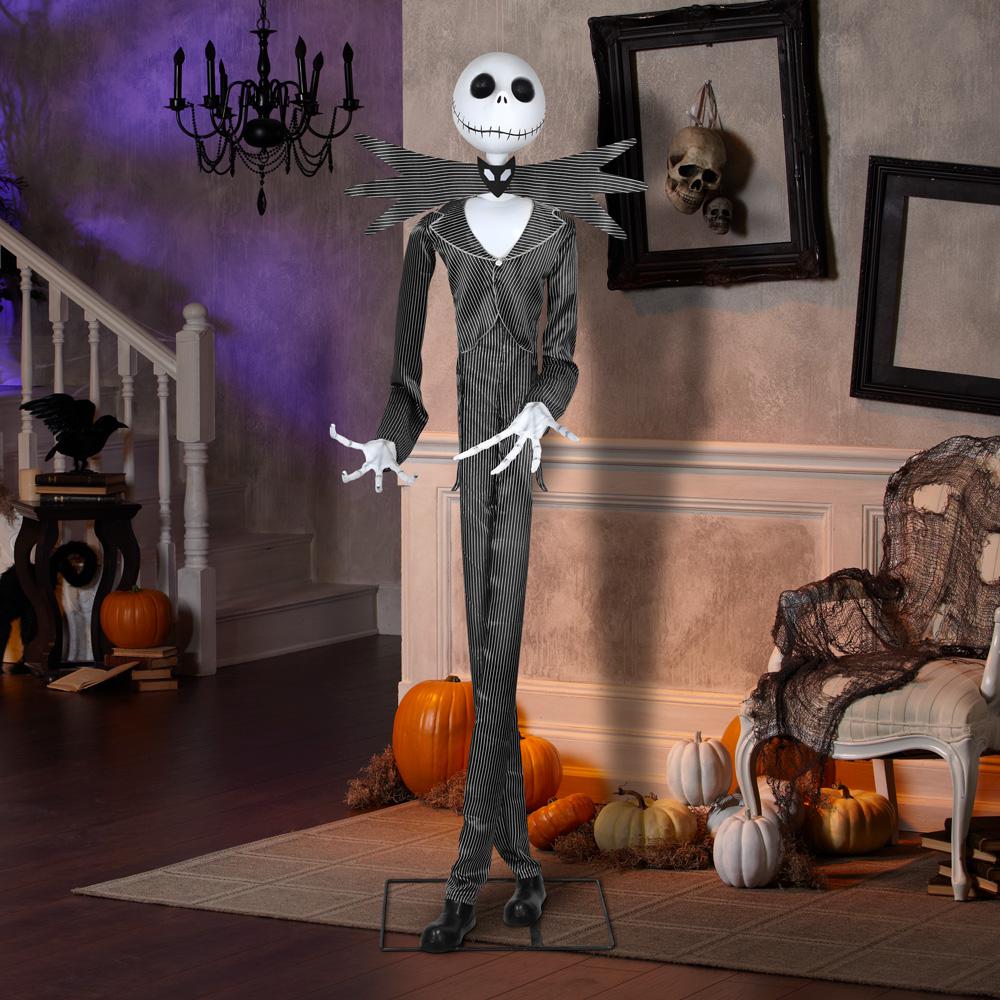 All the animatronic Jack figures are so extremely popular every year. They sell out EVERYWHERE, and people are left crying into their mugs of Deadly Nightshade. BUT, right NOW, Home Depot has this Giant Talking Jack, so get in on this deal while you still can!
This animatronic Jack is so cool. He not only says phrases — he actually moves his mouth, so it's like he's really talking. But, get this — he also moves his hands! Gah!! It's like Jack Skellington is really standing there, greeting the Trick-or-Treaters in all his Pumpkin King glory.
You can get your own animatronic Jack Skellington right on the
Home Depot
website. He is $169, and ships for FREE. If he sells out online, because, like I said, he goes FAST every year, you can check your local Home Depot to see if they can locate you one.