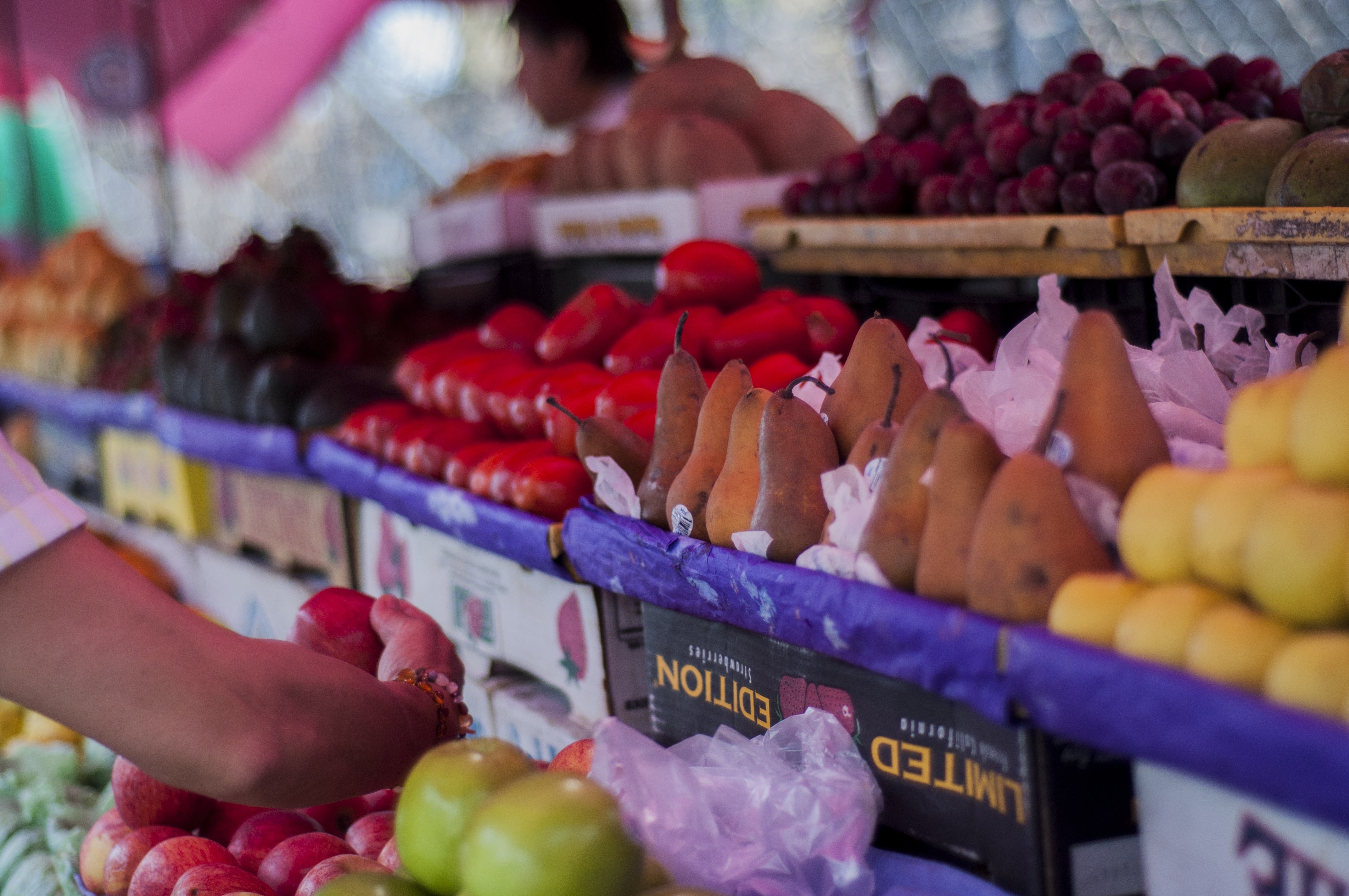 A natural health store is a type of grocery that typically sells organic foods, health foods, local produce as well as nutritional supplements.
Natural health store foods
are basically foods that don't contain any artificial ingredients. This implies that they are foods that are grown and produced without the involvement of conventional as well as artificial pesticides. It is also imperative to mention that a significant number of health food stores sell nutritional supplements including vitamins, homeopathic remedies as well as herbal supplements.
You already know that there is a host of benefits associated with eating organic food products. This is why you want to treat your body right, switching toward an organic lifestyle. However, going the all-natural route can be pricey. So, if you are someone on a budget, you need to select a few natural foods that are essential for your health. And if buying lots of organic foods isn't a feasible option for you, then perhaps a good strategy could be to purchase organic versions of specific foods that are considered to be among the most heavily contaminated.
Every year, the Environment Working Group, (EWG), a nonprofit organization, releases a guide to help shoppers reduce their intake of pesticides and other potentially dangerous chemicals. This guide lists vegetables and fruits that contain the highest and the lowest pesticide residues. So, in reference to the EWG's dirty dozen list, below are the fruits and vegetables that you should buy from a health food store and reduce your family's exposure to harmful chemicals.
Strawberries: If you were not aware, strawberries remain the most pesticide-contaminated food. It is believed that at least 90% of strawberries from conventional markets test positive for at least two types of pesticides. If you are truly concerned about these harmful chemicals, then you have every reason to order your strawberries from a health food store.
Spinach: Spinach is a popular vegetable perhaps because it is an excellent source of a variety of vitamins. However, according to EWG, it has more pesticide residue by weight compared to any other food tested. If you are a health-conscious individual, buy your spinach from an organic store.
Apples: Pesticide residues were found on more than 90% of conventionally produced apples. What's more, a significant number of the samples, contained diphenylamine, a type of pesticide that is banned in Europe. So, it's high time you begin sourcing your apple fruits from your local health food store.
Kale: More than 92% of conventional kale samples tested positive for two or more pesticide residues, according to EWG. 60% of the kale samples contained more than eighteen samples of pesticide residues and a large number also had traces of DCPA which is banned in the European Union and considered a possible human carcinogen by the EPA.
Grapes: The traditional grape samples tested by EWG had an average of five various types of pesticide residues. What's more, more than 96% of all the samples tested had certain traceable amounts of pesticide residue.
Cherries: Conventional cherry samples had at least samples of detectable pesticides. What's more, more than a third of the cherries tested were filled with a potentially cancer-causing pesticide that is banned in Europe.
Tomatoes: According to EWG, the average conventionally produced tomato tested positive for at least four types of pesticides.
Potatoes: By weight, conventionally produced potatoes had more residues of pesticide than any other food product tested by the Environmental Working Group. A particular pesticide, that has been proven to negatively impact the human central nervous system, constituted the bulk of detected residues.
Celery: Harmful pesticides were present in more than 90% of conventional celery samples.
Pears: Samples of conventional peas were found to be filled with numerous pesticides in high concentrations, including insecticides and fungicides. What's more, more than half of the pear samples tested featured residue from at least five pesticides.
Peaches: Nearly all the conventional peach samples, a whopping 99% had pesticide residues.
Nectarine: Almost all of the conventionally manufactured nectarine samples had at least two pesticide residues.
These are some of the fruits and vegetables that you should consider purchasing from a health food store. This is mainly because their conventional counterparts are filled with lots of health-threatening chemicals. However, health food stores are not just limited to fruits and vegetables. So, what else should you purchase from your local natural food store?
Meat: If meat is one of your favorite meals for dinner, then the health, environment, as well as the animal welfare, could all impact on your decision to go organic. Unlike their conventional counterparts, organic livestock is raised without any hormones, antibiotics, allowed access to the outdoors, clean water, and sunlight. What's more, they are given organic feed. What's more, it is strongly believed that organic meat is relatively richer in certain nutrients, including omega-3 fatty acids.
Milk: Just like their beef cattle counterparts, dairy animals are treated similarly, and are not exposed to any potentially-dangerous chemicals or compounds. Conventional dairy animals are usually given certain hormones to help increase milk production. According to a particular study, organic milk has been proven to have significantly higher amounts of hormones progesterone and estradiol, which can potentially help prevent the potentially cancer-causing effects of milk's vitamin D. What's more, organic milk is thought to be relatively healthier thanks to their higher concentration of beneficial fatty acids.
Eggs: While some people argue that organic eggs are no higher in quality than their conventional cousins, research says otherwise. Organic eggs are worth the price because studies suggest that they can be higher in nutrients and equally free from potentially dangerous chemicals and antibiotics. According to one particular study, it was proven that allowed access to a grazing pasture, chickens can produce eggs that are filled with more omega-3 fatty acids, vitamin E, vitamin A. These are compelling reasons to buy your eggs from a natural food store.
Pork: This is another food product that you would want to buy from a health food store. One major difference between conventional and organic pork is that organic pork sold in natural food stores doesn't include chemical preservatives such as nitrite and nitrate. If you didn't know, these two food preservatives have usually been associated with birth defects and gastric cancer. On the other hand, organic treated pork meat is preserved using vegetable derivatives that have natural nitrates. What's more, pigs that are reared organically are never fed animal byproducts, sewage sludge, antibiotics as well as arsenic-based drugs. So, if you value your health as well as that of your family, always buy your pork at natural health stores.
The way your food is raised, grown, or produced can have a significant impact on your overall health. Organic food products that are available on your local health food stores boast increased levels of beneficial nutrients compared to their conventionally-produced counterparts. Natural health stores offer foods that are not only fresher, free from harmful chemicals, additives, and preservatives, but are equally good for your environment.