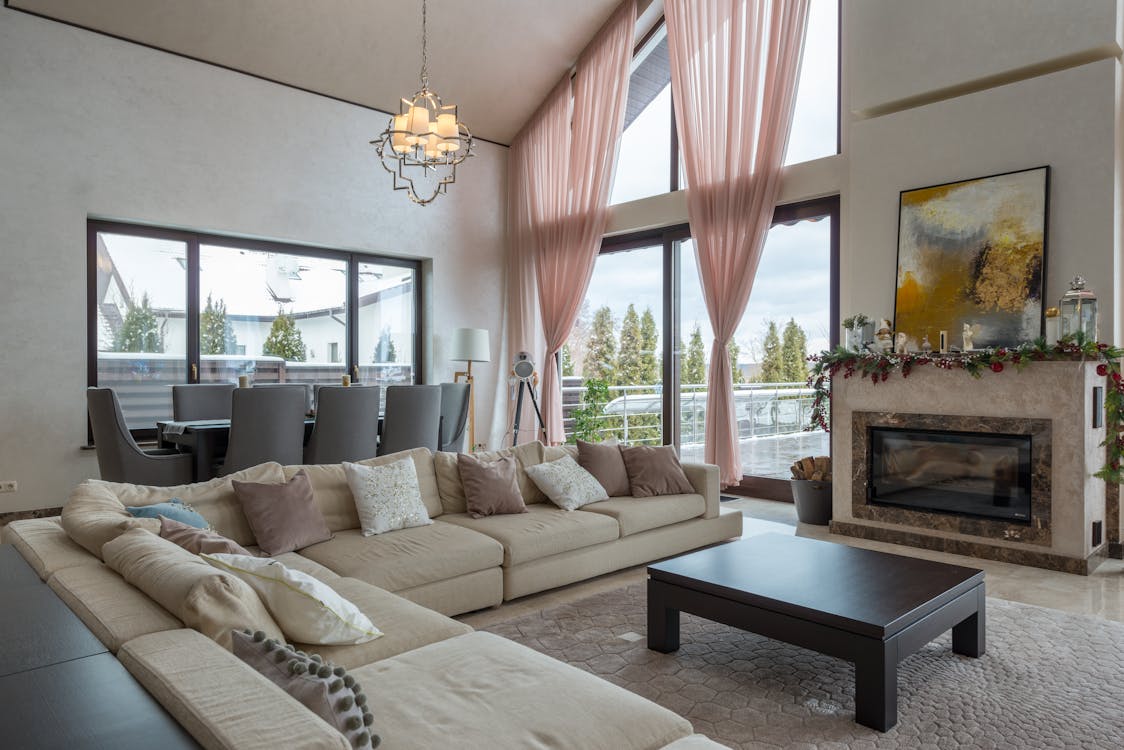 Introduction:
Organizing your home with a curated look has become extremely popular these days, especially after the wave of home organizing shows released featuring organizing gurus like Marie Kondo and The Home Edit. Nevertheless, if you are new to home organizing and don't have a
professional organizer
to help, you might find it quite overwhelming to emulate their processes on your own. Worry no more! There's no reason to let that stop you from creating a home that serves you best, works like clockwork, and makes you smile every day.
So what does it mean to "curate" your home you ask? When you curate your home, you take back control over the things you've acquired by carefully selecting belongings that align with you and the life you aim to live. After shedding everything that doesn't belong, each item you've chosen to keep is then organized with intention so you can finally feel relaxed and rejuvenated in your new home.
If you are wondering how to curate your home, then we are here to help you. Here are some essential tips that can help you in creating a home you will absolutely love!
Essential Tips to Curate your Home:
Start by Categorizing and sub-categorizing your belongings:
Our first tip in curating your home is to categorize and sub-categorize the things you own. Your home will have a lot of stuff ranging from kitchen items and clothing, to toiletry items and garage tools. It can be overwhelming to curate your entire home. However, you can reduce this complication by categorizing and sub-categorizing your stuff.
For instance, kitchen items can be a category, which you can further sub-categorize into cookware, serving utensils, prep tools, appliances, etc. Another category can be your clothing, and you can sub-categorize these items into tops, bottoms, outerwear, intimates, and accessories.
Sort your Items:
The next essential step you should take once you have finished categorizing, is sorting your items. Begin by creating a sorting station with large trash bags or boxes for items to keep, donate, sell, give away, set aside for a project or trash. Your decisions should align with real version of you right now and support the version of you that you aspire to be. Keep it light and positive when you make these decisions and challenge yourself to get rid of any items that are not serving you anymore. Remember, your home is for living, not for storing.
Let Go to Open Up Space for What Counts:
A curated home is one that provides you adequate space to breathe and streamline your life at home. You can't do this, however, if you have so many things that you lose track of what you own and continue to run out of space. Space on shelves, in cupboards, on counters and tabletops is a good thing and shouldn't be filled to their maximum capacity. Simplifying your visual space will also declutter your mind and space subconsciously and consciously.
The more you have, the more your belongings lose their value and the less time you have to care for them. Creating space will cut down the time it takes you to tidy and taking care of your home. If it is still taking you forever to tidy up your home, then it's time to refine your curation and simply let go of more.
Please keep in mind, that our advice to you is not to get rid of everything you own. The goal isn't to live so minimally you're stripped of all comforts and belongings that serve you well. In short, if you focus on refining what you love and items that serve you best, you can easily identify what don't belong anymore and streamline your decisions.
Donate Over Selling & Giving Away:
The best way to get rid of your unwanted items is to donate them to those in need. You can search for your local goodwill, salvation army, homeless shelter or community center, and drop off your donations that day! This way your unwanted belongings aren't going to waste and are helping those who could really benefit from your donations.
Selling unwanted items can be tricky. Sometimes you can benefit from selling items that sell well, but most times you end up stuck with a collection of items that just won't move. If you have an unwanted item that holds value, give yourself a deadline and if it doesn't sell before that deadline donate it immediately.
If you are compelled to gift unwanted items to friends or family, please do it sparingly and with their approval only. Instead of imposing your unwanted clutter onto loved ones to ease the discomfort of letting them go, consider if the item is something they like first and then ask them if they'd want it before gifting it to them. If they are excited and accept your offer, well done. Any answer short of excitement should give you enough reason to let go of the idea and donate it.
Make it a Habit of Sorting your Things:
Once you've curated and organized your belongings, we recommend selecting a place where you can collect all of your unwanted items to donate, sell or gift over time. Life is ever-changing and so are you - so it is only natural for items you decide to keep now to potentially lose their purpose over time. As you continue to live with only things that serve a purpose to support your life at home, items that don't belong anymore will begin to stand out like a soar thumb. Think of this habit as if you were pruning a bonsai tree - in order for the tree to grow, you must eliminate parts of the tree that aren't needed anymore. When you make this practice a habit, it will help you move forward without making the curating process overwhelming and unattainable in the future.
Conclusion:
To sum it up, curating your home can be overwhelming without the right guidance. For this very reason, we have compiled a list of our top tips that can help you curate your home with confidence and ease. When it comes to curating different spaces, allow yourself to think outside of the box and get creative. Using your imagination to envision your ideal home will help guide you through the process and might even give you a perspective on the things in your home you never would have seen before. If you find yourself stumped at any point while curating your home, our next best piece of advice is to simply put on our favorite song from Frozen and LET IT GO!