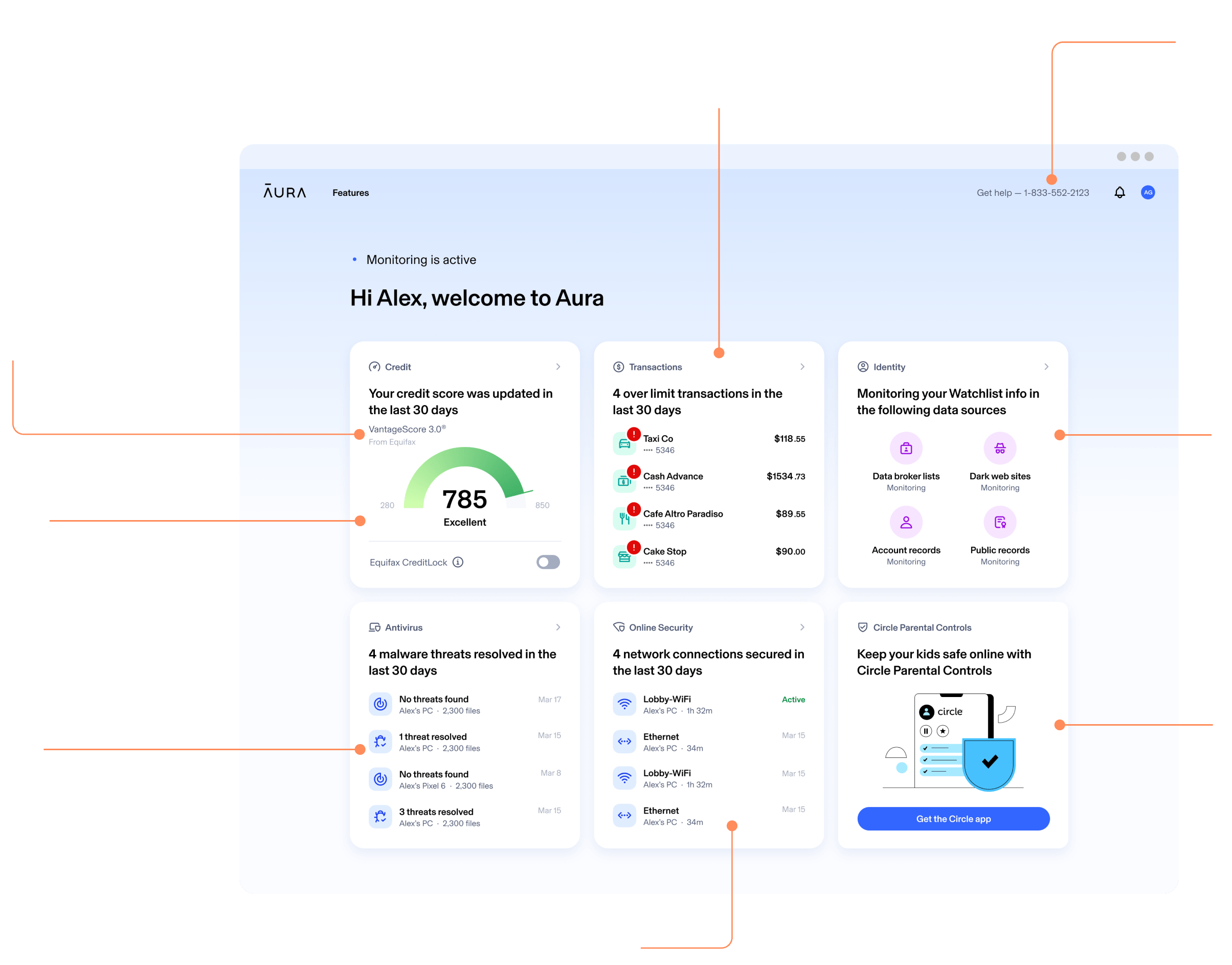 Buying into an identity theft protection service can be a pretty big commitment, so it's always best to make sure you like what's on offer before you throw down a bunch of money. As a result, the option of Aura free trial can be a big selling point for these services. Thankfully, Aura offers one…though it's not as good as you may expect.
Is Aura right for you?
Compared to its competitors, Aura boasts more monitoring tools, better accuracy, and more robust insurance than its competitors. Even better, you can
get Aura Family Plans coverage
for yourself and your whole family for an extremely low price. With a wide range of affordable plans, they're a flexible service that can be perfect for almost anyone.
Aura is one of, if not the best of the identity theft protection services on the market, and two weeks is long enough to make that self-evident. It has fast, accurate monitoring with a good breadth of options, stellar insurance, best-in-class customer support, and is overall just a great service, even if the website layout leaves a bit to be desired.
While not a free trial per se, Aura does also offer a 60-day money-back guarantee. Though only on its annual plans. This should give you plenty of time to really dig in there and really get a feel for all of the more advanced features and obscure alerts you could be getting from the more in-depth search tools.
BONUS:
Check out these other
security deals
currently available while you are here and save some money!
Did you find this post helpful? If so, it would be great if you could show some support by following

Closet of Free Samples on TikTok

(as well as my other social media accounts @closetsamples) and by checking out

my Etsy shop

! As a small creator, all your support makes a difference! Even a simple share of this post to your friends helps! Thanks so much!