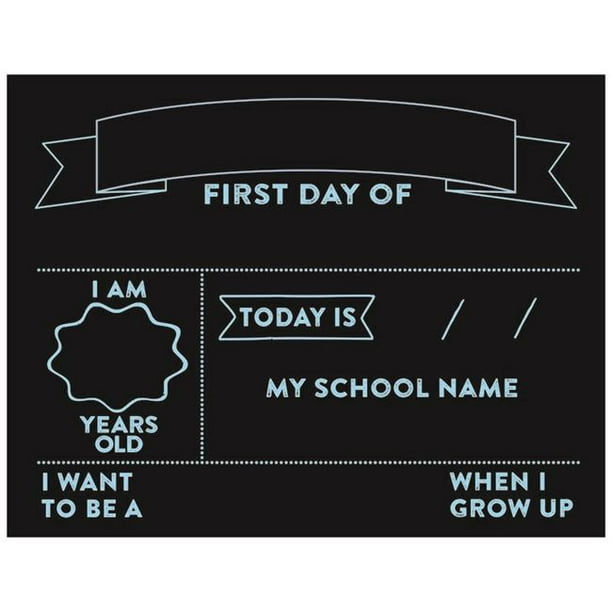 Chalkboard Signs are super popular for using in pictures, and I love these Reversible Chalkboard Signs On Sale because you can reuse them every year!
We all love the first day of school pictures, birthday, and infant milestone photos. They are always such a precious memory to look back on as they grow. And when I spotted these
Reversible Chalkboard Signs with Chalk Markers
on sale at Walmart for just $7.96 each I had to share them.
I think the Baby Milestone Chalkboard sign is a great baby shower gift item!! Keep track of your new arrivals development with this baby milestone tracker chalkboard. Take a picture of your little one with this board each month and see just how fast they grow up!
A first day of school
chalkboard sign
lets you write memorable school details of your child. You and your child will have so much fun with this erasable sign.
Document your child's growth and personality each birthday with our Reusable Milestone Birthday Sign! I have even seen adults using these on Instagram, hilarious!! You can use these for YEARS to come!
Walmart offers FREE 2 Day Shipping on every order of $35 or more. You can also choose Free In-Store Pick Up on thousands of items on Walmart.com.