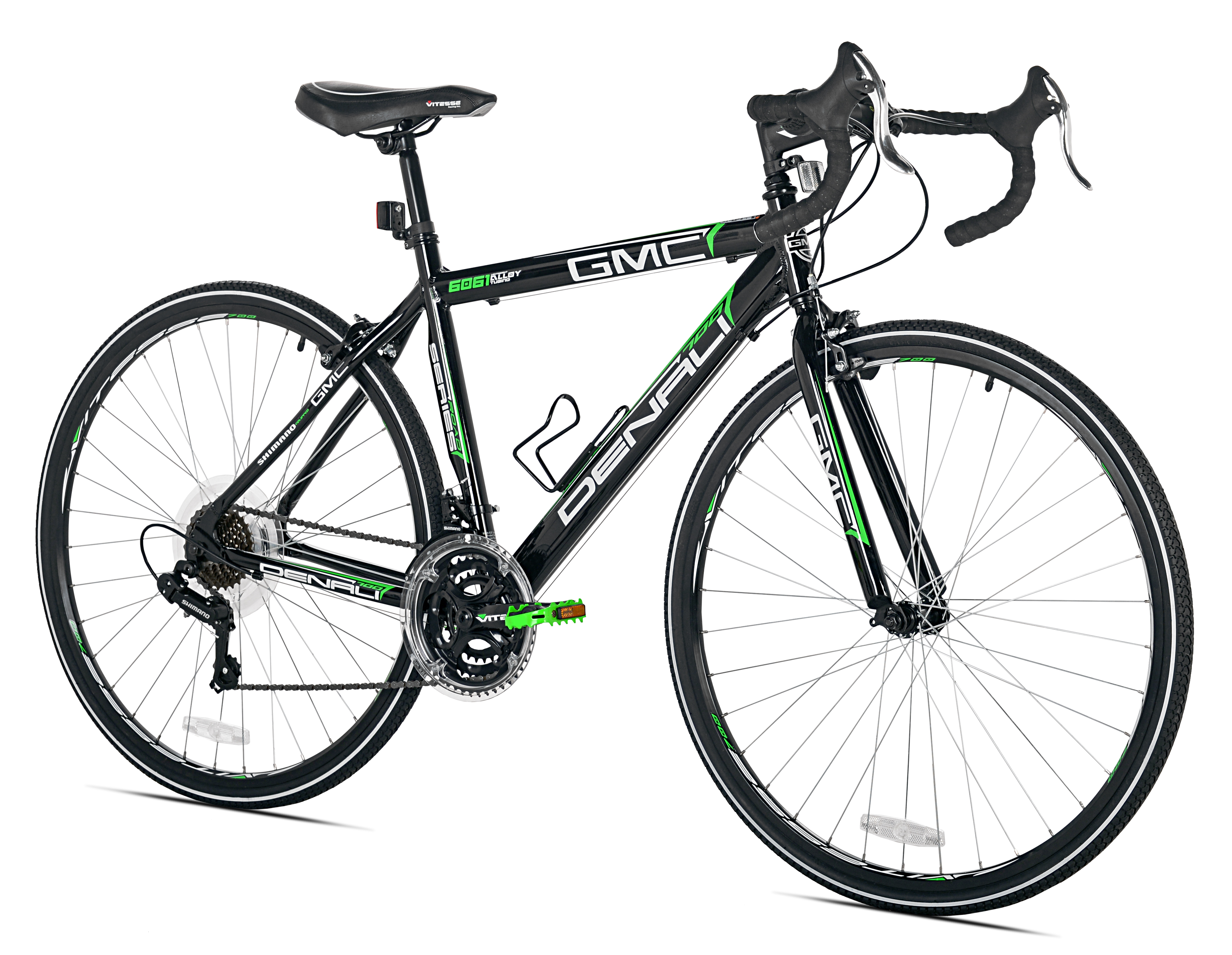 Hot deal at Walmart!
The
700c GMC Denali Men's Road Bike
is designed for the everyday rider looking value and performance. The Denali Road bike is built around a lightweight 6061 aluminum frame that makes it easy to hang on your bike rack or carry up stairs. This well thought out road bike features 21 speeds with drop-bar handlebars, alloy 36 spoke rims on 28mm tires, nylon pedals with steel cages, and alloy caliper brakes. The Denali Road Bike is equipped with a reliable Shimano rear derailleur for confident gear selection and Shimano Revo shifters which allow you to select gears without taking your hands off the handlebars for added control. Long rides are easier thanks to the padded Vitesse saddle designed for comfort and the water bottle holder. The Denali road bike weighs just 30lbs (medium). GMC 19" 700c Adult, Denali Road Bike, Black/Green
Lightweight 6061 Aluminum Frame
21 Speeds with drop-bar handles
Alloy 36 spoke rims on 28mm tires
Nylon pedals with steel cages
Alloy caliper brakes
Reliable Shimano Rear Derailleur
Shimano Revo shifters
Vitesse saddle
Water bottle holder
Weighs just 30lbs (medium)
FREE 2-day shipping!
SHOP THE LATEST DEALS FOR THESE STORES: