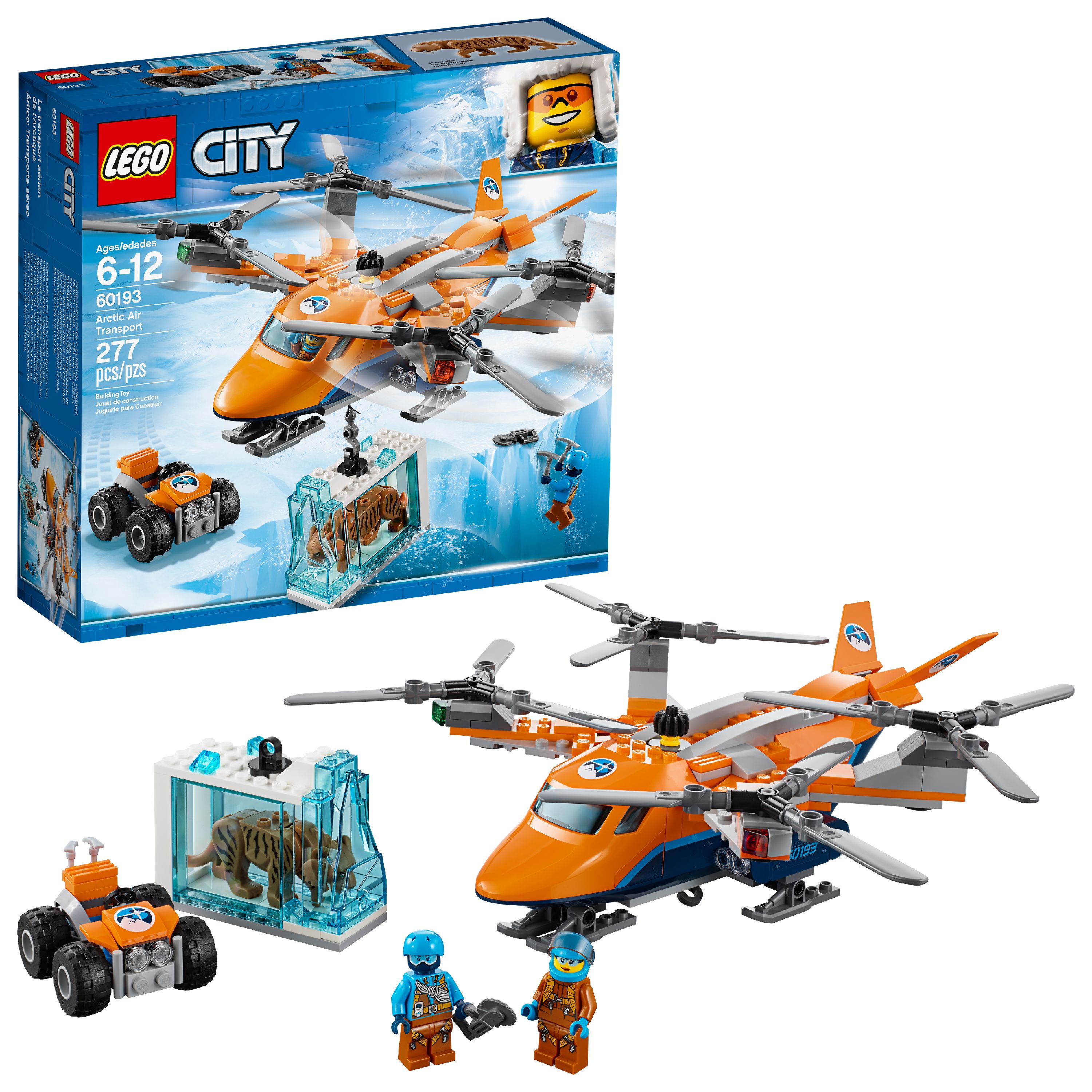 This is a great gift idea for Christmas this year!
Carry precious items with the
LEGO City 60193 Arctic Air Transport vehicle
, featuring a heavy-duty quadrocopter with 4 spinning rotors, ski landing gear, opening minifigure cockpit and a functioning winch with rope and hook. This fun Arctic Expedition set also includes an all-terrain vehicle (ATV) with 2 pick axes, saw, translucent-blue ice cube with hook latch, opening side and 'frozen' saber-tooth tiger toy plus 2 LEGO explorer minifigures: a mountain climber figure and an arctic pilot.
Includes 2 LEGO® explorer minifigures: an arctic climber and an arctic pilot, plus a 'frozen' prehistoric saber-toothed tiger figure
Features a heavy-duty quadrocopter with 4 spinning rotors, ski landing gear and functioning winch with rope and hook, plus an all-terrain vehicle
Also includes a translucent-blue ice block with hook latch on top and space inside for the 'frozen' saber-toothed tiger figure
Accessory elements include 2 pick axes and a saw
Spin the rotors to launch the quadrocopter and take off
Take the ATV to the dig site and help guide the quadrocopter in
Turn the knob to lower the hook down to the ice block and catch it, then head back to base with the specimen
Quadrocopter measures over 3" (8cm) high, 9" (25cm) long and 11" (30cm) wide
ATV measures over 1" (5cm) high, 2" (7cm) long and 1" (5cm) wide
Ice block measures over 2" (7cm) high, 1" (3cm) wide and 3" (8cm) deep