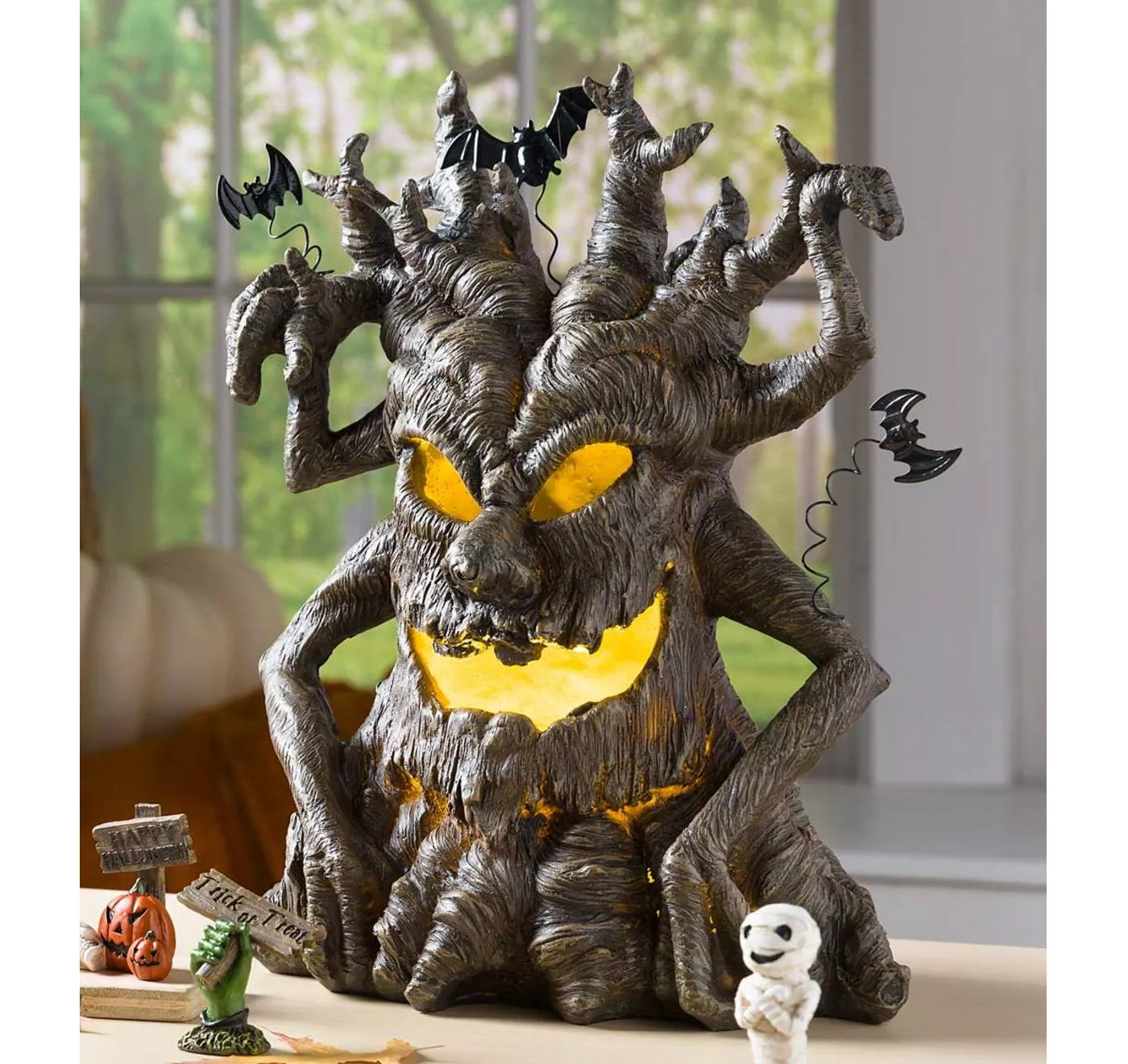 It is never, ever too early to be thinking about Halloween. Look what we just found on the Target website. Gah! It is the spookiest, most adorable little Halloween decorative tree I have ever seen!
This Halloween tree
is made of resin, even though it looks just like a gnarly old tree that might reach out and grab you. Its mouth glows orange when the tree is turned on — it requires 3 AAA batteries, which are not included.
This gnarly tree looks a fright. It's having more than a bat hair day. Just look at those roots! Don't be fooled. That crazed coiffure is carefully calculated to draw trick-or-treaters ever closer to its gleeful, gap-toothed smile, hypnotic, gleaming eyes, and four roots that have grown hands ready to reach out and oh, NO!
You can get your own spooky Halloween tree on the
Target website
. You are going to LOVE it! It's only going to run you $35, and it gets shipped right to your house.
You can check out the video of it below. Enjoy!
Want to save 5% OFF ALL your purchases?
Make sure to use your Target REDcard! Don't have one?
APPLY NOW -- It's FREE!