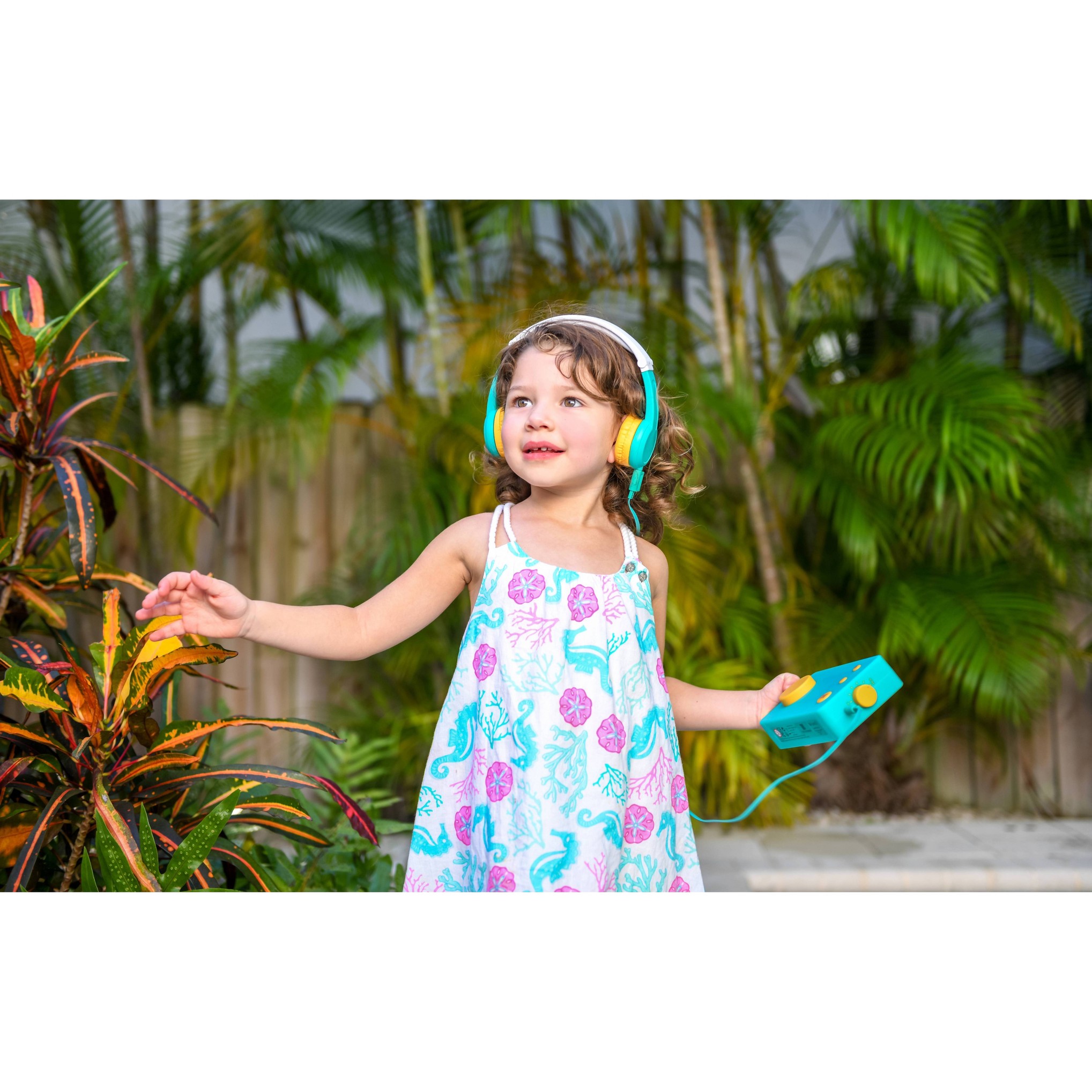 Want to give the gift of education this year? Consider this!
"
My Fabulous Storyteller
," children craft their own stories by choosing a hero, an object, a location and more. Then a fun and engaging adventure begins! This magical little box offers kids endless possibilities to awaken their imagination, develop their vocabulary, learn languages, discover art, or travel the world…My Fabulous Storyteller encourages children to engage in the story-telling process and craft their own stories. It comes loaded with 48 stories, and 12 additional stories free to download from the Luniistore, our exclusive digital library. The Storyteller can store up to 20 albums—that's more than 10 hours of listening time! Great for long car rides and traveling. When paired with Lunii's Octave headphones, two listeners can enjoy the story at once without disturbing other passengers. (With included headphone jack adapter.)
The Storyteller is easy for kids to use independently with bright big knobs and buttons little listeners use to navigate to the story they want to hear now. The screen-free and emission-free audio player sports a retro style appealing to kids and parents. it's just the right size for small hands, and sturdy enough to withstand the occasional rough handling of the most energetic users!
Want to save 5% OFF ALL your purchases?
Make sure to use your Target REDcard! Don't have one?
APPLY NOW -- It's FREE!