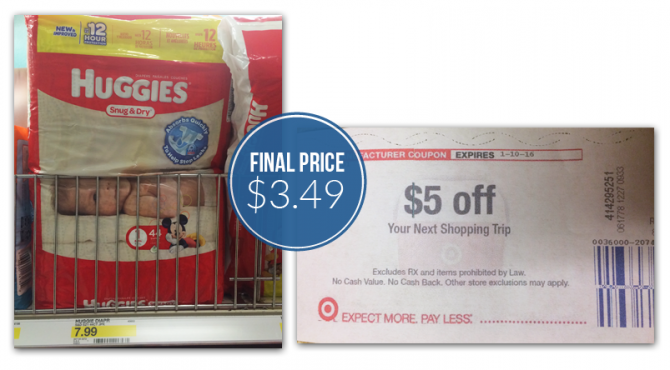 The $2.00 Huggies coupon has reset! Get two more prints of this hot coupon and go to Target where there is a Catalina promotion on Huggies diaper products:

Buy 2, Receive $5.00 Catalina Buy 3, Receive $7.00 Catalina
Here are the included products:
Huggies Diapers, 42 count or larger
Pull-Ups, 38 count or larger
GoodNites, 27 count or larger
You can get an awesome deal on Huggies Snug & Dry size 1 diapers at Target! Keep in mind that this is the only jumbo pack that will produce the Catalina.