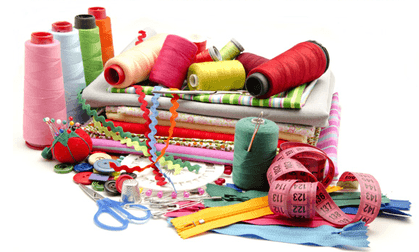 Whether you've always wanted to learn to sew or are already an expert, check out
this deal
to score instructional sewing videos, projects, and expert sewing tips for just $2 for an entire year. The membership is regularly priced at $69. With a savings of 97%, this is a deal you don't want to miss.
What is the National Sewing Circle?
The National Sewing Circle is an online resource for sewers. There are new videos every week to teach you a new technique, an expert tip, or a new project idea. As a premium member, you'll get an all-access pass to hundreds of videos. Plus, you'll have 24/7 access to expert sewers when you run into tricky situations.
Here's how to get the deal:
Head to NationalSewingCircle.com.
Click "Sign Up Today."
The promotional price will automatically add to the shopping cart; just enter your billing details and submit.

Is this deal legit?
Bottom line cost: $2 for the first year.
When will I be charged? You'll be charged as soon as you submit payment.
Will I need to cancel? The National Sewing Circle Premium Membership will auto-renew at the end of the first year. However, you can cancel at any time during your trial year or after. Make sure to add a reminder to your calendar a year from now to cancel if you don't want to continue for $69.
BONUS:
Check out these other
sewing deals
currently available while you are here and save some money!
► Looking for more Subscription boxes and monthly clubs? Look HERE!
Did you find this post helpful? If so, it would be great if you could show some support by following

Closet of Free Samples on TikTok

(as well as my other social media accounts @closetsamples) and by checking out

my Etsy shop

! As a small creator, all your support makes a difference! Even a simple share of this post to your friends helps! Thanks so much!