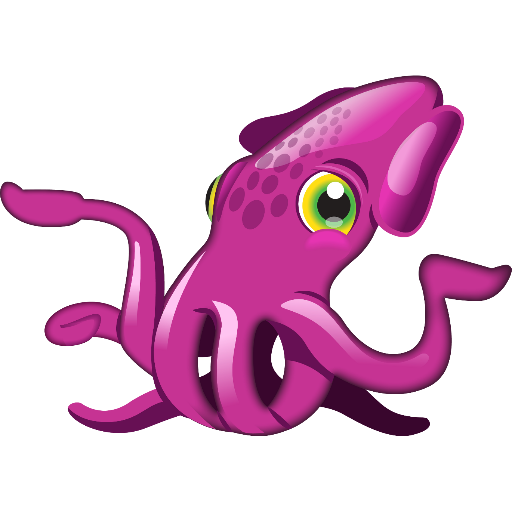 First off, I want to state that this is NOT a sponsored review. I am doing this review of my own free will and referring you to either company does not benefit me. I will only make a small commission off referring you to Squidix if you choose to use my link and their services. However, 911 Website Repair will not provide me with any compensation other than saying "thank you". Of course, if you do choose to go with 911 Website Repair, I would ask that you say "Ashley from Closet of Free Samples sent me!" just so they know how you found them and will smile with hearing the name instead of cringing (I'll get into that one in a bit). With that said, let me explain to you about my journey of using these two companies. So my whole experience started while I was using Siteground as my web host. It sucked. Let's just be honest about it. I went from Hostmonster, who I thought was bad, to worse. Siteground was a nightmare. In fact, you can read about that fiasco here if you're really interested in that one. So anyway, I was having issues as usual and basically, my site was a mess; to say the least. I went into full on meltdown mode because I was tired of thinking things were running well only to have problems. Sure, it's technology and stuff happens, but this stuff was happening way too much and I was paying way too much money to have it continue happening. So as a birthday gift, my husband did some research and discovered Mike over at 911 Website Repair. Of course, after having a horrible experience using a freelance person to design my site and such, I was skeptical and basically rolled my eyes and said "do what you want." I was in one of those moods. I mean, I'm the internet/web site person, not him. What did he know?! Clearly enough .

So my husband called and left a message for Mike. Shortly after (within the hour if memory serves correctly), Mike returned the call and I gave him a shot and talked to him. My husband paid Mike to clean up the coding and such in my site. It's a large site, around 32GB at the time, so it wasn't a cheap task. Well, basically, what we thought was a bruised and cut up body part turned out to be cancer; as the best comparison I could give to my site. As in, my site was much worse than we actually thought. I knew I had some bad coding and coding errors, but I didn't realize what a cluster-mess that was! So as time went on, Mike and his team got my site code cleaned up, and I figured, while I'm at it, let me get the site re-design I've always wanted. Do I want to spend the money? No. It's not so much that I'm cheap, but my husband is the only one who works in the family and I stay at home and homeschool and make a few dollars from affiliate links - so my funding isn't that big. Now that I was forced into getting things fixed, it was time to do it the right way. So I spoke to Mike, he gave me a fair price for the design I wanted, and we went for it. In fact, we're still working on a few things, but as you can see, the site is up, working right, and I feel good knowing if there's an issue I can give him a call to get things taken care of! I'm sure if Mike and his team knew the hassle I'd be they would have ran away and hid behind a rock! Not that I'm not easy to work with, I just like a lot of details and complicated things. Things where I say "hey that looks neat, I want that" and his poor programmer is set to spend hours at a time to make my dreams come true. Seriously though, these guys are amazing. Yes, I am still paying for their services, but through it all, they have been professional, worked fair, honest, up front, etc. Everything I personally look for. This site has become my "baby" over the years and has helped supplement our income and without it working right (and of course you guys, my fans), I'd have nothing. What personally stood out the most to me, is how much Mike was behind me and helping me out when trying to deal with Siteground. He worked over time on my behalf trying to help out - he didn't have to do that. Like I mentioned before, Siteground was a mess and not cooperating at all. Mike and his team had to do work arounds and such their own way to get things done. Obviously, I have nothing but praise for 911 WebSite Repair. In fact, it was them who referred me to Squidix. I mean, after digging through every nook and cranny of my site, they would know what would be best for it and within my price range.

Now I am paying a bit more, but I'm also getting more. I'm on my own dedicated server now with a hosting company that honestly cares. I know, hosting company and caring doesn't usually go in the same sentence, but with these guys it does. They must have thought I was crazy with how much I appreciated their help and such with things. When first moving over, we were trying different plans to try to get the most out of my money instead of jumping to the big server. Well, during the time I switched and was trying to figure it out, Squidix actually put me on the server I was considering and didn't charge me immediately. They knew we were working on trying to figure out if it was my site or server and allowed me about a week before I'd be invoiced for that server or if I was going to stay where I was at. At the end of the day I ended up needing a dedicated server to best serve my site, but the fact was, I was impressed with Squidix and how they were not pushing me to "up" the server or "add this on." No, they were professional, friendly, and NOT pushy! I'm not used to that because with Siteground and Hostmonster, that's what I got. It's been several months now and I still get the same treatement. Plus their response time is pretty quick as well. It's been a journey and I've been wanting to write up this post on behalf of both companies for a while, but just hadn't had the time or energy to do so until now and I want to give credit where credit is due. I am so grateful for them both. Yes, I'm paying for the services, but it's well worth it. If anyone is looking for a reliable web host, I HIGHLY recommend Squidix! The same goes for anyone who is looking to re-design or fix their website. 911 Website repair is amazing and I'd appreciate if you simply mentioned you found them from me. As I said in the beginning, they see my name they probably cringe because of the tasks I have in store for them, but hopefully hearing I sent them a few clients could help make them smile!
If anyone has any questions in regards to either company, I'm happy to answer them based on my experience!