Do you celebrate St. Patrick's Day? If so, here are some green fun-finds that you may just enjoy or need to complete your St. Patrick's Day look this year!
Keep your eye out as we will update our guide until St. Patrick's Day!
FOR HER
Autumn Shimmer Bracelet - Sage Green - $7.99 (reg $9.99)
Get fresh for fall with the earthy shades and sparkling accents in our shimmering adjustable bracelet.
FEATURES
• Chain bracelet
• Oval-shaped glass stone
• Sparkling accents
• Pull-tie adjusts to fit most
• Stone, 1" W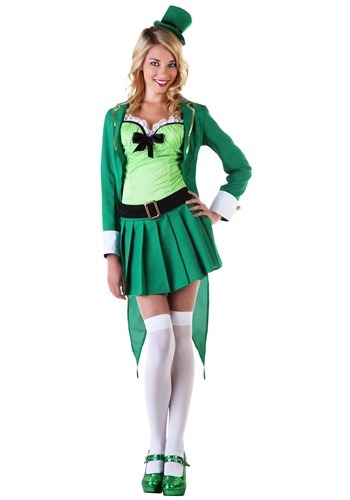 It is tough to arrive to a party or other exciting social engagement and always receive the terrible question, "Hey, wanna get lucky?" It is such a condescending question, implying that you're not already sitting pretty awesome in the realm of luck. You've got everything going for you!? What the heck can someone else do to help you get more luck than you've already earned? Anyway, how is luck even exchanged? It isn't like a commodity that is in any contemporary commerce, these days, right?
Well, we've heard the question a few times and went to the source to find the answers. The Irish and their never ending supply of folklore had a lot to tell us. Leprechauns! They are odd little fae folk who are so often hiding behind rainbows and sneaking pots of gold from place to place. They are the ones who know the secret of their golden coins.That is where the luck is stored!
Well, this year, we can help you avoid that silly question by helping you garb yourself up in this Lucky Leprechaun costume. Don this super stretchy lime green corset tank top and the matching hunter green jacket complete with golden trim and long coat tails and you'll have the perfect look of the Irish luck! The matching skirt and hat complete the look. With this Leprechaun look, you'll be the one in charge of handing out the luck this year! Though, now everyone will just be asking where your pot of gold is hidden, but that is a secret that you can keep all to yourself!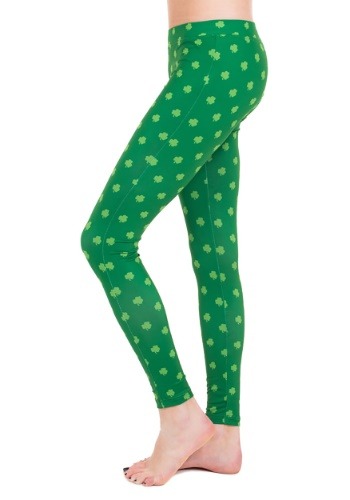 No matter what else you're wearing, these gorgeous shamrock leggings are easy to slip on! The elastic waistband keeps you comfortable and the material moves with you whether you're jigging in the pub or jogging in a 5K. With comfortable leggings like this, you might want to wear them all year long.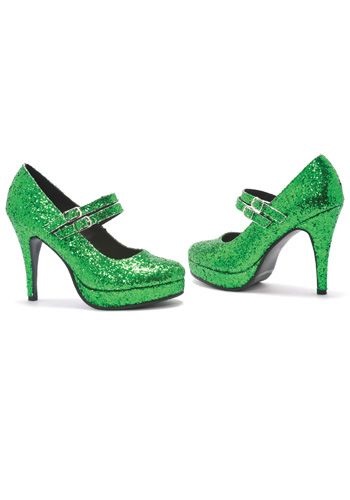 Planning on dressing up as an enchanting elven beauty or an adorable bunch of green grapes for Halloween? Perhaps you want to complete your Poison Ivy costume with a bit of glam or maybe you need the perfect finishing touch for your Tinker Bell costume. Well, these Green Glitter Shoes are the perfect addition to any of those costume ideas and many more!
Green is a color that many people associate with wealth and good health. It is a reminder of growth and success, so when everyone sees these glitzy gals covering your feet they will instantly fall in love with them. One could say that these shoes will have people turning green with envy! These stunning high heels will also go fantastic with any St. Paddy's Day outfits you had in mind. Whether you're dressing up as a leprechaun or just wearing as much green as possible, these sparkly shoes will be perfect for going green for any holiday celebration!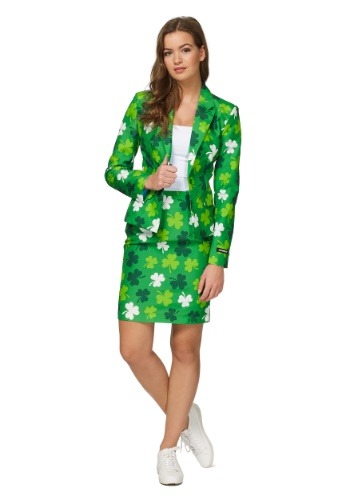 Suitmeister is a brand dedicated to providing you with some unique and stylish suit choices for every occasion. From Christmas to birthday parties, they have found a way to craft the perfect suit for each event. This St. Patrick's Day Suit for women gives you a look that's tailormade for holiday. The suit comes with a suit jacket that's covered in clover patters. It has faux pockets and a single button front. It also features shoulder pads to give it that "business casual" style fit. It also comes with a matching skirt that has elastic in the waist and a zipper in the back for fitting. Both pieces combine with your favorite blouse to create a look that will keep any would-be pinchers at bay!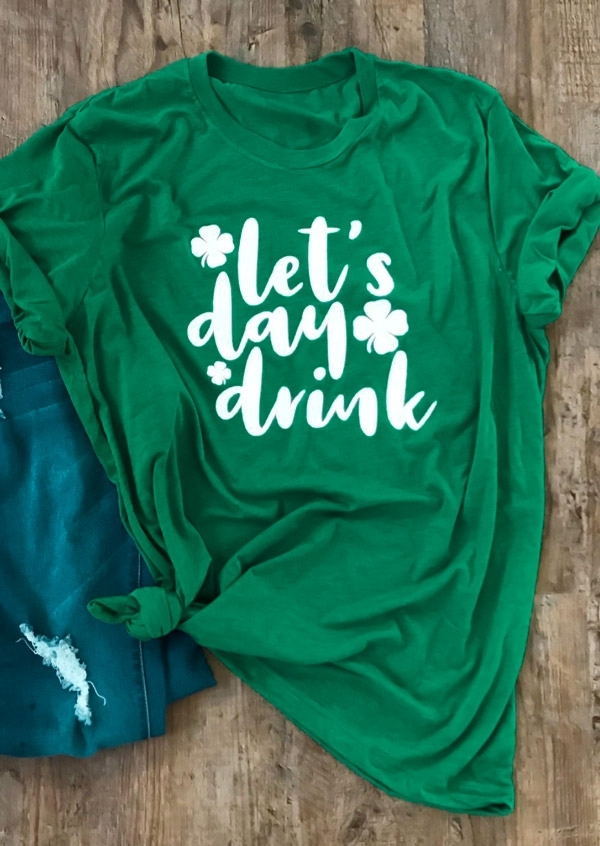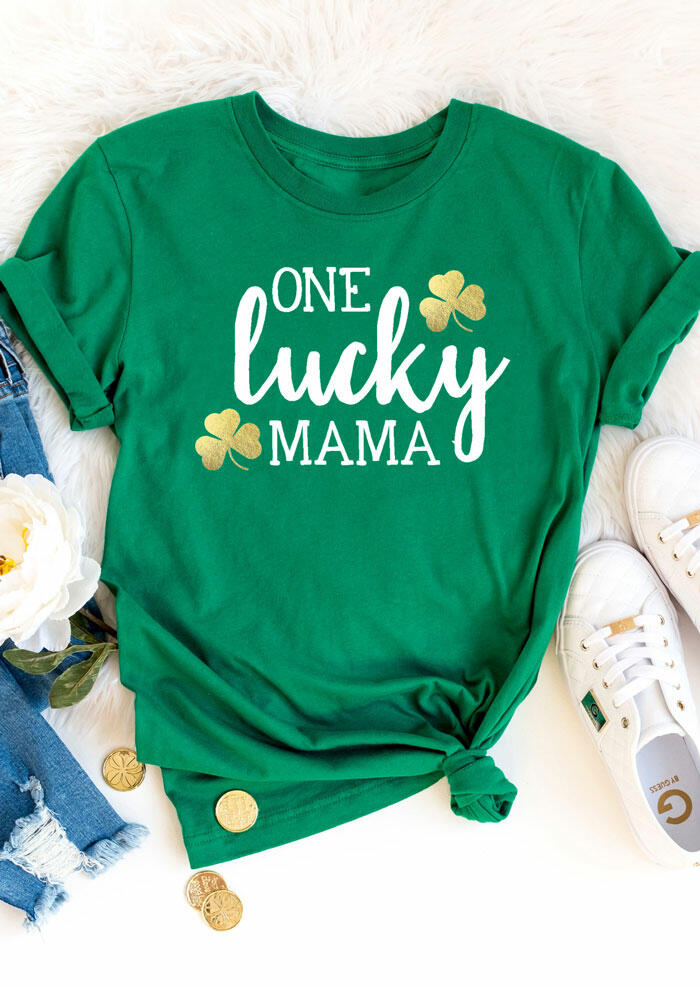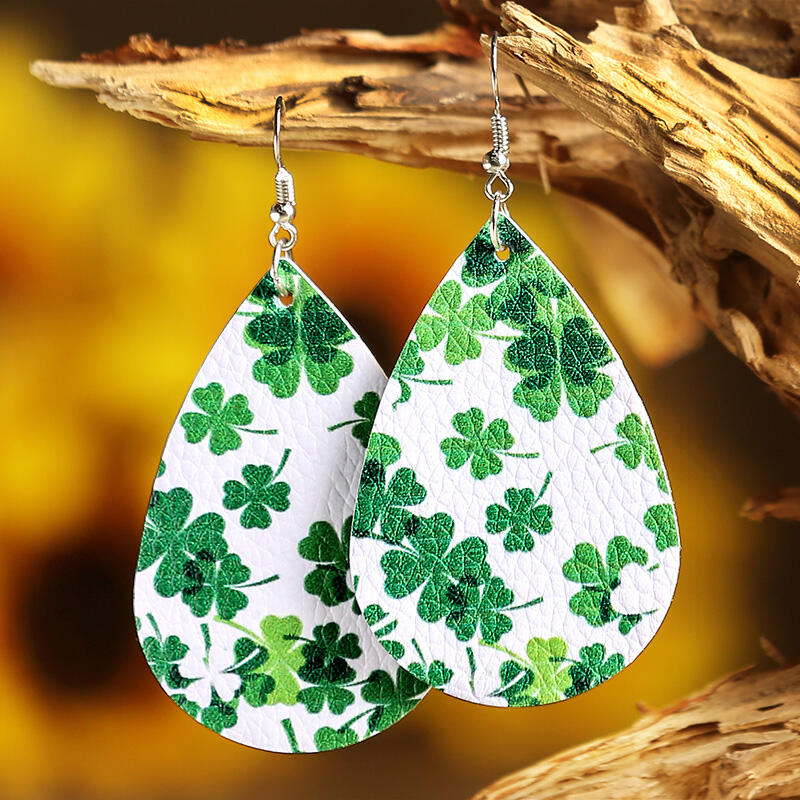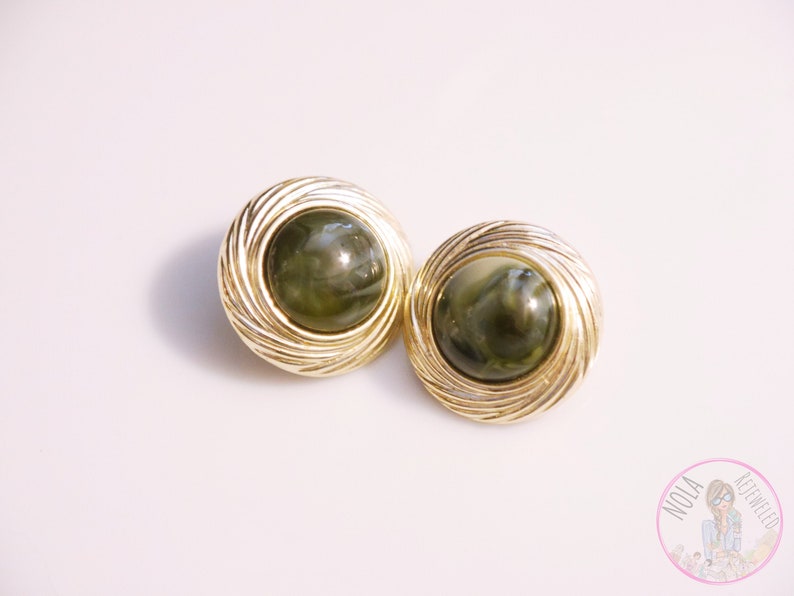 This is a lovely pre-owned pair of vintage/antique clip-on earrings. They do show signs of wear as they are vintage earrings. These are CLIP ON - meaning you do NOT have to have pierced ears to wear them, although, pierced ears can still wear them if they so choose. The earrings are a light gold tone color with some line details and the main center is a dark green style. All in a circle design.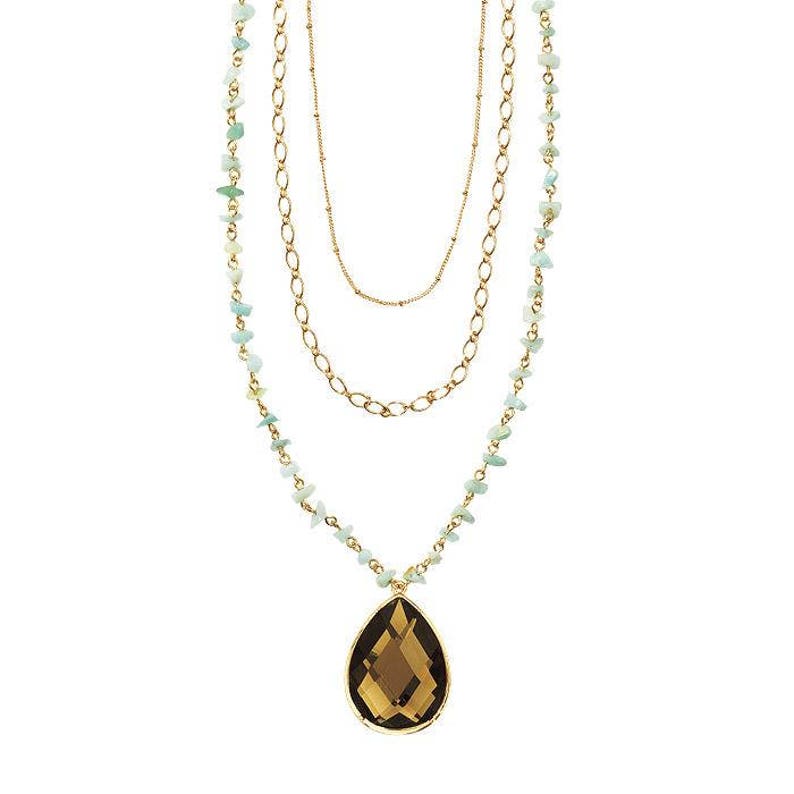 The AVON Natural Beauty Collection is a subtle mix of goldtone and a down-to-earth color scheme. It's all crystal clear. The look of quartz pairs with earth-tone beads, inspired by the mysterious hues of desert dunes.
FEATURES
• Three-strand necklace
• First strand is a ball chain
• Second strand is an open oval link chain
• Third strand is a chain with blue-green stones with a teardrop-shaped, semiprecious quartz pendant
• Necklace is 17" L, 20" L, and 24" L with a 3 1/2" extender
Features a black flexible headband with a mini top hat adorned with plume of feathers and mesh fabric. Perfect for a St. Patrick's Day party, event or parade.
Embellished with 3 shamrock bows and alternating panels of green and white tulle, our St. Patrick's Day tutu is the perfect accessory to complete your holiday outfit.
FOR HIM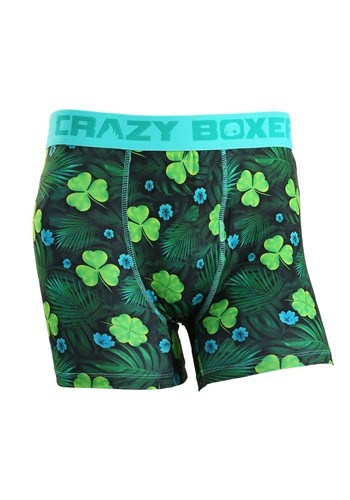 Get ready for St. Patrick's Day with this very cool pair of Crazy Boxers Shamrock Get Lucky Men's Boxer Briefs. With stylish printed shamrock graphics and a soft elastic waistband, these polyester boxers will complete your St. Patty's Day getup. Now you can really wear ALL green!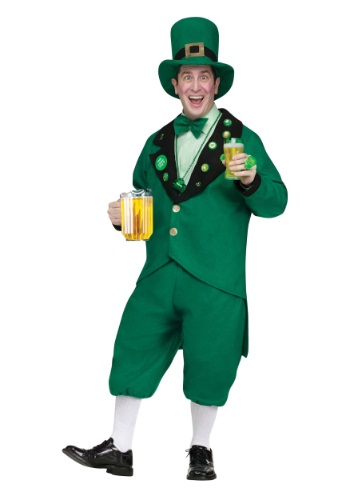 There's no denying it, taking one look at this costume makes us think of our all-time favorite kid's breakfast cereal, Lucky Charms. So we're gonna take this opportunity to drop some sweet, sweet knowledge on ya! Did you know that Lucky Charms is more than 50 years old? That's right, buddy - since 1964, kids and adults alike have been sticking their hands down that red box, trying to bypass all that pesky cereal stuff in favor of the marshmallow bits (or, we should say, "marbits", as the marshmallow bits are officially called)!
The cereal got its start from John. L. Holahan (aka Mr. Cereal - look him up!) mixing Cheerios cereal with circus peanuts marshmallow candy. Considering that circus peanuts are disgusting, that's quite the lucky (geddit?) experiment! The first Lucky Charms contained toasted oat cereal puffs with marshmallows in the shape of green clovers, yellow moons, yellow and orange stars, and pink hearts. The cereal was in the shape of bells, fish, crosses, three-leaf clovers, and trees.
Kids everywhere caught on it a hurry, it tasted good, and it was pretty fun, and that's all that's really important! In the '70s, Lucky Charms started introducing new, limited edition marbit charms, and the oat cereal became sugar frosted. Eventually, the mallows would morph into a heart, purple horseshoe, red balloon, rainbow, hourglass, blue moon, shooting star, and Lucky's four-leaf clover hat. Pretty cool, eh?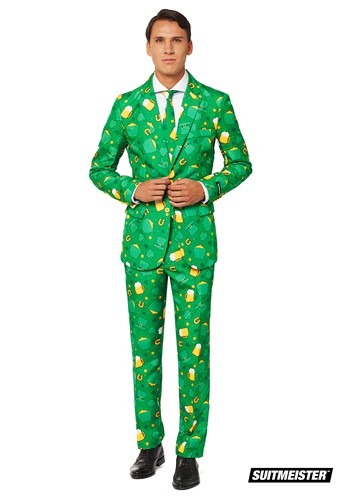 The St. Patrick's Day Suit is the ultimate in St. Patty's Day attire. It comes with a festive green print, which features mugs of frosty beer, top hats, and four-leaf clovers. The suit comes with 3 easy pieces, including a jacket, a pair of pants, and a matching print tie. The suit has ornamental pocket flaps, dual buttons in front, and bright yellow buttons on the cuffs. The matching pants have a zipper fly with a button top. They also feature front pockets and a single pocket in back. Finally, the tie is a matching print and is NOT a clip on. That means you need to tie it yourself, so make sure to study your Windsor knot method before trying to put it on.
Every year on St. Patrick's Day cities turn green, beer flows like wine, and the world is a little bit Irish. Just put a St. Patrick's Day suit on your shoulders and let the Irish magic happen. With this Irish suit, anything is possible!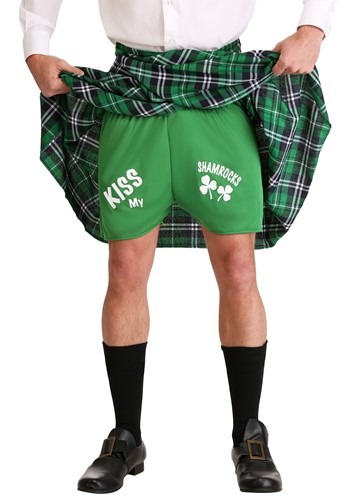 This is no common kilt. Perfect for fun Saint Patrick's Day events, this green plaid kilt is layered over a hilarious pair of boxers attached to the kilt. It has a hook and loop fastener at the back to make sure changing into this costume is quick and easy. Pair it with a pair of high knee socks and a Celtic brogue and you'll be ready to have the best Saint Patty's Day ever!
FOR ANYONE
A Bit of Irish Personal Checks- Paint the town green with these Irish themed personal checks. Two whimsical designs will show everyone that St. Patrick's Day is everyday to you. Who knows, maybe the four-leaf clovers will bring some luck. After adding this item to your cart, you may want to consider the matching address labels or other coordinating accessories. Deposit slips and a check register are included with all personal check orders!
Of all the days to appreciate being hands-free, St. Patty's Day is definitely up there on our list! Strap on this Tipsy Elves St. Patrick's Day Clover Fanny Pack and find yourself utterly liberated to dance, drink, and enjoy the parades all day long. Did we mention there's an attached beverage holder? Just a lucky addition!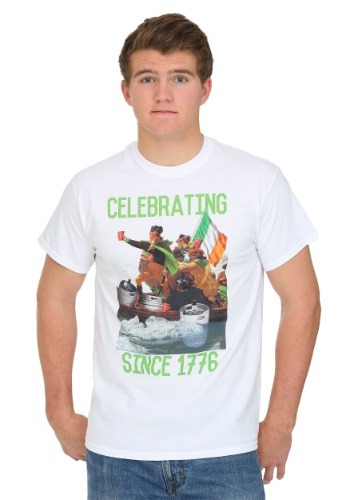 History professors have told us that George Washington probably wasn't Irish and that the depiction of him on the front of this St. Patrick's Day Celebrating Since 1776 T-Shirt probably isn't historically accurate. Quite frankly, we don't really care. This is what history SHOULD look like if you ask us. Kegs of beer make everything better, including history.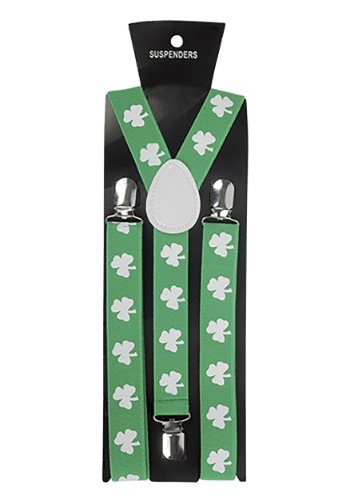 These St. Patrick's Day Suspenders will turn your look into the ultimate St. Patty's Day experience. The straps have a shamrock design and they feature adjustable clips that attach to most pairs of pants. They're an easy addition to any great outfit for the holiday and they provide instant pinch immunity.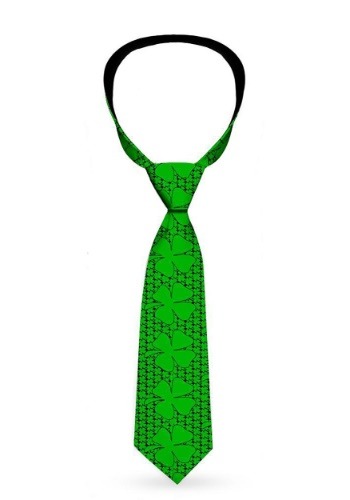 The Saint Patricks Day's lucky clovers necktie is approximately 58-inches long with a mixture of both small and large shamrocks throughout. The tie fastens around the neck with a convenient stretchy band.
The St. Patrick's Day Sequin Adult Cowboy Hat features allover sequins and gold clovers over bright green background. The hat measures approximately 5" x 13".
Includes (12) pieces of body jewelry. Assorted sizes/colors. Plastic. For temporary use only. Non-toxic. Easy to apply and remove.
Show Irish pride wearing these cool St. Patrick's Day Shamrock Shaped Sunglasses! The product includes (1) pair of giant shamrock-shaped plastic glasses measuring 5"H x 11"W
Includes (1) 11" x 11.5" St. Patrick's Day Oversize Adult Hat.
For 1 single box.
Celebrate your Irish heritage with the St. Patrick's Day digital images! This set includes a leprechaun, a dancer, a pot of gold, a pint, a rainbow, and a Kiss Me I'm Irish phrase.
Stand out in a crowd! Our glittered shamrock boppers are a fun way to add holiday cheer to any outfit. The springs on each St. Patrick's day headband come wrapped with green tinsel. Measures 8.5 inches. One size fits most.
We're seeing green! Our glittering St. Patrick's Day glasses feature green tinted lenses and shamrock designs that are perfect for parades and parties.
Incorporate the luck of the Irish into your garden with this resin St. Patrick's day figurine. The rainbow arches into a pot teaming with gold, and the piece measures 4.375 x 2.5 x 1.75 inches, making it ideal for fairy gardens, small flower beds, and indoor window gardens.
Embellish your next craft project with this Picture Punch® shamrock paper punch. Its nature-inspired design lets you create rustic-themed paper crafts. Pair it with your green construction paper to make perfect table confetti for your St. Patrick's Day party. The four-leaf clover cutouts and your glitter add sparkle to homemade wall art. This 1-inch shamrock paper punch helps you elevate spring-inspired pages in your scrapbook.
Prep for St. Patrick's Day by letting your child assemble this single-project Foamies® jewelry kit. Perfect for wear on the holiday, this 11-piece bracelet kit boasts green beads that prevent pinches and letter beads that spell out Lucky for a fun Irish look. Ages 6+.
Decorate larger spaces with ease by adding this shamrock tinsel garland. This 50-foot strand provides plenty of length to edge bars, mantels, or buffets, wrap around stair rails, or drape across archways. Rely on the classically shaped 1-inch wide shamrock accents to infuse your room with traditional St. Patrick's Day appeal. The sparkling design ensures this shamrock tinsel garland captures attention no matter where you display it.
Enliven your home decor with these green mini lights. Ideal for St. Patrick's Day and Christmas, this 14-foot strand boasts green lights and a green cord for ample seasonal appeal. Wrap this 50-light strand around your porch railing, or use it to brighten up your mantel. The indoor/outdoor design makes these green mini lights a flexible decor accent for your home or business.
Valuable St. Patrick Day Dressing-up Accessory Set and Party Favors. Shamrocks and green color mean lucky, perfect for St. Patrick's Day party. Premium quality material which is eco-friendly and skin-friendly, non-toxic. Comes with a headband, a tie, a pair of glasses, 4 necklaces, 2 bracelets, 12 mustaches, and 20 different tattoos. Perfect costume accessories for St Patrick's Day, for bar-hopping with your friends or hanging out at your favorite pub.
*Prices are subject to change. Pricing is valid at the time of the original posting of when the product was added.
Would you like to add your product to our St. Patrick's Day Fun Finds? Send us a message to discuss how!