Father's Day is quickly approaching. Are you looking for great gift ideas for dad? I have found some great items that any dad would love!
This iconic men's fragrance is powerful, bold, masculine and absolutely irresistible. The fresh and clean notes of Prime Eau de Toilette create the full package .2.5 fl. oz.
Men's Modern Link Watch - $54.99
We've dialed up the details with luxe gunmetal plating and sleek stainless steel for a modern, yet classic timepiece.
It's all in the details. You've got him covered with stainless steel and genuine onyx.
Part of our Men's Stainless Steel Collection, this versatile style is one that he'll wear proudly every day. It features a shiny steel band with an engraving from the Lord's Prayer.
True Gent Hair & Body Wash - $3.99 (reg $6)
For the man who is strong enough to show his heart. True Gent captures a noble blend of aromatic laurel leaf, smooth tobacco and comforting vanilla suede for a scent that is sensitive yet strong. This rich, creamy lather gently cleanses with care as it evokes a sense of protection, warmth and security. 6.7 fl. oz.
True Gent Aftershave Conditioner - $3.99 (reg $6)
For the man who is strong enough to show his heart. True Gent captures a noble blend of aromatic laurel leaf, smooth tobacco, and comforting vanilla suede for a scent that is sensitive yet strong. This lightweight aftershave conditioner caringly moisturizes skin leaving it feeling smooth, soothed, and refreshed. 3.4 fl. oz.
For the man who is strong enough to show his heart. True Gent captures a noble blend of aromatic laurel leaf, smooth tobacco and comforting vanilla suede for a scent that is sensitive yet strong. 3.4 fl. oz.
Rather than a liquid shave, use a solid bar soap!
Ingredients: Sorbitol, Propylene Glycol, Sodium Laureth Sulfate, Stearic Acid, Lauric Acid, Water, Sodium Hydroxide, Coconut Oil, Argan Oil, Shea Butter, Silk Amino Acids, Honey, Bamboo Extract, Sunflower Extract, Aloe Leaf
Extract, Carrageenan Extract, Marshmallow Root Extract, Fragrance.
1Tac Flashlight - $44.99 (price is lowered when you buy more)
Trusted by Armed Forces members and Now the General Public; This amazingly bright (1200 Lumens) Flashlight is Powered by the most advanced CREE LED technology in market. This Light weight, compact flashight, features 5 modes, 100k Lamplife Hours and Aircraft Grade Aluminum. For ease of use it has a built in Utility Clip and a Magnetic Base. This durable and dependable flashlight is perfect for any situation. Tough To the Limit and keeps on working - Run over by a truck, dropped in boiling water, set on fire and even sent to SPACE (111k ft) The TC1200 PRO tactical flashlight is built to last and operate at peak performance in the most extreme conditions.
1Tac Tactical Pen - $39.99 (price lowers if you buy more)
The 1Tac Tactical Pen is the World's Finest Multi-Function Weatherproof Tactical Pen made from Lightweight, Durable Aircraft-Grade Aluminum. The instrument Includes a Tungsten Steel Glass Break Tip, Removable Steel Blade, Easy-Writing, All-Weather Medium Point Ball Point Pen, Integrated 80 Lumen Bright LED Flashlight. Featuring Diamond-Cut Non-Slip Grip. As elegant in the boardroom as it is effective in the field.
If you're going to carry any item on an outdoor adventure, it needs to be this lightweight, compact 20 piece survival kit. You can't just pack any survival kit! Your emergency survival kit needs to be small enough to easily carry without weighing you down. Sure you could pack an a huge back with absolutely everything you think you need, but not long into your trip you will wish you had this compact kit. Inside our survival kit we've packed ONLY the absolute essentials. That means our kit is small enough to clip onto the outside of your bag (for easy access), yet has all the gear you need to get through a disaster alive!
This Multi-functional flashlight with lantern and SOS beacon is great for any situation. With 5 modes: High, Med, Low, Lantern, SOS Beacon you can use it anywhere. It is ultra bright (1200 lumens) and made from aircraft grade aluminum making it extremely durable. From daily use to emergency situations this flashlight will stand up to the challenge.
There's a reason, many reasons, why the Anytime Charge is the top selling portable power source in America. It's lightweight and compact yet packs enough power to charge your phone from flat multiple times. It also has state of the art duel charging ports so you can power 2 items at the same time. Phones, laptops, cameras, MP3 players, you name it, if it can be charged via standard USB or Mini USB then you can charge it with the Anytime Charge!
EXCELLENT NIGHT VISION-Reduce night driving glare and eye strain, enhance night vision, improve color clarity and optical definition, enable to see better when driving at night or cloudy, rainy days, making driving safer.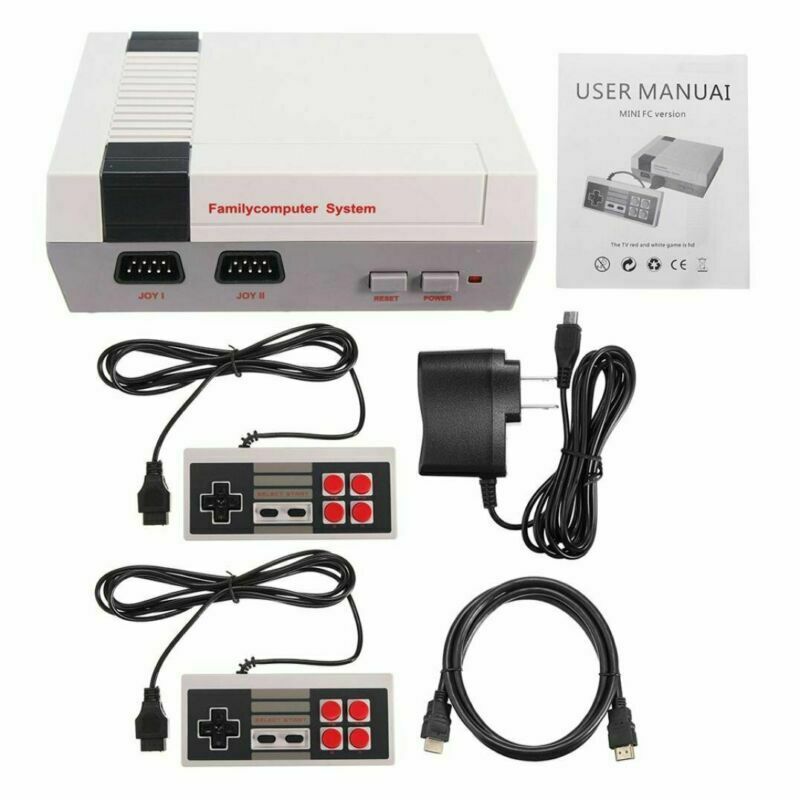 Ah, the good old days! Relive the days when Nintendo ruled and maybe make your kids see what YOU started with.
Receive a fresh pair of socks or a premium pair of underwear delivered on alternating months.
There's no survival tool out there that can do everything...but the Stealth Tact Shovel comes pretty close. With 12 useful survival tools packed into one powerful shovel, you'd be crazy not to have one of these with you when SHTF.
You're a strong, capable dad and you deserve a strong, capable diaper bag to match both your personality and your parenting skills. With this camo diaper bag, you'll be ready for everything from code brown blowouts to professional level hide-and-seek. The D.O.D.D. XH Tactical Dad diaper bag has all the bells and whistles, including double insulated bottle holders and patches over a MultiCam pattern. Constructed with heavy-duty 600 Denier polyester, it'll take more than a blowout to overcome this pack.
Features:
- Intelligent heating, automatic power off, safe and reliable.
- Lithium battery power supply heating, brand battery.
- Low (White light): 38°C.
- Mid (Blue Light): 45°C.
- High (red light): 50 ° C.
- More suitable for European and American men and women.
- IP67 waterproof grade.
Features
72 tooth ratchet wrench, small, large torque, suitable for mechanical disassembly.
72 fine tooth ratchet with a small turning angle up to 5, it is ideal for precision operation.
Ratchet box and rod strong magnetic adsorption design, firmly attached to the batch head.
S2 batch heads, hardness up to 60HRC ± 2 after heat treatment, surface zinc phosphate treatment, good anti-corrosion effect.
9 x 50BV30 chrome vanadium steel sleeve, hardness hrc42 - 48, exquisite details, precise size, not easy to damage the screw.
Chromium-vanadium steel extension rod, sensitive quick release design, pull back lock ring, the batch head automatically eject.
This CSC Scent is a masculine scent with the perfect balance of the following notes: Amber, Bergamot, Black Pepper, Cardamom, Cashmere, Clove, Frankincense, French Lavender, Honeysuckle, Leather, Mandarin, Musk, Myrrh, Oakmoss, Orange, Patchouli, Pineapple, Sage, Sandalwood, Sliced Mango, Sweet Mandarin, Timber, Tonka Bean.
You will receive the following in this Bundle
1 x 16oz Candle
1 x Jumbo Tart
1 x Bath Soap
1 x Unscented Beard Balm
Keep your eye out as we will update our gift guide until Father's Day 2020!
*Prices are subject to change. Pricing is valid at the time of the original posting of when the product was added.
Would you like to add your product to our Father's Day Gift Guide? Send us a message to discuss how!