Between the pandemic and seeing on the news all the shortage of items in stores and recommendations of shopping early, I decided to get a head start on my 2021 holiday gift guide this year. Things have already been stressful, so hopefully, these holiday gift ideas help ease your stress and help you find the perfect gifts for those you care about.
We found the best gift ideas for everyone that are sure to be a hit! I have compiled some great gifts that would be perfect for this holiday season! I have divided the list up between adults, kids, or for anyone to make it more convenient. Find the perfect Christmas gift for everyone on your list in 2021, no matter your budget.
TIP: Check out my Just Pay Shipping on these Holiday Gift Ideas post!
Keep your eye out as we will update it throughout the holiday season!

Jump ahead:
Gift Ideas for Women
Walk in a glitter wonderland with these glittery slippers, complete with faux fur lining. Man-made materials.
Create a glam wintery look with this gorgeous bejeweled bracelet, featuring a mix of clear, blue, hematite and opalesque glass stones set in goldtone.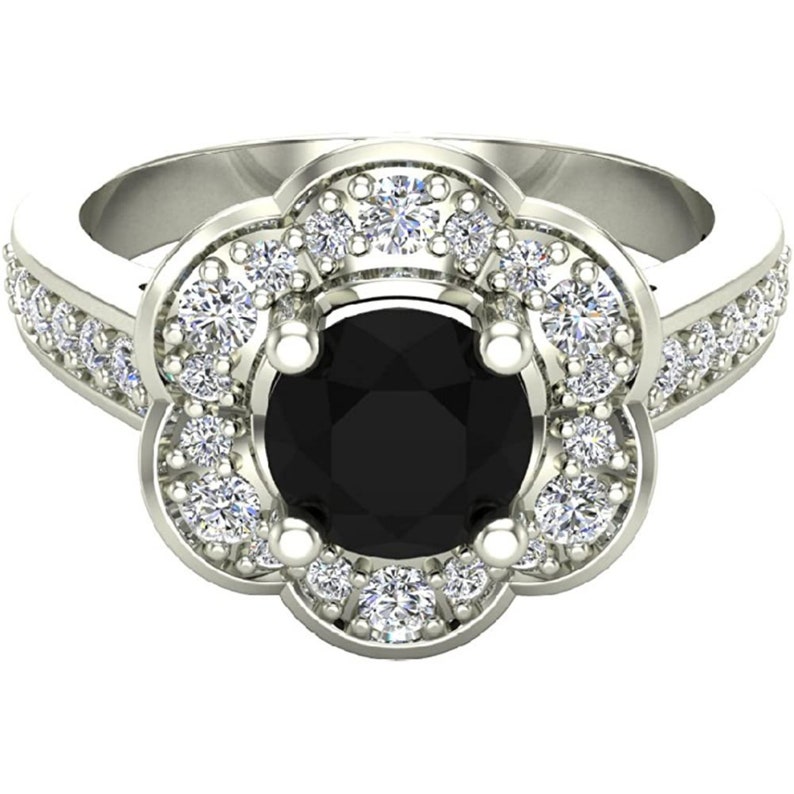 Your bride deserves a unique treatment, and you're waiting to hear that "I do" which is going to make your life marvelous, then you cannot find a better gift than this stunning ring. It will just make her so happy that she will also feel a sense of admiration for having such a beautiful ring on her hand. Black Diamonds are Natural, Earth-mined, and Real. They are highest Quality AAA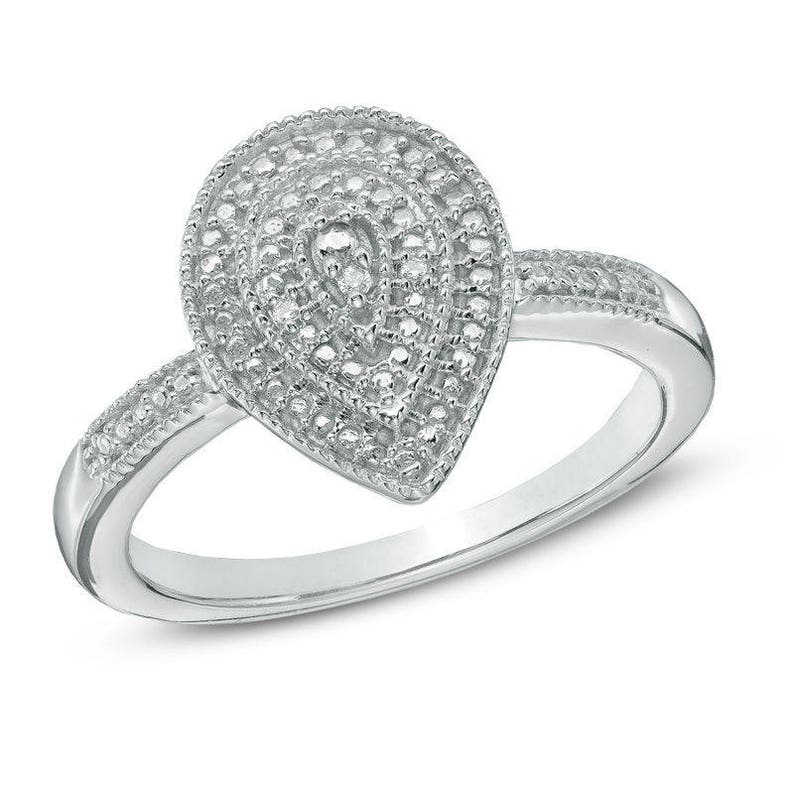 Bring out the bling with this stylish fashion ring. Created in sleek sterling silver, this ring features a teardrop-shaped frame centered with a shimmering diamond accented and bordered with rows of intricate beaded detailing. Smaller diamond accents and additional beading line the ring's shank, while milgrain detailing completes the design. A fabulous everyday look, this ring is finished with a bright polished shine.
Are you making that list and checking it twice? Looking for something to put you in the spirit? We've got just what you need to make the holidays sparkle. Take your makeup creativity to the max. This versatile palette is packed with buttery shadows and glowy blush, so you can create effortless, head-turning day and night looks with richly pigmented, universally flattering shades. Enriched with vitamin E. Comes in gift box.
Size of the bag is approx.: 15.5"L) X 6"(W) X 10.5 "H)
Two carrying handles which drop approx.: 9 1/2"
This scent smells like wild cherries and roasted almonds!
3 pack of Daily Relaxation Bath Tea Bags. Drop the entire bag in the tub under the faucet while water is running. Then enjoy a soothing and relaxing bath.
Our heated eye mask will help you get some rest, whether you are in the office or on a flight. The moist heat eye mask comes with a larger size and streamlined design to ensure soothing heat transfers to more areas. In addition, the enlarged nose gap and elastic band to block light well for various face shapes.
These are essential yoga dress pants for fall! The right amount of cozy, classy, & functional– ideal for the changing of seasons!
I actually got a pair of these for myself and I LOVE them! They fit true to size and are very comfortable. I do need to hem mine since I am a bit short in size, LOL, but I really like these. Plus, they have POCKETS!! Pockets are a must-have for my pants. So comfort, style, and pockets - these are a winner!
Your mama is the only one who loved you even before meeting you. Make that lovely woman realize her worth by getting her this personalized jewelry gift. The gift features a graceful sterling silver pendant necklace studded with cubic zirconia. This gift comes with a warm message that talks to your mama on your behalf. She will surely treasure this gift.
I got this exact necklace to pass along to my mom for Christmas and it is GORGEOUS in person! Photos do not do it justice. It sparkles in the sunlight and is an overall stunning piece of jewelry that any mother would appreciate. The card in the box it arrives in just makes the gift even more precious.
These super soft joggers are made from our Body Butter fabric (82.5% polyester/17.5% spandex blend)! A slightly fitted jogger, with one slant pocket and one zip pocket. Super flattering fit with a drawstring cord and tapered ankles. Maximum stretch means you can take these off without ever removing your shoes. What you wear underneath is totally your call. Made to fit strong thighs and bootylicious backsides, because we think all bodies are booty-ful.
These joggers not only look great, but they feel great! They are SUPER comfortable to wear and I love all the pocket space! Not to mention the sizing is actually accurate so you can order your normal size. I find these are a mix between leggings and joggers. They have the comfort of the joggers, but the fit of leggings, minus being really tight. It's a good mid-point between the two and totally worth investing in! They're great for working out, lounging, or going out and running errands!
Gift Ideas for Men
No need to piece together a shaving kit, Gentleman Jon™ has you covered with the most comprehensive kit on the market today. Everything you need to get started wet shaving - all in one spot, of the highest quality, and for one easy price.
Shave kit includes:
+ Safety Razor
+ Badger Hair Shave Brush
+ Shave Stand
+ Canvas & Leather Dopp Kit Travel Bag
+ The Famous Gentleman Jon™ Alum Block
+ Sandalwood Shave Soap
+ Stainless Steel Shave Bowl
+ (5) Astra SP Razor Blades

Scent ye merry gentlemen. This trio is perfect for the man who enjoys a classic grooming routine. Comes in a gift box.
3-Piece Set includes:
• Mesmerize Black Eau de Toilette, 1.7 fl. oz.
A fusion of pepper, addictive nutmeg and warm tonka bean.
• Gentology for Men Herb & Aloe 2-in-1 Hair and Body Wash, 10.1 fl. oz.
• Gentology for Men Herb & Aloe Total Care Moisturizer, 5.1 fl. oz.

Our Beard Oil will Condition, soften, tame, and smoothes. For more healthy hair. Beard Oil is an easy to use moisturizer and leave in conditioner. Our Beard Oil will moisturize the skin underneath your beard, soften your facial hair, reduce itching, and create the conditions for healthy beard growth. Recommended use - Use daily to condition and soften your skin. Apply 3-6 drops depending on beard length.
This Black Forest Scent will make you think you just walked out of the Barber Shop! Beard Balm offers the benefits of Beard Oil, but with hold. Beard Balm contains the nourishing oils of Beard Oil. This allows you to tame, shape, and hold the beard in place. Recommended use - Use daily after applying your CS Beard Oil to help add extra conditioning and tame your beard.
PAC-MAN™ burst onto the arcade scene and helped create a whole new kind of entertainment way back in 1980. That was shortly after we introduced some of the first digital watches for mass production, marking a turning point both in timekeeping and the future of wristwatch design. To celebrate these two icons of that era and PAC-MAN's 40th anniversary, we're introducing a special edition of our T80 that features PAC-MAN right on the watch face. It features all the functions you'd expect from a T80, like an alarm, stopwatch and date display, but also plays the iconic PAC-MAN melody and has a retro flair to spare. The '80s just called – twice, actually – but we're not giving these watches back.
The 1Tac Tactical Pen is the World's Finest Multi-Function Weatherproof Tactical Pen made from Lightweight, Durable Aircraft-Grade Aluminum. The instrument Includes a Tungsten Steel Glass Break Tip, Removable Steel Blade, Easy-Writing, All-Weather Medium Point Ball Point Pen, Integrated 80 Lumen Bright LED Flashlight. Featuring Diamond-Cut Non-Slip Grip. As elegant in the boardroom as it is effective in the field.
Subtle and unique, just like its owner. This discrete black sliding tie bar features a miniature Death Star cutout at one end and a smooth satin finish. Wear alone or pair with any of our coordinating Death Star ties or cufflinks. Officially licensed by Lucasfilm LTD.
The Land & Lore basic kit gives you the tools to achieve the two most foundational (and important) aspects of healthier, renewed skin: deep cleansing and hydration. Land & Lore uses organic all-natural ingredients and for each product they sell, they plant a tree! You can give back to the earth while you're giving to your loved ones with this holiday gift.
Facial Cleanser:
Active peptide complex and amino acids to help build resilient skin.
Organic jojoba, borage, and olive oils that give skin a soft, fresh feel.
Moisturizer:
Contains intensely moisturizing hyaluronic acid and natural jojoba oil.
Doesn't clog pores or leave a greasy feel.
Gift Ideas for Kids
What a cute way to surprise your child -
A LETTER FROM SANTA!
Print out a personalized letter for your child from Santa and totally make their Christmas special! For this item, you will get this exact note page but personalized with the name of your choosing at the top. Additionally, if you want to add/remove text, or simply use your own writing, I can replace the body of the letter as well. Just let me know during the checkout process!
Magical Unicorn Dust Will take you back to your child hood days swinging at the park and enjoying your favorite sweet fruity lollipop. Whipped Soap is not at all like the cleanser you're presumably used to, whipped soap is more similar to a frothing body spread than a genuine cleanser. Also, it can be utilized as a shaving cream or even as a profound conditioner for your hair.
This scent will spark your imagination with walking on the beach with the colorful sand and mermaids relaxing with its enchanting fresh clean beach smell. Whipped Soap is not at all like the cleanser you're presumably used to, whipped soap is more similar to a frothing body spread than a genuine cleanser. Also, it can be utilized as a shaving cream or even as a profound conditioner for your hair.
Kids can mix beets and mash-up potatoes! Spin the dinner plate to dish out tasty grooves made from scratch. Knobs adjust for meal balance, and a spork cues it up.
Each Country Cubbies will come with a scent sachet bag and the option to have your Name Embroidered on the Country Cubbie. You will get to pick the thread color shade. We will match that shade as close to the cubbie as possible. You can also choose not to have your cubbie Embroidered.
Gramma in a Box is an idea I developed when three of my grandchildren moved to Seattle. I was always boxing up cookies and treats that we could make together when we Skyped. Once I shared this idea with other friends and family, the concept for Gramma in a Box was born! If you are lucky enough to live near your grandchildren, or as a parent you want to have a fun, creative project without all the work, then Gramma in a Box may be right for you. Or, if you are like me, and your grandchildren do not live nearby, then shipping Gramma in a Box may just be the fun, monthly activity for you send.
Gift Ideas for Teens
The peaceful Llama Diffuser will be a favorite home décor piece for both kids, and their parents. Use to diffuse a refreshing mist of water and essential oils for aromatherapy benefits and natural fragrance that can enhance your mood. Features two mist modes for up to 6 hours of use, 7 LED colors, an auto shut-off feature, and 100 ml capacity. Diffuse 100% pure, therapeutic grade essential oils or All-Natural Odor Eliminators from our expanding Airomé line. Includes diffuser, ceramic sleeve, measuring cup, and electrical cord. Elegant home décor is the focus of every Airomé diffuser, and each is made to complement your personal taste.
These 3.3mm tip colors are best felt in their smooth drawing and blending. From art to adult coloring books, these pencils also inspire neatness in the reusable box.
Transform into a lovely mermaid, and feel how cozy it is! For sunning on a sofa, or diving into slumber party fun, it's soft and magical for kids, teens, and adults.
Keep all your tools at the ready for every holiday look and stay organized with this beautiful makeup caddy.
Light up the room with a skin-loving glow collection that's truly illuminating! Time for a glow up. Luminous heart-shaped and round powder beads blend beautifully to create instant radiance, while the lightweight formula provides a delicate pearlescent finish on all skin tones. .71 oz. net wt.
Are you making that list and checking it twice? Looking for something to put you in the spirit? We've got just what you need to make the holidays sparkle. Satisfy your cravings with this set of five decadent gourmand lip glosses. Infused with moisturizing vitamin E, the nourishing formula provides a kiss of ultra-shiny color. Paraben-, sulfate-, and talc-free. Comes in a gift box. Each, .3 fl. oz.
Gift Ideas for Pets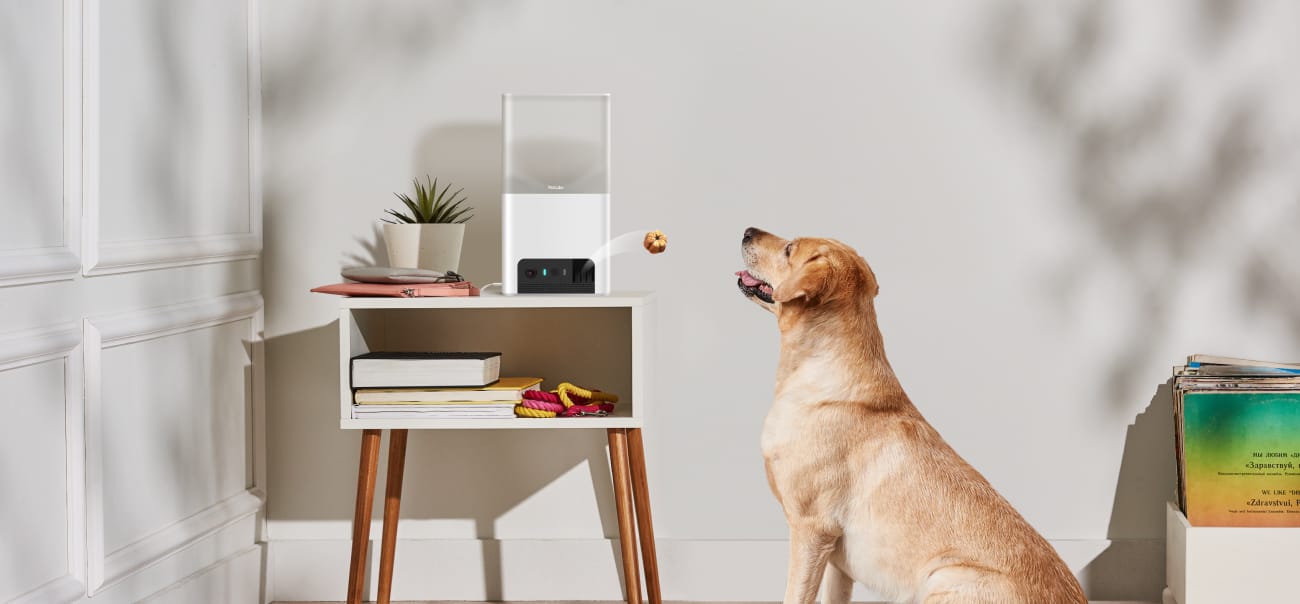 Watch your pet live with a sharp 1080p HD video, night vision. Get full room coverage with 160° view. For details, see up close with 8x digital zoom. Say hello, soothe your pet, or prevent destructive behavior. Bites 2 Lite provides a natural, life-like sound for your pet to recognize your voice. Toss treats remotely from your phone. Control the amount and distance. Set to autoplay mode to keep pets occupied when you're busy. Petcube Care is an optional subscription service which provides extra security
to your pet and home with video history, smart alerts, and pet care perks.
An active cat is a healthy cat! Our all-natural, Matatabi Silvervine catnip sticks are great for stimulating playful activity! They support dental health by scraping away plaque and tartar build-up on teeth. Free from preservatives and additives, these catnip sticks are fully digestible. Containing no addictive or harmful properties, they are completely safe for kittens and cats of all ages, breeds, and sizes. Available in a 30-count resealable bag. Our catnip sticks are harvested from the silvervine plant, also known as matatabi, native to the dense mountainous jungles of East Asia. Traditional catnip only has one cat attractant, matatabi silvervine has two, making our matatabi catnip sticks twice as potent!
Gift Ideas for Anyone
Our Gratitude Tea Box is the perfect gift for family, friends, clients, employees, and co-workers. This is a unique gift that lets people know that you really care about them and their well-being.
These are fun notepad pages! These are printable so one download and print as many as you would like. They are made to fit on standard printer paper, however, use your printer settings and you can print in a smaller version if you would prefer. This is sent as a PDF file. This is a single page, which you can print as much as you need. You can even send it to a professional printing service if you prefer to have it made into an actual notepad.
Make your home even more welcoming with new unique fine fragrance candles, crafted by expert perfumers, bringing magic to your everyday. Elevate your space with a blend of fresh eucalyptus, enchanting peony and white cedar. 11 oz.
With no paper filter absorbing oils, coffee and tea tastes richer, and Bone China brings out extra body. This French press is a simple, more flavorful way to brew.
A mushroom colored glaze and reminder of what's most important make this warmer endearing to all. Simply add wax melts to the dish, turn it on, and enjoy your favorite fragrance as it spreads through the room.
A white ridged pot on a low profile bamboo base holds sweet succulent decorations in a fresh rock garden. The live plant feel is the perfect companion for diffusing your favorite essential oils. Add up to 5 drops of essential oils per 100 ml of water, replace the decorative sleeve, switch the diffuser on, and enjoy a spa-like aromatherapy experience in your own home.
Various styles, excellent for giving a personalized gift to anyone!
For a combination of functional comfort and colorful style, reach for the Sleeveless Quilted Heated Vest from Dr. Prepare. This unisex electric vest features a quilted design for comfort and timeless style. The mid-weight construction and interior lining help you stay cozy and warm, and the zipper front makes it easy to layer this vest over a variety of different tops.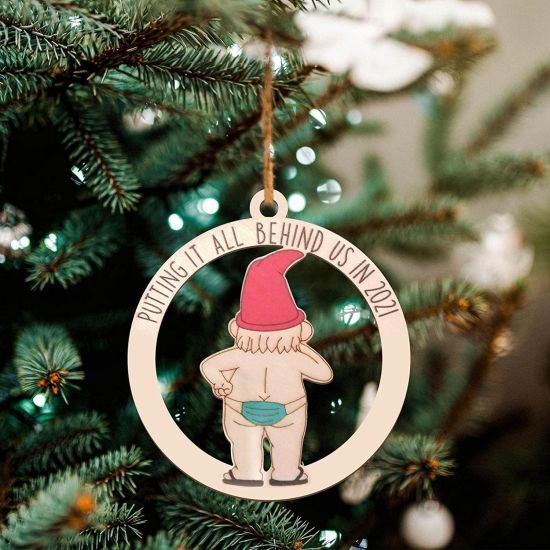 With personalized Christmas ornaments, there's something for everyone to enjoy. Choose from playful reindeer or snowy couples and put everything, including their motifs, behind them! Each ornament is cut and carved from solid wood. Each ornament is cut and carved from solid wood. The pattern is hand-painted. The bottom of each ornament reads "Leave it all behind in 2021".
If you know a person who is totally in love with cooking or would like to develop the skill, a fan of beautiful and structured handwrite texts or simply goes crazy about notebooks, this recipe book is the perfect match. Keeping 'five stars' recipes safe and sound was never so easy and inspiring!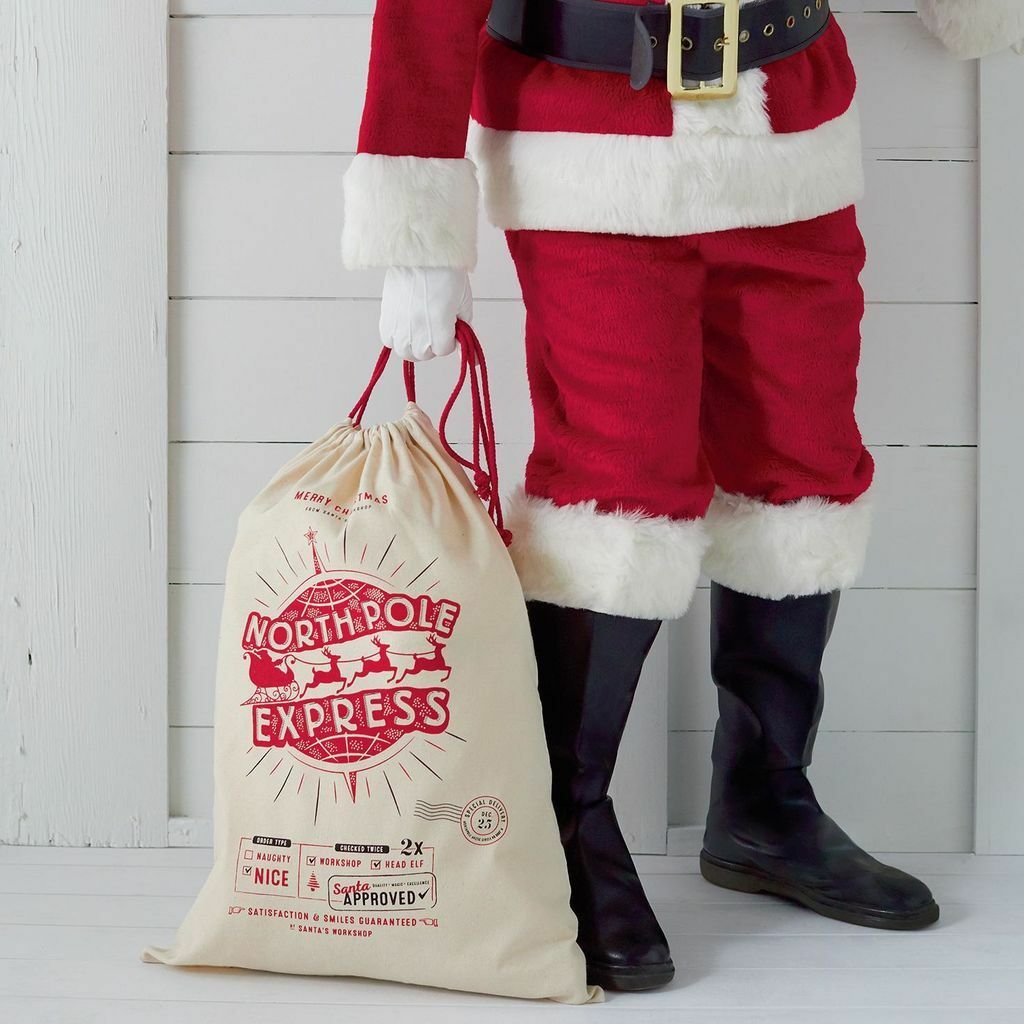 Special delivery from the North Pole! This great canvas Santa bag is perfect for Christmas morning! Measures 19.5" x 27.5" and have a spot where you could write a person's name on it so they know it's just for them! Style will vary between the 2 pictured. You can order it empty or have us include a mystery gift to help jump start the filling!
Get a $100 Restaurant.com eGift Card for $18. THAT'S IT! That is 82% off a gift card! You can also get 1 $100 gift card, 2 $50 gift cards, or 4 $25 gift cards to spread out the gift-giving (or keep some for yourself). Restaurant.com allows you to stretch your dining-out budget further than ever imagined. With savings up to 50% off the bill every time you dine, they offer more than 500,000 deals available every day, from planned evenings out to meals on the go.
These are great for those who love coffee! These are 100% COMPOSTABLE K-Cup compatible pods for Keurig machines! Compostable is not the same thing as biodegradable or simple recycling. Compostable means that these pods have been proven to completely break down in about 8 weeks, becoming clean soil that can be added back into the ecosystem. Our pods end up as soil, not landfills. There are several roast options to choose from.
I tried The Duke Medium Roast Blend and was very pleased with it. I found the coffee had a smooth taste and a premium flavor to it that was not overpowering.
This bomber-style hat is so comfortable to wear and comes in a variety of colors! It's a "one size fits most" style where you can wear the ear flaps up or down. The outer shell is microfiber polyester with a quilted polyester lining inside. It is very soft!
Exclusive for my readers - 10% OFF with the coupon code CLOSET10 at checkout!
I received one of these for myself and I was not disappointed! The hat is so comfortable to wear and has an adjustable chin strap. Pictures truly do not do it justice. Oh, and it keeps my head warm!
This medical-grade instant digital thermometer works on kids, adults, and infants. Results are quick and shown in just 1 second. It is easy to use and easy to read on a large LCD screen.
I received one of these and love the ease of use and the fact that no contact is needed! With the pandemic, this is a must-have in my house and it works off just 2 AA batteries!
The new Frostie II gloves have been completely redesigned for optimal fit, comfort and performance. The focus on the styling of the Frostie II was to design a lightweight, all purpose glove that would provide maximum heat output and coverage while also eliminating any excess bulkiness. These gloves are integrated with the patented Zero Layer Heating System that provides full heat coverage that surrounds the hands in cocoon of warmth. That means the heating elements extend the length of each finger and fingertip, the back of the hand.
These gloves are AMAZING! They have accurate sizing as far as glove sizes go, look great, and feel great. They have a comfortable fit and boy do they actually get warm! Each pair of gloves includes two 2500mah rechargeable batteries and a dual charger. Simply charge up the batteries (light on the charger will turn from red to green to indicate a full charge) and connect each battery to the round plug found in the battery pocket on the glove. When you are ready for heat just press and hold the rubberized controller switch sewn into the glove on the back of the hand. You can then choose from 3 power level setting, Red = High, Blue = Medium and Green = Low. These are perfect for cold weather and suitable for both men and women! Plus, Volt Heat has many other options and many other heated clothing options available to choose from!
These 15 Month planners are perfect for staying organized! These use thick pages to avoid ink bleeding through and it features a 5 in 1 planner. You get a weekly planner, monthly calendar, yearly goals planner, and an appointment book all in one! Plus, you can accessorize it with the included stickers! It even has monthly tabs, a back pocket, bookmark, and you can use the Tools4Wisdom iOS app! Perfect for planning your life, business, or even for homeschoolers!
I have personally used this planner for several years for both my personal life and for homeschool and it is great! I have never had any issue with the quality of it. I love how I can color and personalize it or just leave it in its own simple design!
Personally support me when you shop through these stores:
*Keep in mind that pricing is subject to change and any pricing listed is what the current listing price was at the time of posting.
Are you a business that wants its product featured in our 2021 holiday gift guide? Contact me at

This email address is being protected from spambots. You need JavaScript enabled to view it.

!
LIKE IT? PIN IT!