Did you know that Father's Day in the United States was established by Sonora Smart Dodd in 1910? It is celebrated on the third Sunday of June, coinciding with the birth month of the founder's father.
This year, Father's Day will be celebrated on Sunday, June 18th. Have you started thinking about what to get your dad to show your appreciation? If you're in need of some gift ideas, I've got you covered. In this article, I'll be sharing a diverse range of gift suggestions at various price points, ensuring you find the perfect gift that suits your dad's preferences and interests.
The big carabiner handle clips on for easy mug access, saving backpack space. Double wall insulation keeps drinks hot or cold, from hiking trips to daily commutes.
In Master Dater, the newest card game from Cyanide & Happiness, players vye for each others' attention and affection by creating perfect, horrible dates pandering to very specific dating interests. Combine a head and a body into a perfecet match, and argue your way into the heart of the beautiful single. Defeat your rivals, win at love!
Our family owns this game and it's a TON of fun - including for dad! It's simple, doesn't take very long per round, and honestly, it gave us all a good laugh throughout the game. As a homeschooler, it also helps with reading and description skills for my kids as they try to explain their characters to match the cards. A win/win!
Joking Hazard is an offensive card game where you compete to finish awful comics! It's a game that is equal parts creative storytelling and feeling bad about yourself. The damaged minds behind Cyanide & Happiness created it, so don't let grandma play unless you want her to die of a broken heart.
This is another game we own and we love it! While this is for ages 18+, we just pull out the cards we deem inappropriate when playing my 9 year old. So it can be fun for the whole family or a fun game for adults! We had a good laugh making up stories to go with the comic image cards (as we call them) and shared a lot of laughs for the whole family. Since my husband likes comics, this game is really up his alley!
EXCELLENT NIGHT VISION-Reduce night driving glare and eye strain, enhance night vision, improve color clarity and optical definition, enable to see better when driving at night or cloudy, rainy days, making driving safer.
There's no survival tool out there that can do everything...but the Stealth Tact Shovel comes pretty close. With 12 useful survival tools packed into one powerful shovel, you'd be crazy not to have one of these with you when SHTF.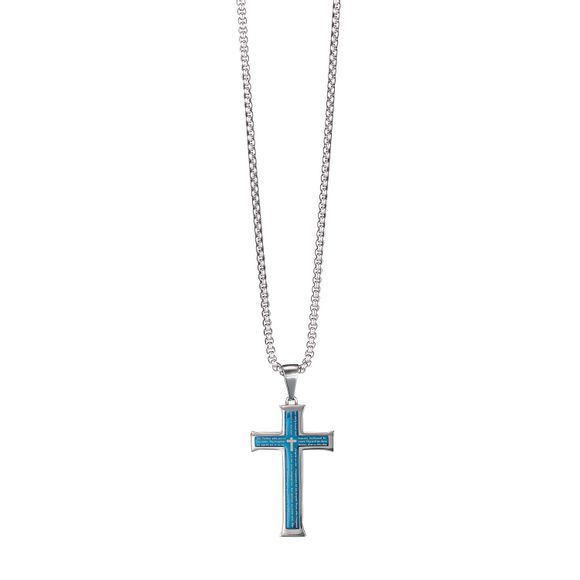 An inspirational symbol of his faith, this cross pendant necklace is meticulously etched with the Lord's Prayer. Blue plating adds color contrast to the cross pendant, hanging from a stainless steel box chain.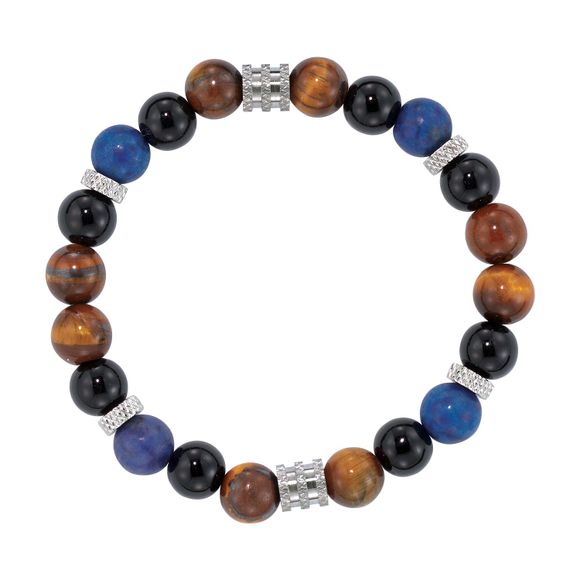 The focal point of this beaded bracelet is the genuine sodalite and tiger's eye stones in a naturally charming earth tone palette. Sodalite is believed to represent truth and idealism while tiger's eye stands for protection. Detailed with stainless steel textured bead stations, our stretchable bracelet makes a symbolic accessory perfect for everyday wear. Matching necklace also available.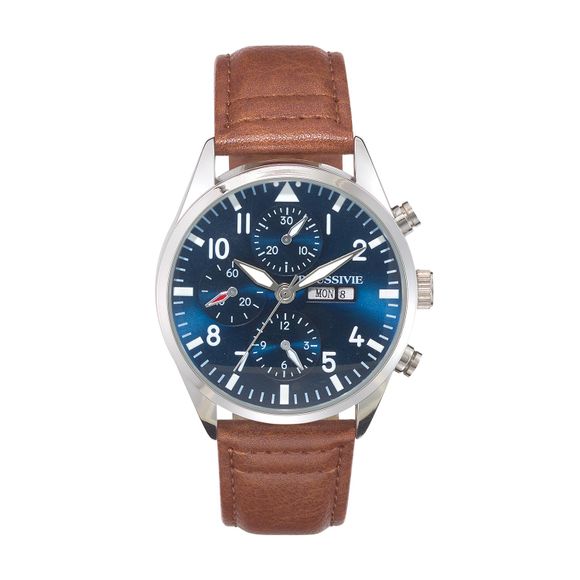 Boussivie's precision timepiece references throwback aviation styling with its mechanical-looking dial. Featuring a silvertone case and brown leather-like strap, this handsome watch is styled with a sophisticated navy dial with three sub-dials and easy-to-read numbers. Imported.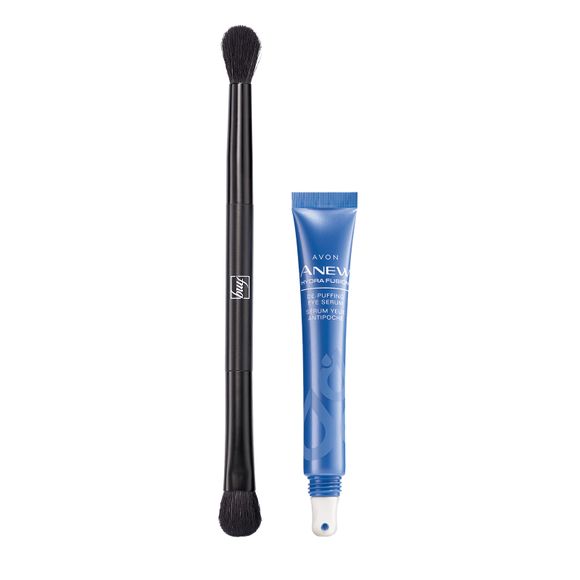 SET INCLUDES: Black Suede Eau de Toilette fresh aromatic Bergamot, soft leather and oak moss. 3.4 fl. oz. and Black Suede Ultimate Eau de Toilette woody fougère Lemon, rich lavender and tonka bean. 3.4 fl. oz.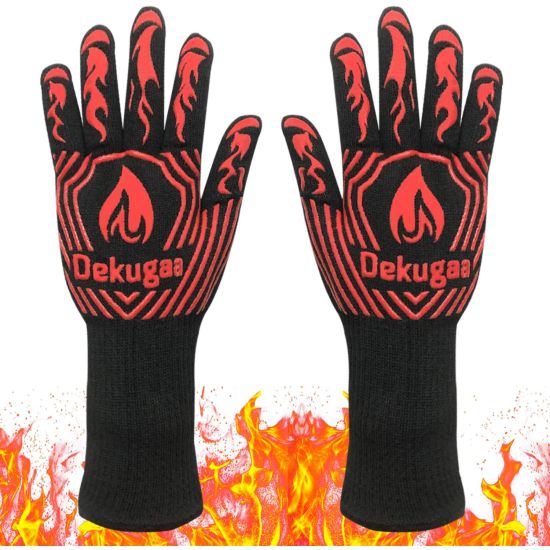 These gloves protect your hands from intense temperatures. Use when pulling hot pans from the oven, using cast iron, grilling outside or virtually anytime your hands are exposed to hot temperatures.
Transport Travel Blanket keeps you warm during chilly flights or road trips and includes a built in storage pouch that makes packing convenient. Stylish and soft enough to curl up on the couch, and lightweight and packable enough to bring on the go!
Teching DIY Your 8 Planets Solar System Orrery Planetarium Build with Motor, show it to your family and friends and you will better understand the concept of sky, eight galaxies, seasons and time itself. Press the button on the bottom of the model and the calibrated gear system will start moving. The eight planets of the solar system are Mercury, Venus, Earth, Mars, Jupiter, Saturn, Uranus, and Neptune. Eight planets revolve around the sun.The revolutions of the eight planets are still regular. The general rule is that the closer they are to the sun, the faster they orbit, and the farther away they are, the slower they orbit. Because it's closer to the sun, the sun's gravity is stronger. One revolution = one revolution of the earth and the sun = one year, you can observe the changes of the seasons throughout the year. As the Earth orbits the Sun, the Moon orbits the Earth, transitioning from day to night. Currently, Jupiter has the most named moons - 50. Mercury and Venus have no moons. Earth has one. It is the brightest object in our night sky. Of course, the sun is the brightest object in our daytime sky. It illuminates the moon, planets, comets and asteroids.
Sauvage Elixir rewrites the rules of men's perfume at Dior by pushing the boundaries of extreme concentration. Stretched to their limits, the Citrus, Wood, and Spice notes of the fragrance express an exuberance that results in the unexpected signature trail of Dior Sauvage Elixir.
The digital device struggle is real, but so is the plethora of garbled voicemail messages taking up space on your phone. Award your #1 Butt Dialer a funny mug, and let them know you haven't deleted a single message.
Shred, handle and carve meat, BBQ delights and even fruit all summer long. Featuring durable design, and sturdy sharp claws, you'll be Grill Master of your backyard feasts!
Grill-masters have a secret: temperate control. Use these 3 probes for big or multiple cuts. Set timers, alarms, and grill and smoke from the comfort of your couch.
Get hot dogs, brats and sausages linked up for grilling! It's easy when you don't need to rotate each precisely. Just turn the basket once. Neat for BBQ and picnics.
Hold the power of many tools in one compact design. This screwdriver has USB charging and LED light. Philips, flathead and other bits are ready for your projects.
Enjoy a superpowered sip at home or at the office, in smooth BPA free ceramic. These bold designs are also great for holding pencils, craft supplies, and more.
Hang pictures, install windows and do remodeling with laser accuracy. This self-leveling device projects 2 lines together or separately. It has a clamp for easy setup.
In a sleek, modern style, make freshly brewed the traditional way, using no paper filter to absorb oils. This French press brings out more flavor in coffee and tea.
As insulated as a plastic cooler but lighter and less bulky, this durable softshell design holds up to 60 cans in comfort. Carry the coolness to picnics and parties.
Entertain with fine, European crystal to suit contemporary tastes. Mikasa's brilliantly crafted, lead-free set will be perfect at parties and family gatherings.
Bottle up a new, custom table that pairs well with any wine. Beer and soda drinkers will also enjoy this repurposed furniture, for bar serving and unique display.
This axe is easy to carry with trail gear, and large enough for campsite tasks. The sturdy blade has a wedge butt for prying, and the wood grip gives a classic feel.
With partial sawtooth blade, belt sheath and emergency whistle, this is a must for outdoor activities. Unwrap the ParaTinder grip to light with the fire starter.
Make an ordinary ice bucket much cooler–put it in this zip top bag, with mesh bottom to drain drips. Chill out with bottles and cans at picnics, parties, and BBQ.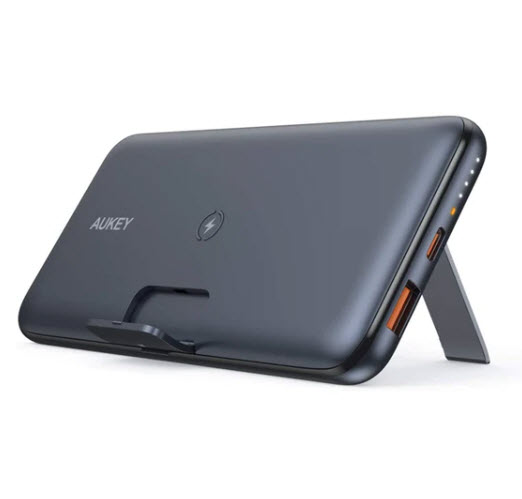 Conveniently charge your Qi-compatible devices at up to 10W without connecting a cable (supports 5W, 7.5W, and 10W wireless output levels). The dual-leg stand provides stable hands-free phone viewing. Power Delivery 3.0 output and Quick Charge 3.0 output combine to deliver an optimized charge to your devices at up to 18W. Fast charge the iPhone 11 Pro up to 50% in just 30 minutes with the PD output. Fully charge your iPhone 11 Pro 2.6 times, iPad Air (2019) 0.9 times, or Samsung Galaxy Note10+ 1.8 times. Recharge the power bank in just 3.5 hours with an 18W PD charger.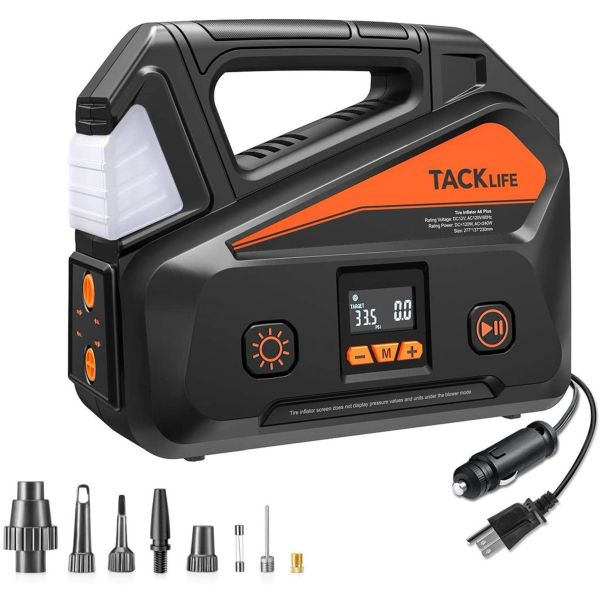 The future of tools. TACKLIFE IS ALWAYS Quality-driven, Customer-focused and technology enthusiasm. TACKLIFE has products in different categories to meet everyone's needs, including automotive tools, power tools, home tools, 20V series tools and outdoor tools. Always embraces the increasingly digital and interconnected world and strives to create innovative solutions for everyday needs. TACKLIFE A6 Plus AC/DC tire inflator can change two power supply with one button, make it more useful and convenient while you can inflate in anywhere. In addition, with 30% larger cylinder, the max pressure is up to 150PSI. It can provide a superb inflating experience. Preset the value with just an easy operation and the tire inflator will shut off when it is reached with four different unit displays, 3 mode LED lights and power cord storage room.
Keep your eye out as we will update our gift guide until Father's Day 2023! You can find more deals for men here!
*Prices are subject to change. Pricing is valid at the time of the original posting of when the product was added.
GET FEATURED IN OUR FATHER'S DAY GIFT GUIDE
If you would like your brand or business included in this gift guide, please reach out to me at
This email address is being protected from spambots. You need JavaScript enabled to view it. to discuss how to be included!