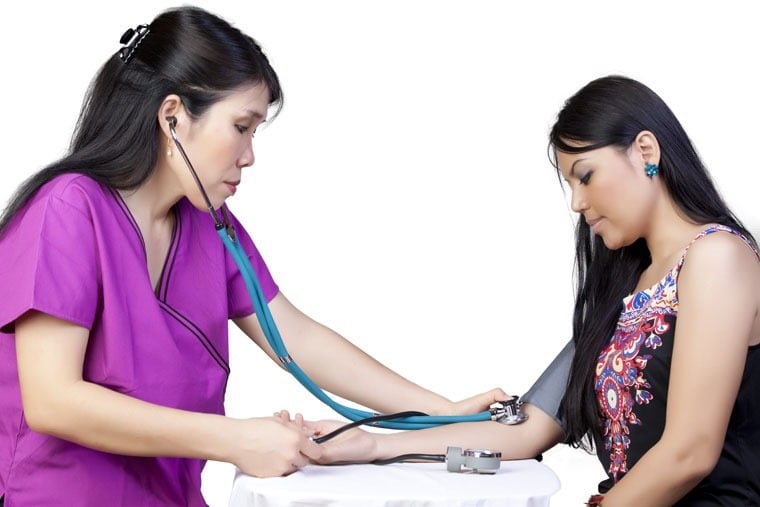 Even though they know they need to look after their health, many women cite time as a key barrier in getting themselves to the doctor. To help women be more proactive about their health, Sam's Club is hosting convenient, free screenings for both members and the public. These screenings, which can easily be worked into regular weekend errands, are confidential and available at all Sam's Club locations with a pharmacy (612 locations) on Saturday, October 10 from 11 a.m. to 3 p.m.
They are valued at $1502 and include tests for:
Blood pressure
Total cholesterol
HDL (high-density lipoprotein or good cholesterol)
Glucose
Body mass index (BMI)
In addition to monthly health screenings, Sam's Club pharmacies provide savings and preventive care to each community they serve, such as year-round immunizations for children and adults.* Licensed pharmacists can administer walk-in flu shots and nine other important immunizations, including the MMR (measles, mumps, rubella) vaccine. Eligible Sam's Club Plus members can also save even more on prescriptions, including exclusive discounts on select generic prescriptions, some of which are available free of charge or at a discounted cost of $4 or $10 for a 30-day supply.
This benefit is part of the Sam's Club Extra Value Drug List, through which Sam's Club Plus members also receive 10-30 percent savings on select brand name medications. Additional information about Sam's Club health and wellness offerings can be found at SamsClub.com and in the Sam's Club exclusive bi-monthly wellness magazine, Healthy Living Made Simple, which reaches approximately eight million members.
About Sam's Club® Sam's Club®, a division of Wal-Mart Stores, Inc. (NYSE: WMT), is a leading membership warehouse club offering superior products, savings and services to millions of members in 653 clubs in the U.S. and Puerto Rico. To learn more about Sam's Club, visit the Sam's Club Newsroom, shop at SamsClub.com, and interact with Sam's Club on Twitter and Facebook.
* Some immunizations may not be available in all locations, due to state law restrictions on pharmacist administered immunizations. Age restrictions may apply.