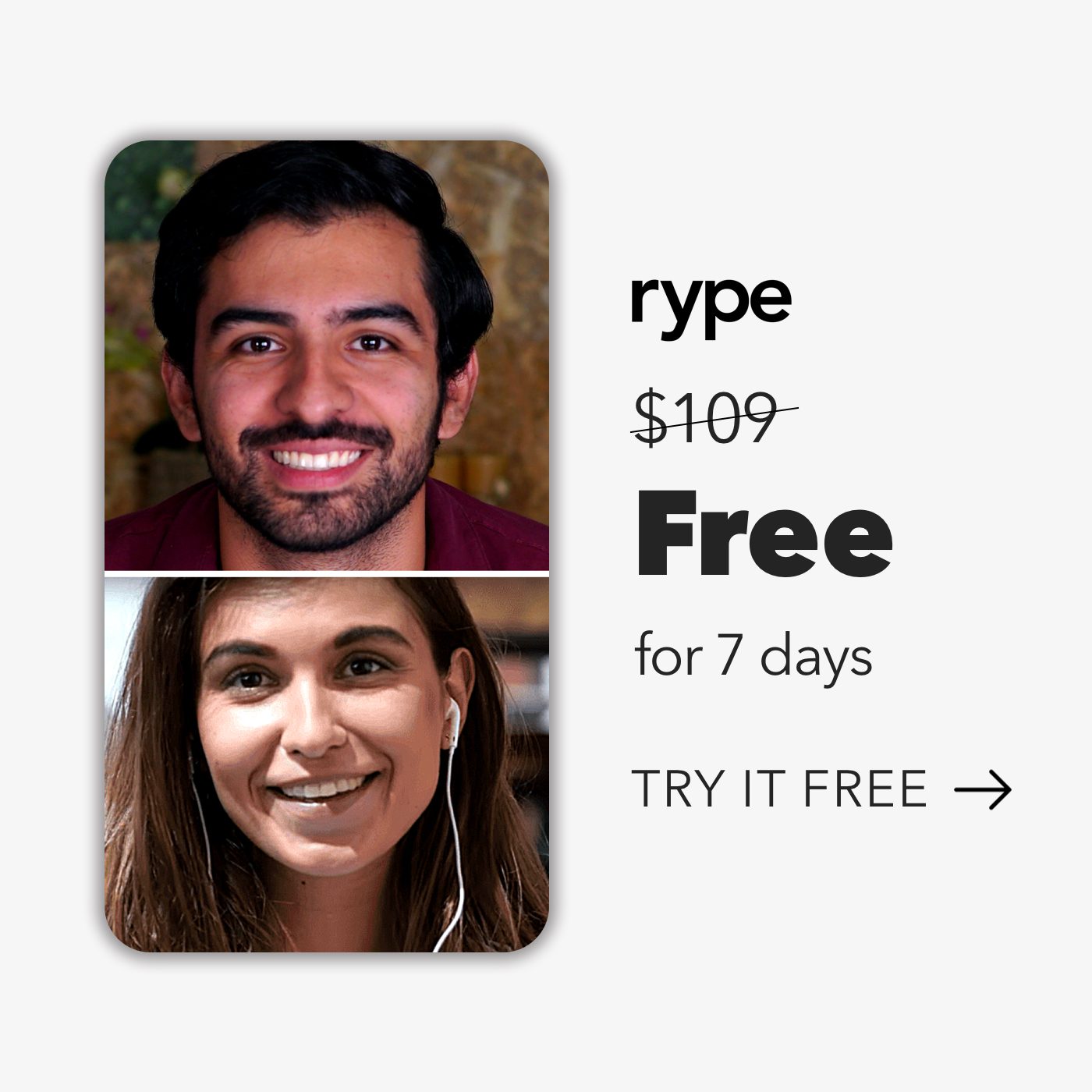 Become fluent in any language with top teachers for 1-on-1 lessons online. 100% personalized to your goals and level.
Rype is the world's leading membership where members can book
private language lessons
online with handpicked professional teachers via a flat monthly subscription. Our mission is to enable everyone to learn a new language around their busy schedule to break down communication barriers around the world.
You can
get a 7-day free trial
and have the ability to book live 1-on-1 language lessons with professional teachers to learn 10 of the most popular languages. These include: Spanish, French, English, German, Italian, Russian, Japanese, Arabic, Portuguese, and Mandarin.
NOTE: This item is absolutely free, but please note that Closet of Free Samples does not ship out freebies and free samples! Also, Closetsamples.com does not offer free stuff or free samples for sale. Follow the instructions provided above to request the listed freebies. If you need to contact a specific merchant, please follow the link to that merchant's own website.
Visit Closet of Free Samples website every day for more new freebies and deals.