Do you like reading fun facts?! Well, you're in luck because here we have decided to start posting them daily!
A wise man once said, "Learn something new every day." We might not know a lot about the world yet compared to how much is out there, but we always discover new things about it. What's useless info to some is, to others, cool, amazing fun facts that make the world a stimulating and awe-inspiring place. Are you one of those people who love collecting unexpected pieces of knowledge? If so, prepare to have your mind blown with these interesting fun facts that will amaze adults and kids alike.
Definition of fact:
noun
. something that actually exists; reality; truth:
Your fears have no basis in fact. something known to exist or to have happened: Space travel is now a fact. a truth known by actual experience or observation; something known to be true: Scientists gather facts about plant growth. Enjoy reading interesting facts?
You can see previously posted daily fun facts here
.
Follow me to save more money!
Don't forget to
follow me on Twitter
for daily deals and freebies. I am very limited on my posting on Facebook due to all their "violations" and such. I don't even like to post kitchen knives on there anymore! Whereas everything has been getting shared on Twitter. Of course, you are always welcome to still follow me on Facebook as well! So don't miss out on all the money-saving offers!
Plus, I share extremely limited-time offers on
my Telegrams channel
, so be sure to follow me there as it is free!
TODAY'S DID YOU KNOW...?
Playing Tetris might help reduce the effects of PTSD. Researchers found that those who played it within four hours of seeing traumatic events had fewer flashbacks and intrusive memories. They hope to apply the findings to current treatment, which only deals with the effects after they occur.
Speaking of Tetris, check out these products:
Crafted entirely by hand from the finest New Zealand wool for softness in a contemporary design that makes a bold statement and a sophisticated color palette.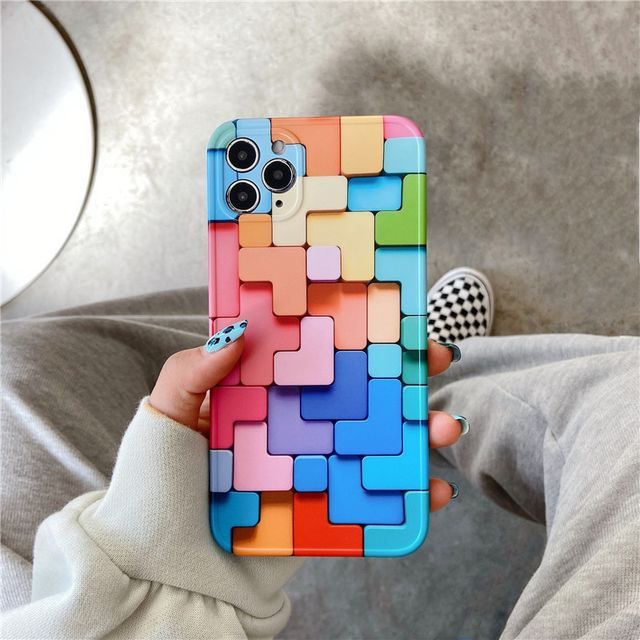 Tetris is a solid textured pillow that is versatile and works well with almost any home decor. It comes in four colorways: Emerald, Peacock, Amethyst, and Charcoal. This pillow has the same design from front to back.
TODAY'S AMAZING FACT:
If you ever find yourself lost in Central Park, look for the nearest lamppost. There, you'll find a set of four numbers that can help you navigate. The first two numbers tell you the nearest cross street, and the next two numbers tell you whether you're closer to the east or west side of the park (even numbers signal east, odd signals west).
Speaking of the lampposts, check out these products:
The Courtyard Lanterns Mode is beautiful and the lighting is functioning properly. The metal Streets Lamp contains 20 pieces of tiny model Led lights for courtyard and streets scenery. And, electronic model supplies for 3V DC power circuits. Your courtyard or street scenes will be more lively with these products. For architects, students of architecture the lamps are highly recommended!
Classic boot with an all over print. Pair a pair of these up with one of our all over print, pocket print or regular print tees, an all over print jacket, tunic or tank and some jeans or matching pair of pants or a dress for a super-jazzy and complete street fashion look.