Do you like reading fun facts?! Well, you're in luck because here we have decided to start posting them daily!
A wise man once said, "Learn something new every day." We might not know a lot about the world yet compared to how much is out there, but we always discover new things about it. What's useless info to some is, to others, cool, amazing fun facts that make the world a stimulating and awe-inspiring place. Are you one of those people who love collecting unexpected pieces of knowledge? If so, prepare to have your mind blown with these interesting fun facts that will amaze adults and kids alike.
Definition of fact:
noun
. something that actually exists; reality; truth:
Your fears have no basis in fact. something known to exist or to have happened: Space travel is now a fact. a truth known by actual experience or observation; something known to be true: Scientists gather facts about plant growth. Enjoy reading interesting facts?
You can see previously posted daily fun facts here
.
Follow me to save more money!
Don't forget to
follow me on Twitter
for daily deals and freebies. I am very limited on my posting on Facebook due to all their "violations" and such. I don't even like to post kitchen knives on there anymore! Whereas everything has been getting shared on Twitter. Of course, you are always welcome to still follow me on Facebook as well! So don't miss out on all the money-saving offers!
Plus, I share extremely limited-time offers on
my Telegrams channel
, so be sure to follow me there as it is free!
TODAY'S DID YOU KNOW...?
Amsterdam's Rijksmuseum gives out notebooks and pencils on Saturdays so visitors will put their phones away and experience art by sketching, because "you see more when you draw."
Speaking of sketching, check out these products:
200 pages of acid free brilliant white paper, ideal for coloring and sketching with pencil, pen, or any type of marker.
Your rolled Pencil Sketch will be delivered in an art tube to avoid any damage during transit. We do not offer finishing options for this medium as it can easily get smudged during shipping. If you want your artwork to be framed or gallery wrapped check out our oil or acrylic paintings.
TODAY'S AMAZING FACT:
In late 2019, Joanna Rogers - Fred Rogers's beloved wife of more than fifty years - told the Los Angeles Times about her late husband's mischievous side. In addition to loving a good dirty joke, Rogers - who was born ninety-five years ago today - would regularly amuse he by farting in public. "He would just raise one cheek and he would look at me and smile," she said.
Speaking of farting, check out these products: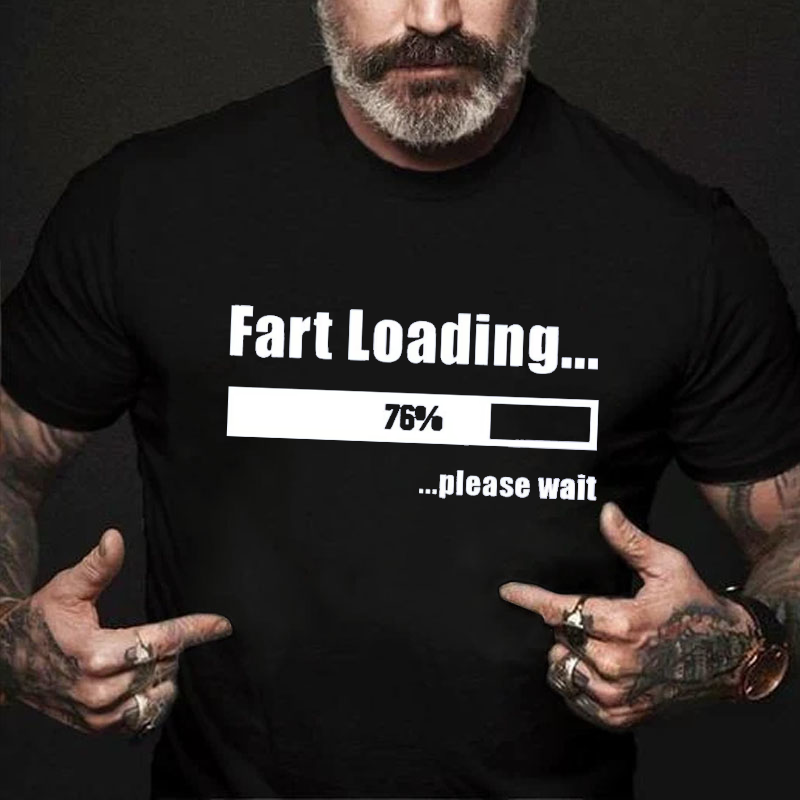 The most basic version of the t-shirt to help you express your unspeakable but deep emotions. A man is a teenager until he dies, always young and always hot. The years only make us more interesting and more responsible.
The favorite fashion staple that will never go out of style. This lightweight fine jersey is exceptionally smooth and comfortable. Made-up of quality 100% ringspun combed cotton, and constructed with durable rib neckband and tubular, it ensures an exceptional quality of shirt.
Are you spending too much time to find creative merchandise for you or suitable gifts for your friends, your mommy, your daddy, your children or someone you love? The struggle is over because we have various If Pants Won't Stop a Fart Do You Honestly Think This Mask Stop Virus Washable Reusable Custom – Printed Cloth Face Mask Cover which will make perfect presents for your beloveds. In order to make your present stand out, we have created lots of unique and awesome customized designs. At CubeBik LLC, besides face masks, we also offer tees, hoodies, sweaters, raglans, tanks, wall arts, canvases, mugs, blankets, throw pillows, tote bags, hats, accessories and more on our website, so do not miss other If Pants Won't Stop a Fart Do You Honestly Think This Mask Stop Virus Washable Reusable Custom – Printed Cloth Face Mask Cover relating merchandise, and all of them are one of a kind custom designs you can't get elsewhere in normal stores. Let's discover CubeBik and find your favorites. We can't wait to surprise and build beautiful memory with you and your loved ones. Shopping with CubeBik now because we guarantee to offer only the high-quality products ever with our hospitality, wholeheartedness and exceptional customer service. If you are not satisfied with the product quality, we will take it back.