Do you like reading fun facts?! Well, you're in luck because here we have decided to start posting them daily!
A wise man once said, "Learn something new every day." We might not know a lot about the world yet compared to how much is out there, but we always discover new things about it. What's useless info to some is, to others, cool, amazing fun facts that make the world a stimulating and awe-inspiring place. Are you one of those people who love collecting unexpected pieces of knowledge? If so, prepare to have your mind blown with these interesting fun facts that will amaze adults and kids alike.
Definition of fact:
noun
. something that actually exists; reality; truth:
Your fears have no basis in fact. something known to exist or to have happened: Space travel is now a fact. a truth known by actual experience or observation; something known to be true: Scientists gather facts about plant growth. Enjoy reading interesting facts?
You can see previously posted daily fun facts here
.
Follow me to save more money!
Don't forget to
follow me on Twitter
for daily deals and freebies. I am very limited on my posting on Facebook due to all their "violations" and such. I don't even like to post kitchen knives on there anymore! Whereas everything has been getting shared on Twitter. Of course, you are always welcome to still follow me on Facebook as well! So don't miss out on all the money-saving offers!
Plus, I share extremely limited-time offers on
my Telegrams channel
, so be sure to follow me there as it is free!
TODAY'S DID YOU KNOW...?
The highest and lowest points in the contiguous United States are located in Inyo County, California. Mount Whitney and Death Valley's Badwater Basin are about ninety miles apart, but both can be seen from Dante's View in the Black Mountains.
Speaking of California, check out these products: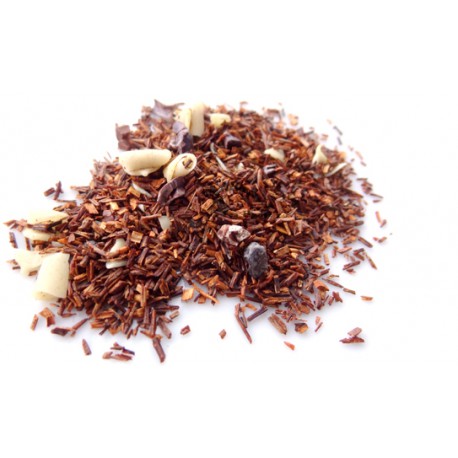 Tiramisu Rooibos is like having the Italian dessert in a cup. Throw in the miracle tea Rooibos and drink Tiramisu to your health with California Tea House's decadent blend of the best loose leaf Rooibos tea with toffee bits, white cocoa butter splits, sugar coated hazelnuts and cocoa. Buy Rooibos with our 100% satisfaction guarantee.
Treat someone to a gift of handcrafted wine. Select your Gift Set below. Ground shipping will be $16 and handling will be $5. Offer good while supplies last. Substitutions, if needed, will be made with wine of equal or greater value.
TODAY'S AMAZING FACT:
The popular board game Clue was first developed eighty years ago in the UK by Anthony Pratt as a cure for boredom while he and his wife (who contributed to its creation) were waiting out the bombing raids of World War II. Among Pratt's early ideas for weapons: an axe, a bomb, and a fireplace poker.
Speaking of the game Clue, check out these products: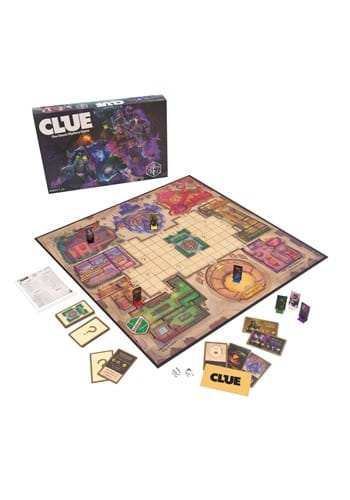 Pick up this Clue Board Game - Critical Role edition to take a unique spin on a classic game! Choose your favorite Campaign 2 character and explore the city of Zadash amidst a grand festival. Use the clues you'll discover to identify which villain is targeting one of the heroes and cipher out where the attack will take place. Additional twists update the classic gameplay of Clue into an adventure you'll love replaying time and time again!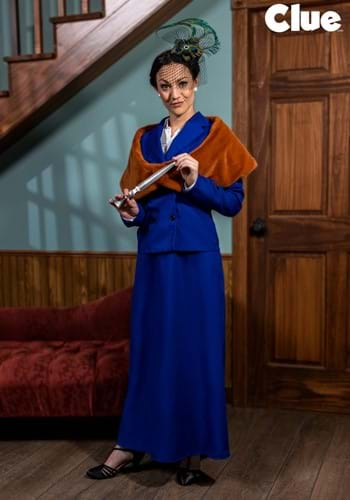 Bring the magic of Clue to life when you dress up as Mrs. Peacock from the classic game! This costume is licensed by Hasbro and features an elegant blue jacket and skirt outfit. True to the character's look, the costume includes a faux fur shrug and a peacock-styled fascinator hat. The costume even comes with a Clue character card for an extra touch of authenticity!
Monstrous abductions are happening at Mrs. White's Haunted Mansion! It's up to Scooby-Doo and the gang to discover WHO was abducted, WHERE the abduction took place and WHAT Item the Monster left behind!