Do you like reading fun facts?! Well, you're in luck because here we have decided to start posting them daily!
A wise man once said, "Learn something new every day." We might not know a lot about the world yet compared to how much is out there, but we always discover new things about it. What's useless info to some is, to others, cool, amazing fun facts that make the world a stimulating and awe-inspiring place. Are you one of those people who love collecting unexpected pieces of knowledge? If so, prepare to have your mind blown with these interesting fun facts that will amaze adults and kids alike.
Definition of fact:
noun
. something that actually exists; reality; truth:
Your fears have no basis in fact. something known to exist or to have happened: Space travel is now a fact. a truth known by actual experience or observation; something known to be true: Scientists gather facts about plant growth. Enjoy reading interesting facts?
You can see previously posted daily fun facts here
.
Follow me to save more money!
Don't forget to
follow me on Twitter
for daily deals and freebies. I am very limited on my posting on Facebook due to all their "violations" and such. I don't even like to post kitchen knives on there anymore! Whereas everything has been getting shared on Twitter. Of course, you are always welcome to still follow me on Facebook as well! So don't miss out on all the money-saving offers!
Plus, I share extremely limited-time offers on
my Telegrams channel
, so be sure to follow me there as it is free!
TODAY'S DID YOU KNOW...?
In some parts of Europe, Cool Ranch Doritos are actually called "Cool American."
Speaking of Doritos, check out these products: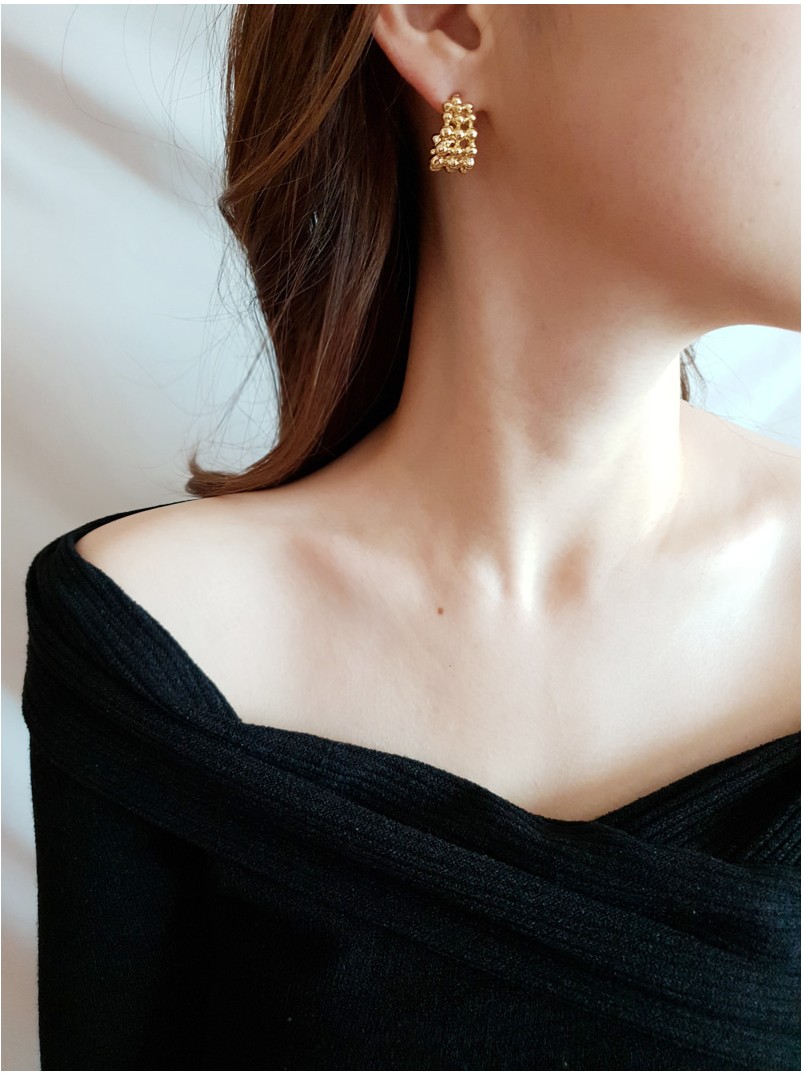 Doritos Cool Ranch flavored tortilla chips are packed with big, bold flavor. Experience a burst of tanginess with hints of onion, garlic, tomato and spice merging together in a bold creamy, cool ranch blend. Doritos Tortilla Chips are the universal language of awesome, grab a bag and stock up on bold taste.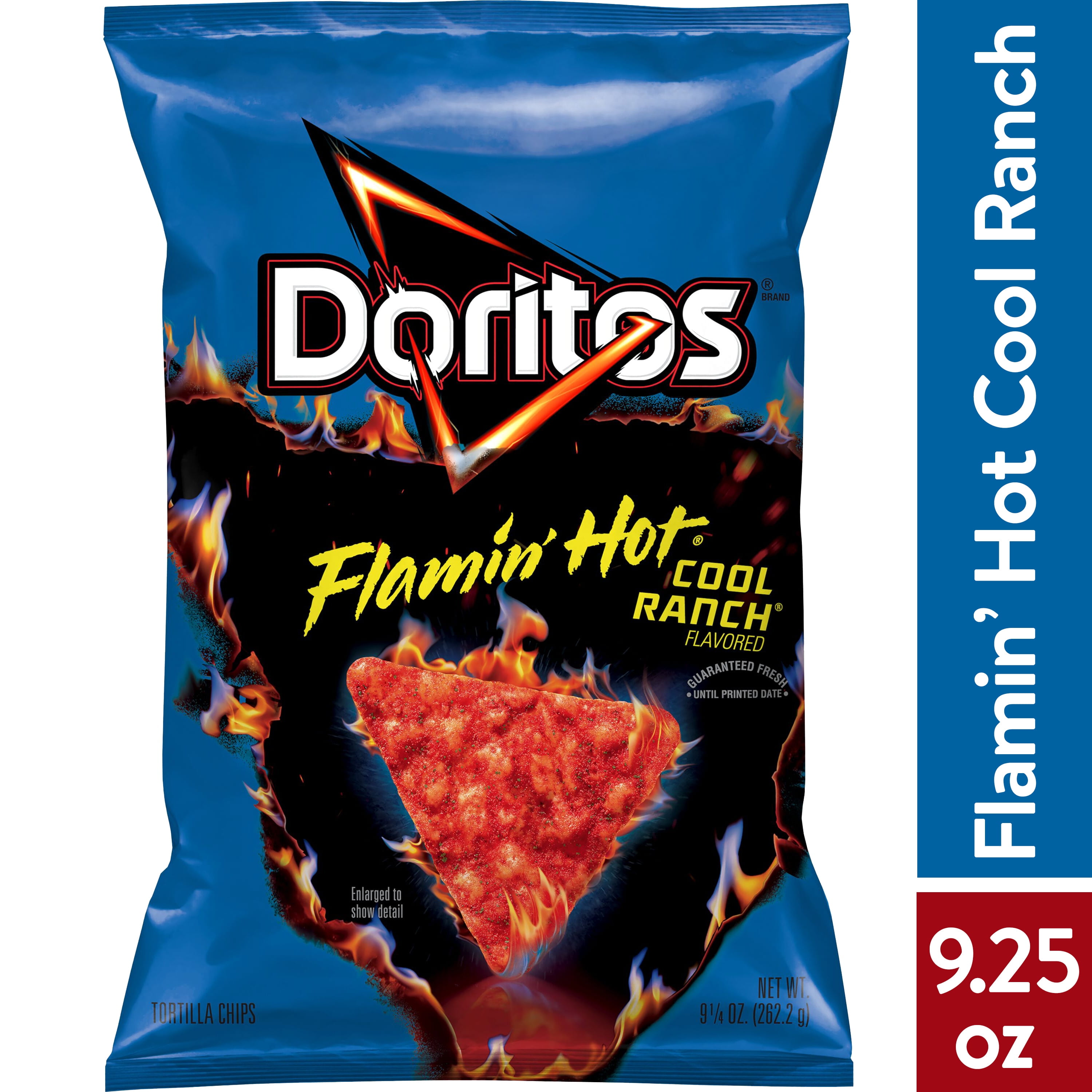 The DORITOS brand is all about boldness. If you're up to the challenge, grab a bag of DORITOS tortilla chips and get ready to make some memories you won't soon forget. It's a bold experience in snacking and beyond.
TODAY'S AMAZING FACT:
After actor Jimmy Stewart, who was born on May 20 in 1908, won an Academy Award for his work in The Philadelphia Story (1940), his father, hardware store owner Alex Stewart, blithely said that he heard his son had won "some kind of award" and invited him to keep it in the store in Indiana, Pennsylvania. The statue remained there for twenty-five years.
Speaking of statues, check out these products: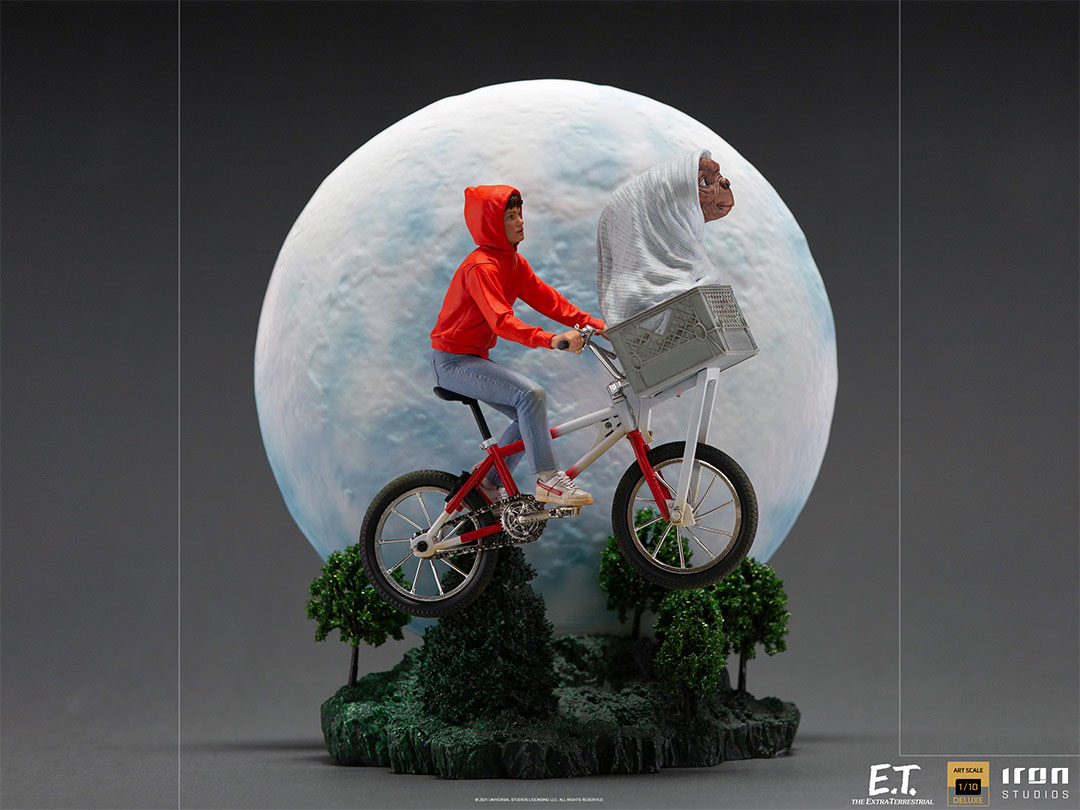 A boy carries in his bicycle basket, wrapped in a white sheet, an unusual friend, a small alien lost on Earth that is being pursued by government forces. In their flight to find their fellow men and return to his world, the two friends run towards a California forest, where the spacecraft that will rescue him must land. To escape a police blockade, the little alien uses its telekinetic abilities to levitate the bike, lifting them into the air and flying over the trees towards their destination. This anthological scene, which has the moon as a backdrop, was also used in the promotion of the film, becoming one of the best known and most striking images in cinema, even becoming the logo of Amblin Entertainment, Steven Spielberg's film producer, and now also proudly replicated with the statue "ET & Elliot - Art Scale 1:10 Deluxe - ET - Iron Studios"
First 4 Figures is proud to introduce their latest PVC collectible, All Might: Golden Age PVC Action Figure. This is the second statue to release in the My Hero Academia PVC AF lineup. Izuku Midoriya, the main character of My Hero Academia, idolised All Might during his youth and had all sorts of memorabilia in his room, one of which was an action figure of All Might in his Silver Age costume. This is where we took inspiration from for this collectible's concept. Just like young Midoriya's action figure in the anime, our All Might is in his Golden Age costume and also features adjustable articulated arms. The shading details throughout the figure is also very accurate to the source, adding even more definition to the figure. It stands atop a strong magnetized circular base with the My Hero Academia logo.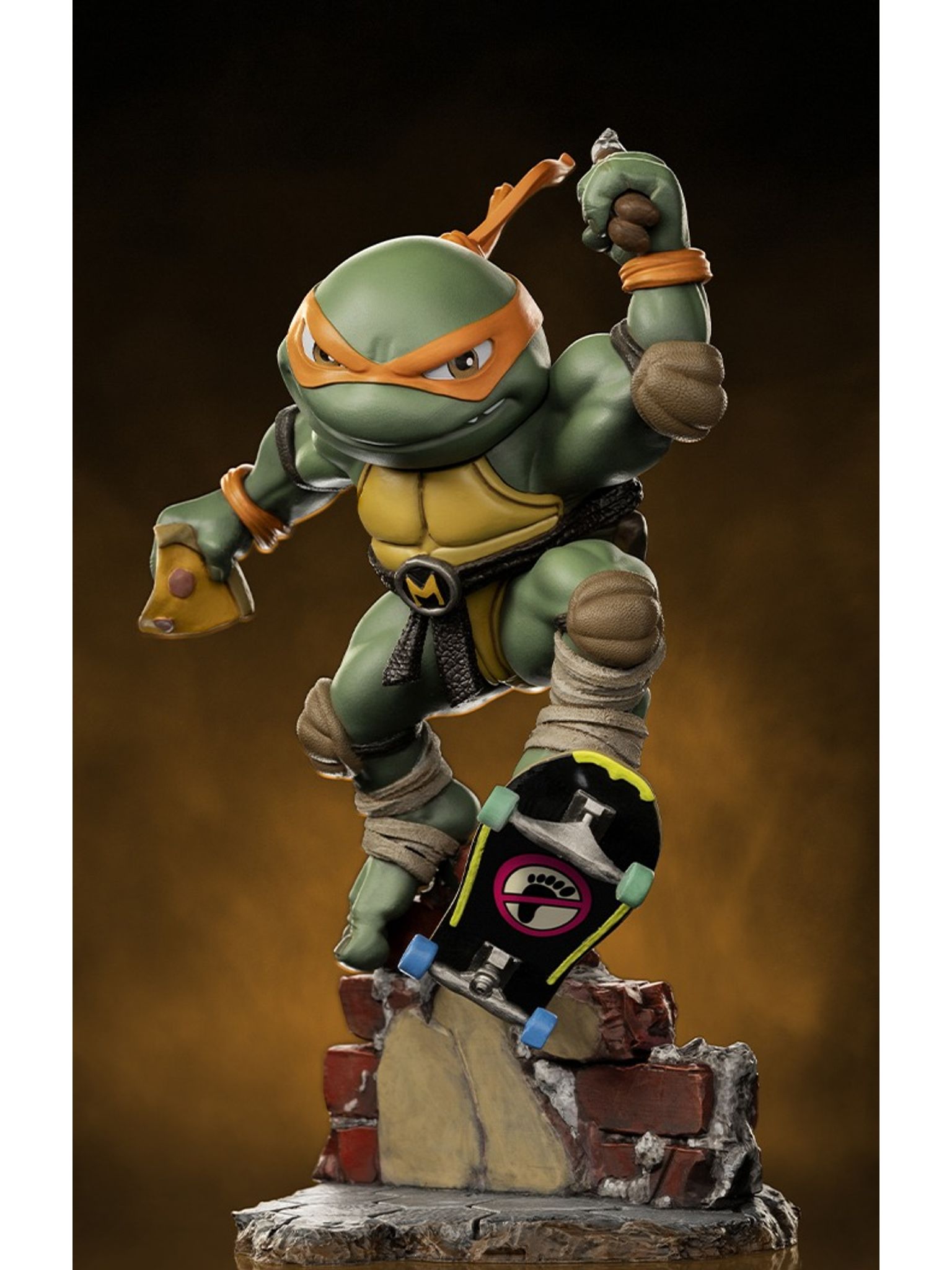 In New York City, four young brothers secretly fight against evil, facing bandits and even alien invaders. Created in the comics by Kevin Eastman and Peter Laird, Teenage Mutant Ninja Turtles, or TMNT as they're known, became a great success in the late 1980s, expanded to many media, and is revered until today by fans all over the globe, and now gains its first line of statues by Iron Studios. The heroes' group is made of four mutant turtles that, thanks to a viscous substance called Mutagen or Ooze, acquired human-like characteristics and were baptized by their sensei with the name of Italian Renaissance artists. Trained in the ninjutsu martial arts by their master, a rat called Splinter, they use a sewer network as their home and headquarters. Their greatest arch-enemy is the evil Shredder, leader of the criminal ninja group Foot Clan. Carrying a slice of pizza, his favorite food, in one of his hands, and one of his Nunchakus in the other, he jumps with his skateboard in a wall of bricks on the pedestal. Thus, Iron Studios present the statue "Michelangelo - TMNT – MiniCo", bringing the happiest and most playful member of the Ninja Turtles. Loyal and affectionate, Mike or Mikey as he`s called by his brothers, is the youngest of the group, known for his optimism, his jokes, and his love for skateboarding and pizza. Using an orange mask, his name comes from the Italian architect and poet Michelangelo Buonarroti. The four statues of Teenage Mutant Ninja Turtles from the stylized Toy Art MiniCo line by Iron Studios are already available for individual Pre-Order, and together they make a beautiful diorama set of the group in action, ready for combat. Revealed at the virtual event Inside Iron Studios Day, soon there'll be more "Cowabunga!" news coming from the TMNT universe by Iron Studios, check out their social media and YouTube channel.