Do you like reading fun facts?! Well, you're in luck because here we have decided to start posting them daily!
A wise man once said, "Learn something new every day." We might not know a lot about the world yet compared to how much is out there, but we always discover new things about it. What's useless info to some is, to others, cool, amazing fun facts that make the world a stimulating and awe-inspiring place. Are you one of those people who love collecting unexpected pieces of knowledge? If so, prepare to have your mind blown with these interesting fun facts that will amaze adults and kids alike.
Definition of fact:
noun
. something that actually exists; reality; truth:
Your fears have no basis in fact. something known to exist or to have happened: Space travel is now a fact. a truth known by actual experience or observation; something known to be true: Scientists gather facts about plant growth. Enjoy reading interesting facts?
You can see previously posted daily fun facts here
.
Follow me to save more money!
Don't forget to
follow me on Twitter
for daily deals and freebies. I am very limited on my posting on Facebook due to all their "violations" and such. I don't even like to post kitchen knives on there anymore! Whereas everything has been getting shared on Twitter. Of course, you are always welcome to still follow me on Facebook as well! So don't miss out on all the money-saving offers!
Plus, I share extremely limited-time offers on
my Telegrams channel
, so be sure to follow me there as it is free!
TODAY'S DID YOU KNOW...?
Ron Clements, co-director of Aladdin, confirmed the fan theory that the merchant at the beginning of the film is actually Genie. "[We] had that at the end of the movie, where he would reveal himself to be the Genie... [through] editing, we lost the reveal at the end. So that's an urban legend that actually is true."
Speaking of Aladdin, check out these products: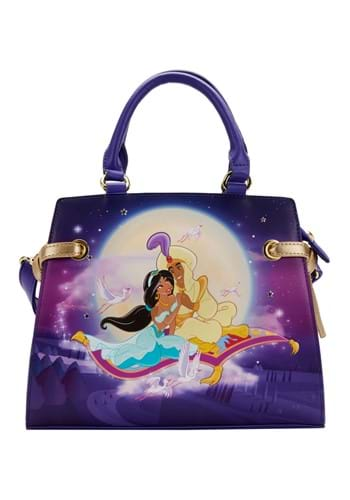 The best adventures are the kind that you can share with your loved one - the type that whisk you away just like a magical carpet. It doesn't matter if you're a princess or a "street rat" because you're together and having fun! This officially licensed Disney Aladdin 30th Anniversary Crossbody by Loungefly will hold all of your important belongings so that you can keep your hands free for holding on tight to an enchanted rug. The front is printed with a gorgeous image of Jasmine and Aladdin sharing a moonlit ride.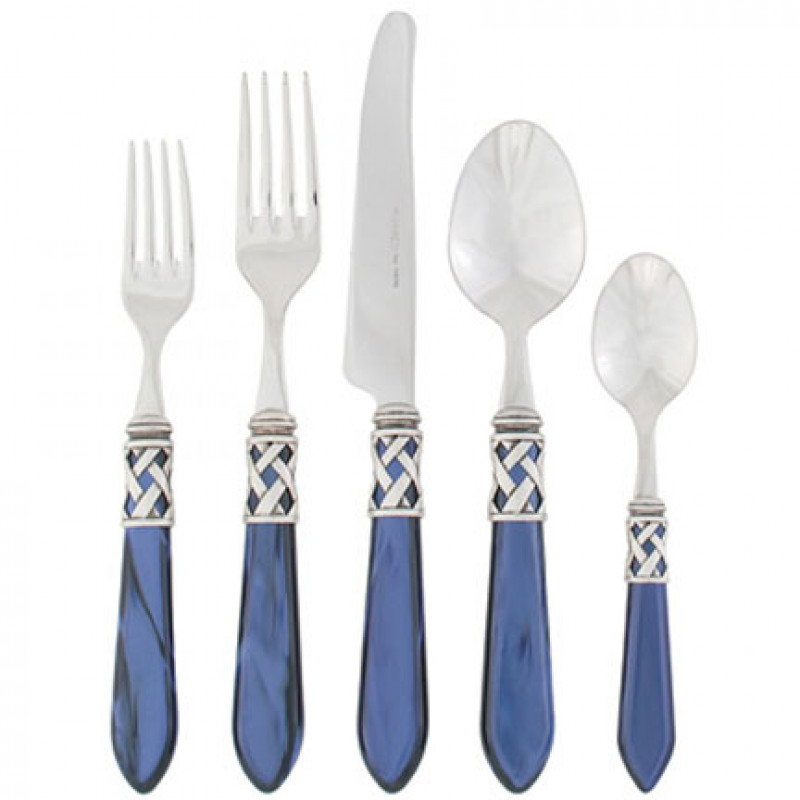 Our best-selling Aladdin flatware is just right for casual dining. Aladdin silverware is sold in a rainbow of colors that will look great on any table. With high-grade acrylic handles and 18/10 stainless steel, this cutlery is made to last. Five-piece setting includes place knife, place fork, place spoon, salad fork, and teaspoon.
You're going to love this wallet! Stylish and sleek this zip around wallet is made from premium vegan leather. It measures 7.5x4.5x1.0 Inches and features 2 billfolds, 6 card slots, 1 coin zipper, 1 windowed ID holder slot and a detachable wristlet strap for easy carrying. This wallet is spacious enough to carry large smartphones such as the iPhone 8 Plus, iPhone 11 Max. Galaxy Note 10 Plus and more! The gorgeous artwork is applied using the latest printing technology so it will hold up well over time. This product is Made in USA by Buckle-Down Inc. and Officially Licensed by Disney.
TODAY'S AMAZING FACT:
Grace Jones was born in the Spanish Town, Jamaica, on May 19. As for the year, 1948 is very popular on several websites, but Jones disagrees. "They say I'm a lot older than I actually am," she wrote in her 2015 autobiography, I'll Never Write My Memoirs. "In the press, on the internet, they add about four years to my actual age... I don't care at all. I like to keep the mystery."
Speaking of Jamaica, check out these products:
Discover the unique flavor and warmth of the Caribbean in KIMA's 100% authentic, pure Jamaica Blue Mountain coffee. Rich in history, aroma & flavor, Jamaica Blue Mountain coffee beans are widely regarded amongst the rarest in the world. With a mild climate ideal for growing world-class coffee, taste the natural majesty of the mist-shrouded mountains, where KIMA beans are grown at the perfect elevation. This beautiful cool blue mist reduces sunlight and slows down cherry maturation. This has a truly remarkable effect on the aroma and taste of the beans. The result is an authentic, exclusive coffee flavor like no other. The Jamaica Blue Mountain coffee legacy dates back as far as the 1700s. Today, KIMA melds this elusive, luxurious and delicious history into a soul-warming, nuanced and complex coffee with beautiful balance and no bitterness. With sweet, nutty overtones, sparkling floral notes and bright acidity, savor one of the most distinguished flavors with an aroma that embodies the lively spirit and impossibly rich culture of Jamaica.
This neck gaiter is a versatile accessory that can be used as a face covering, headband, bandana, wristband, and neck warmer. Upgrade your accessory game and find a matching face shield for each of your outfits.
Jamaica Blue Mountain Coffee Blend is recommended by coffee experts and is the only blend that is approved by the Jamaican Coffee Board. We combined 30% pure world-famous Jamaican Blue Mountain Coffee Beans with a careful selection of the finest mountain coffee from other countries to complement the unique character and create a mesmerizing profile of Jamaica Blue Mountain Blend Coffee.