Life hacking allows people to take more ownership of their lives. Before attempting to hack life, people shouldn't just set an end goal but should also ask themselves how they want to feel on a daily basis. If people aren't happy with what they are doing daily they won't succeed. Maybe all this life hackery is just another way the internet tries to hold your attention. Some life hacks might really be game-changers. Either way, it doesn't hurt to try, right?!
Definition of life hack
informal. : a usually simple and clever tip or technique for accomplishing some familiar task more easily and efficiently. "Life hacks," as they are known, are all about eliminating life's manifold frustrations in simple and deliciously clever ways.
Why are life hacks so popular?
Life Hacks are the best things that can happen to a person. Why wouldn't you like to do the same thing in a short and simple way? Like Bill Gates always said He would like to hire a lazy person rather than hard-working person because he will find an easy way to do the same. Life Hacks merely make the work easy with the same results. They are popular because they can improve the rest of your life.
Follow me to save more money!
Don't forget to
follow me on Twitter for daily deals
and freebies. I am very limited on my posting on Facebook due to all their
"violations"
and such. I don't even like to post kitchen knives on there anymore! Whereas
everything
has been getting shared on Twitter. Of course, you are always welcome to still
follow me on Facebook
as well! So don't miss out on all the money-saving offers!
TODAY'S LIFE HACK
If you ever find yourself trapped on thin ice and need to get back to safety, lie down on your stomach and crawl back in the direction you came from. The ice you already walked on is probably the strongest and crawling will spread your weight out.
Speaking of ice, check these out:
Made from ABS plastic material, sturdy and durable. Stainless steel picks for digging the ice. Whistle attached to call for help in emergency. Protective cover to prevent accidental injuries. Useful safety gear for ice fishing.
There's more to the mountains than skiing. The Cloud Cap keeps your feet warm and comfy as you trek the streets of your favorite snow-covered town. It comes fully equipped with Danner Dry and PrimaLoft insulation to keep feet dry and toasty as you run a few errands or grab a bite to eat. A Vibram Arctic Grip AT outsole keeps your footing secure on icy sidewalks.
Ice, ice, blunder, right? Whatever – it has a better ring to it. More realistic, too. Buck up for a blunder of a ride in the Men's Icy Blunder Ski Suit. Electric colors and convenient features line this one-of-a-kind ski suit guaranteed to make you stand out. Ski out? You get it.
TODAY'S GREEN HACK
Looking for some eco-friendly wrapping paper this holiday season? Try using Kraft Paper. It's made with 100 percent recycled content and reduces the need to harvest new trees.
Speaking of Kraft Paper, give these a try: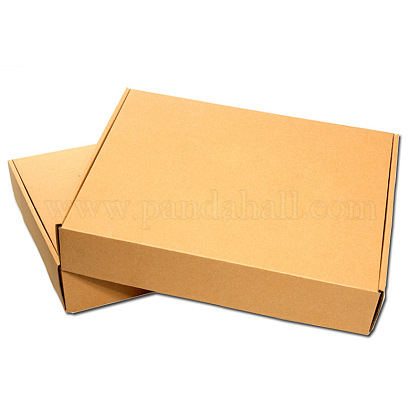 All-purpose paper is used for murals, collages, finger painting, table covers and craft projects. Recyclable paper offers a 50 lb. weight for durable, strong creations.