Life hacking allows people to take more ownership of their lives. Before attempting to hack life, people shouldn't just set an end goal but should also ask themselves how they want to feel on a daily basis. If people aren't happy with what they are doing daily they won't succeed. Maybe all this life hackery is just another way the internet tries to hold your attention. Some life hacks might really be game-changers. Either way, it doesn't hurt to try, right?!
Definition of life hack
informal. : a usually simple and clever tip or technique for accomplishing some familiar task more easily and efficiently. "Life hacks," as they are known, are all about eliminating life's manifold frustrations in simple and deliciously clever ways.
Why are life hacks so popular?
Life Hacks are the best things that can happen to a person. Why wouldn't you like to do the same thing in a short and simple way? Like Bill Gates always said He would like to hire a lazy person rather than hard-working person because he will find an easy way to do the same. Life Hacks merely make the work easy with the same results. They are popular because they can improve the rest of your life.
Follow me to save more money!
Don't forget to
follow me on Twitter for daily deals
and freebies. I am very limited on my posting on Facebook due to all their
"violations"
and such. I don't even like to post kitchen knives on there anymore! Whereas
everything
has been getting shared on Twitter. Of course, you are always welcome to still
follow me on Facebook
as well! So don't miss out on all the money-saving offers!
TODAY'S LIFE HACK
Tired of your swimming goggles always being dirty? Make them crystal clear by smearing a thin coat of toothpaste on the inside and then wiping it off.
Speaking of swim goggles, check these out:
New one-piece design offers an uninterrupted, 180° WIDE FIELD OF VISION and maximum comfort. The large soft silicone gasket sits on the outer orbital of the eye socket for the ultimate seal, providing a LEAK FREE AND COMFORTABLE FIT. Anti-fog and UV treated shatterproof PC lenses for a FOG FREE AND SAFE swimming experience. Easy but secured size adjustment with one click making it compatible for diffrent head sizes. The soft yet elastic material provides a secured wear when swimming but not stiffing at all.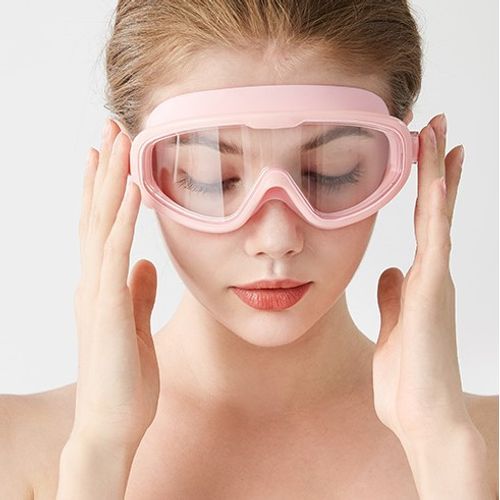 TODAY'S GREEN HACK
You can replace a roll of parchment paper with a single reusable silicone mat. If you're the kind of person who bakes often, this will eliminate a lot of waste per year.
Speaking of silicone baking mats, give these a try:
This silicone pastry mat comes with anti-microbial technology. It's designed to protect countertops while providing an essential platform for your baking adventures. The non-stick, food-grade silicone keeps the mat in place and is non-stick to effortlessly release your food when ready. The dough diameter outlines provide a helpful reference for you in sizing your creations, and the border is even complete with a ruler for more accurate measurements. The mat rolls easily and locks together with a built-in buckle. Come with a cute dough cutter.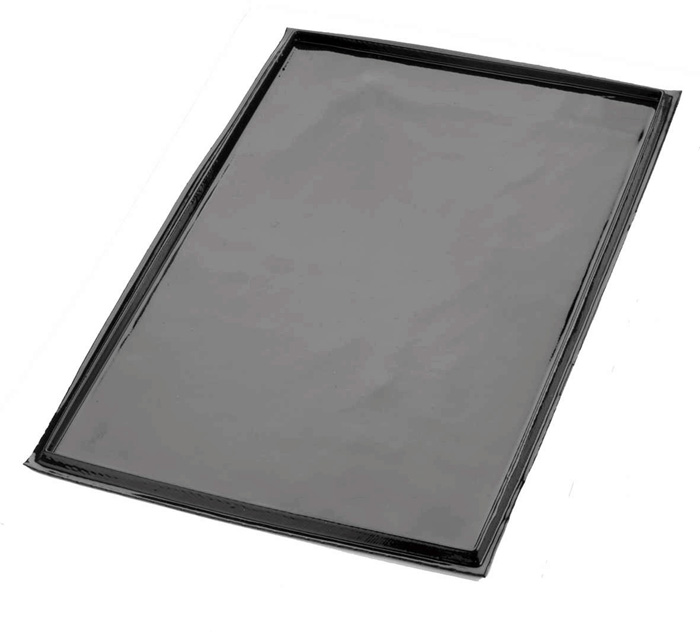 The applications of Flexipan Inspiration are similar to those of Silpat. Inner dimensions 21 inch x 14 inch. Mixes of sponge, creme brulee or fruit jelly can be spread or molded quickly and set in level layers. Every baked or frozen preparation will be even. With Flexipan Inspiration there are no wasted edges, especially with desserts set in frames. The raised outer edge of Flexipan Inspiration makes for uniform thickness during cooking, baking and freezing numerous different dishes. The finished product is easily unmolded from Flexipan Inspiration thanks to its easy release and flexibility.