Life hacking allows people to take more ownership of their lives. Before attempting to hack life, people shouldn't just set an end goal but should also ask themselves how they want to feel on a daily basis. If people aren't happy with what they are doing daily they won't succeed. Maybe all this life hackery is just another way the internet tries to hold your attention. Some life hacks might really be game-changers. Either way, it doesn't hurt to try, right?!
Definition of life hack
informal. : a usually simple and clever tip or technique for accomplishing some familiar task more easily and efficiently. "Life hacks," as they are known, are all about eliminating life's manifold frustrations in simple and deliciously clever ways.
Why are life hacks so popular?
Life Hacks are the best things that can happen to a person. Why wouldn't you like to do the same thing in a short and simple way? Like Bill Gates always said He would like to hire a lazy person rather than hard-working person because he will find an easy way to do the same. Life Hacks merely make the work easy with the same results. They are popular because they can improve the rest of your life.
Follow me to save more money!
Don't forget to
follow me on Twitter for daily deals
and freebies. I am very limited on my posting on Facebook due to all their
"violations"
and such. I don't even like to post kitchen knives on there anymore! Whereas
everything
has been getting shared on Twitter. Of course, you are always welcome to still
follow me on Facebook
as well! So don't miss out on all the money-saving offers!
TODAY'S LIFE HACK
Set your bedroom to be 60 degrees F to 67 degrees F. This is said to be a the best room temperature for a good night's sleep.
Speaking of sleep, give these a try:
This is a new and improved version of my previous Nusleep OTC mouthpiece. The SleepMD appliance, still utilizes the "dorsal wing" design that is frequently used in the mouthpieces produced by most dentists today. It is the only mouthpiece with this design available without a prescription. What makes this design so special is that it provides the adjustability needed to maintain proper jaw position without fixing the upper and lower units together. Maintaining the normal movements of the jaw such as yawning, swallowing or even talking is important to the health of the TMJ. This is why some mouthpieces can produce more issues with dental occlusion and jaw pain. SleepMD's lower mouthpiece holds the wings that project toward the upper teeth. The upper mouthpiece has the wheels that will interact with the posterior surface of the wings. As you fall asleep at night, your muscles become relaxed and the jaw slightly closes. It is this very moment that the interaction begins and the wings start to guide the lower jaw forward. In this position the tongue can no longer fall backward so snoring and airway obstruction resolve.
#2 Sleepon Go2sleep SE
The Go2sleep SE offers a fingertip option for those who prefer this over-the-ring style, it works with the same advanced software as Go2sleep. With the Go2sleep SE, you will have one more option. You can choose to wear our device on your fingertip which can improve the stability of your monitoring.
Better mornings begin with restful nights. Each pack contains 30 Dryft Sleep Strips for 30 restful nights and happy mornings. Dryft Sleep Strips are single-use strips placed over the mouth while sleeping to encourage nasal breathing. A small breathing vent does permit mouth-breathing as needed.
TODAY'S GREEN HACK
Clogged drain? Try using a natural remedy instead of the store-bought stuff full of harmful chemicals. Pour 1/2 cup baking soda and 1/2 cup vinegar down the drain. Cover it with a damp cloth for five minutes and then run hot water down it.
Speaking of drains, take a look at these:
1.5 GPM faucet aerator help to save much water, Solid brass structure ORB Oil Rubbed Bronze faucet make it long using. Made from high-quality thick tempered glass to prevent breakage, Scratch-resistant glass keeps a long-lasting beauty, Sink dimension: 21'' W x 6.3'' D, Bowl thickness: 0.5". This transparent glass sink puts on a trendy and exquisite outlook. Smooth and polished surface makes the sink always flawless and fresh. It's well fit for modern-style bathrooms.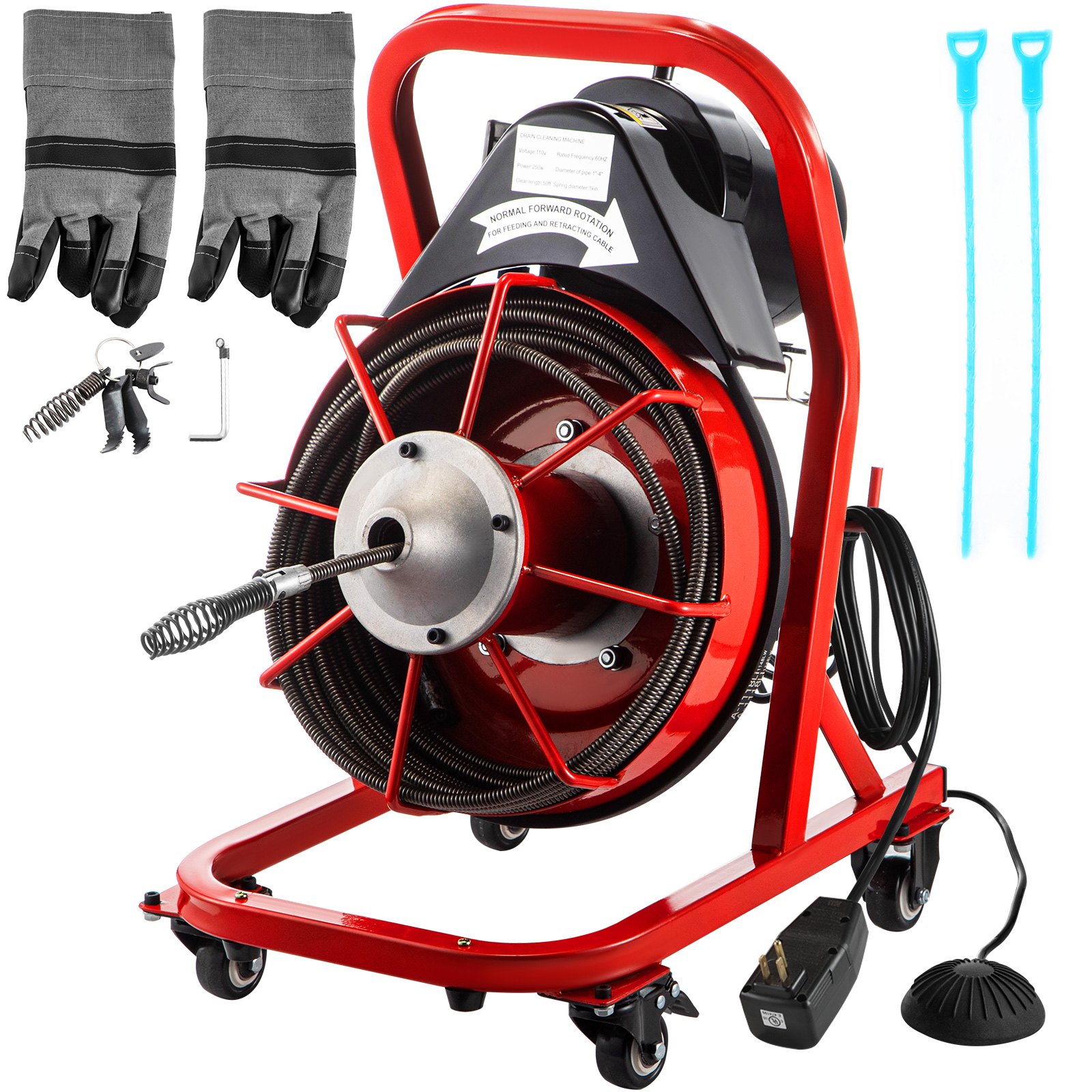 #3 VEVOR Electric Drain Auger, 75' x 3/8", 250W Drain Cleaner Machine
VEVOR is a leading brand that specializes in equipment and tools. Along with thousands of motivated employees, VEVOR is dedicated to providing our customers with tough equipment & tools at incredibly low prices. Today, VEVOR has occupied markets of more than 200 countries with 10 million plus global members. A specialized solution to the harshest drain cleaning jobs is the VEVOR Electric Drain Auger. This sewer snake machine provides a more powerful choice for homeowners to clear clogged objects than traditional snakes. It has a robust construction with air core cable. Including 4 shapes of cutters for different use. Suitable for main drains and sewer lines. The VEVOR Electric Drain Auger is a reliable and high-performance machine.