Life hacking allows people to take more ownership of their lives. Before attempting to hack life, people shouldn't just set an end goal but should also ask themselves how they want to feel on a daily basis. If people aren't happy with what they are doing daily they won't succeed. Maybe all this life hackery is just another way the internet tries to hold your attention. Some life hacks might really be game-changers. Either way, it doesn't hurt to try, right?!
Definition of life hack
informal. : a usually simple and clever tip or technique for accomplishing some familiar task more easily and efficiently. "Life hacks," as they are known, are all about eliminating life's manifold frustrations in simple and deliciously clever ways.
Why are life hacks so popular?
Life Hacks are the best things that can happen to a person. Why wouldn't you like to do the same thing in a short and simple way? Like Bill Gates always said He would like to hire a lazy person rather than hard-working person because he will find an easy way to do the same. Life Hacks merely make the work easy with the same results. They are popular because they can improve the rest of your life.
Follow me to save more money!
Don't forget to
follow me on Twitter for daily deals
and freebies. I am very limited on my posting on Facebook due to all their
"violations"
and such. I don't even like to post kitchen knives on there anymore! Whereas
everything
has been getting shared on Twitter. Of course, you are always welcome to still
follow me on Facebook
as well! So don't miss out on all the money-saving offers!
TODAY'S LIFE HACK
No ironing board? Throw your wrinkled clothes in the dryer for thirty minutes with a wet sock. This will get the wrinkles out almost as well as an iron.
Speaking of wrinkled clothes, give these a try:
The powerful 1500W steamer with a large 280ml water tank for Strong, steady steam gets wrinkles out quickly and easily. Suitable for a variety of fabrics including cotton, wool, polyester, plush, silk, fiber, nylon, velvet, and linen, etc. This travel iron is lightweight, mini-sized, easy to carry and pack.
Ironing's the worst. Want to look and feel your best without sacrificing precious time? Introducing your new secret weapon: Tom & Sheri's Iron in a Bottle, a plant-based wrinkle-releaser spray for clothing and home.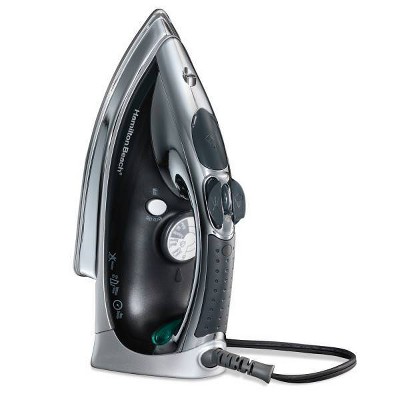 This Hamilton Beach Professional Iron with a heavy duty Stainless Steel soleplate will make your daily chores a breeze. With the 1500 watts of power and power steam performance you will love this Iron. Vertical steam and fine mist spray makes this perfect for drapes and smoothing clothes while on hangers. Add in the extra long cord, position sensitive auto shutoff, and self cleaning features, makes this the ideal iron.
TODAY'S GREEN HACK
Want to prolong the life of your herbs? Fill an ice cube tray with olive oil, drop in some herbs, and place it in the freezer. Now you can toss one of the cubes in the pot whenever you need it for cooking. An they'll last ten times longer!
Speaking of ice trays, check out one of these:
100% of sales from the Beehive double pack are donated to organizations that support the LGBQT movement. In addition, from now until the end of July get a 50% discount on the double pack–buy the double pack for half-price and share support. You can get creative with it, too. Use the fun pattern to create multi-colored ice or jello to show your support for the community!
Our 3 in 1 Bundle includes a stackable ice cube tray, ice bin and scoop. Freeze your ice and dump into ice bin for easy access.