Life hacking allows people to take more ownership of their lives. Before attempting to hack life, people shouldn't just set an end goal but should also ask themselves how they want to feel on a daily basis. If people aren't happy with what they are doing daily they won't succeed. Maybe all this life hackery is just another way the internet tries to hold your attention. Some life hacks might really be game-changers. Either way, it doesn't hurt to try, right?!
Definition of life hack
informal. : a usually simple and clever tip or technique for accomplishing some familiar task more easily and efficiently. "Life hacks," as they are known, are all about eliminating life's manifold frustrations in simple and deliciously clever ways.
Why are life hacks so popular?
Life Hacks are the best things that can happen to a person. Why wouldn't you like to do the same thing in a short and simple way? Like Bill Gates always said He would like to hire a lazy person rather than hard-working person because he will find an easy way to do the same. Life Hacks merely make the work easy with the same results. They are popular because they can improve the rest of your life.
Follow me to save more money!
Don't forget to
follow me on Twitter for daily deals
and freebies. I am very limited on my posting on Facebook due to all their
"violations"
and such. I don't even like to post kitchen knives on there anymore! Whereas
everything
has been getting shared on Twitter. Of course, you are always welcome to still
follow me on Facebook
as well! So don't miss out on all the money-saving offers!
TODAY'S LIFE HACK
The first thing you should learn to say in another country's native language is the names of any medical conditions you have.
Speaking of speaking a foreign language, try one of these translators:
Screen: 3.5 inch ONCELL
Networking method: Wifi
Microphone: dual microphone noise reduction
Horn: 1.4W AAC aluminum film high-fidelity speakers
Bottom scan (webcam): 120 frames + macro
Take a photo on the back (webcam): 500W+AF
Smart recording: Double microphone high-definition noise reduction decoding recording, recording can last 4 hours
Vocabulary: Contains English vocabulary for elementary school, junior high school, high school, university, IELTS, TOEFL, built-in 275W professional vocabulary to meet vocabulary needs at all stages
Favorites: Save scanned sentences, words, and translation data
Set up: WIFI, brightness, volume, system language, Bluetooth, standby time, automatic shutdown, version update, about this machine, reset, data clear, pen holding direction
E-dictionary: Offline Chinese Simplified, Chinese Traditional, English
Online 116 languages translation (Mandarin, English Kenya, Arabic (Egypt), Cantonese, English New Zealand, Afrikaans, English United States, English Nigeria, Catalan, English UK, English Philippines, Croatian, English Australia, English Singapore, Urdu (India), English India, English South Africa, Bengali (India), Japanese, English Tanzania, Gujarati, Korean, Spanish Argentina, Kannada, Thai, Spanish Bolivia, Malayalam, German, Spanish Chile, Marathi, French, Spanish Colombian, Telugu, Russian, Spanish Costa Rica, Vietnamese, Portuguese, Spanish Ecuador, Ukrainian, Portuguese Brazil, Spanish Salvador, Swahili (Kenya), Italian, Spanish American, Swahili, Spanish, Spanish Guatemala, Sundanese, Danish, Spanish Honduras, Slovenian, Dutch, Spanish Mexico, Nepalese, Greek, Spanish Nicaragua, Lithuanian, Swedish, Spanish Panama, Khmer, Hindi, Spanish Paraguay, Lao, Arabic, Spanish Peru, Latvian, Czech, Spanish Puerto Rico, Javanese, Finnish, Spanish Dominican Republic, Croatian, Hungarian, Spanish Uruguay, Icelandic, Polish, Spanish Venezuela, Georgian, Norwegian, Arabic Israel, Azerbaijani, Slovak, Arabic Jordan, Malay, Turkish, Arabic United Arab Emirates, Bengali, Catalan, Arabic (Bahrain), Amharic, Hebrew, Arabic (Algeria), Armenian, Romanian, Arabic (Iraq), Tamil (Singapore), Burmese, Arabic (Kuwait), Tamil (Sri Lanka), Sinhalese, Arabic (Morocco), Tamil (Malaysia), Tamil, Arabic (Tunisia), Persian (Iran), English Australia, Arabic (Oman), Serbian, English India, Arabic (State of Palestine), Bulgarian, English Ghana, Arabic (Qatar), Urdu (Pakistan), English Canadian, Arabic (Lebanon) )
Offline scanning and photo translation in 11 languages (Simplified Chinese, Traditional Chinese, English, Japanese, Korean, French, Spanish, Portuguese, Russian, German, Italian)
Offline document excerpts in 11 languages (Simplified Chinese, Traditional Chinese, English (US), Japanese, Korean, Russian, French, Spanish, Italian, etc. )
System language (12 kinds): Simplified Chinese, Traditional Chinese, English, Japanese, Korean, French, Spanish, Vietnamese, Russian, German, Italian, Thai
Translate in 0.3 seconds
The Dictionary Pen Scanner helps students with learning disabilities develop good reading habits and correct pronunciation. Vormor X5 Pro is an efficient learning tool to organize learning content into electronic notes, develop good study habits, and bring about steady improvement in grades. No matter who you are communicating with, this Voice Language Translator Device accurately identifies their language and translates it into yours instantly. Vormor X5 Pro, the next generation of intelligent devices that can speak with you and translate your favorite language into another – now at your fingertips!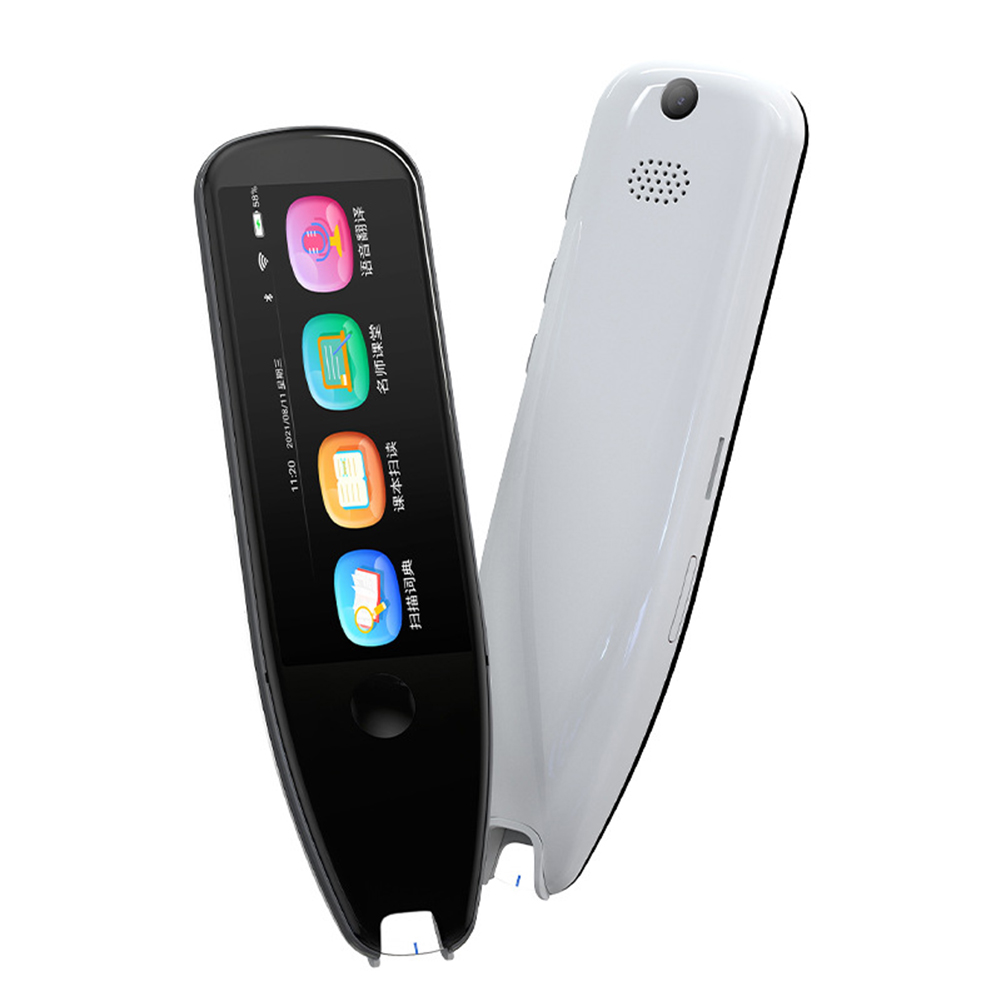 Ergonomic design, round appearance, comfortable grip, compact and portable. Support system upgrade and update, product functions and interactions are constantly iterated, convenient, fast and efficient. AI voice assistant function, your personal intelligent robot provides rich and practical intelligent voice services, such as weather, time, travel encyclopedia, etc., think what you think and understand what you need.
TODAY'S GREEN HACK
When you think of the word "recycled," don't just focus on the paper and plastic that you put in the recycling bin each week. Recycling goes far beyond this. Buying used technology like phone, gaming consoles, and computers is a huge part of the "cycle" process.
Speaking of recycled products, take a look at these:
Handcrafted by a co-op of talented female artisans in Nepal. Not only are the beautifully (non-toxic) dyed fibers digestible, but the texture of the fiber is excellent at keeping your pup's teeth clean making felt toys perfect for every type of biter and chewer.
Sharp notes of sweet spearmint topped of with pineapple, rum, and key lime. Candle glass color will vary.
Are you ready for a healthy dose of sustainable style? This black vegan leather cinch pouch clutch is an excellent way to get it. It is the perfect size to toss in a few essentials and head out to go shopping, and the chic look of the clutch is an effortless way to elevate the style of any ensemble. Plus, you can hold your head high knowing that it has been sustainably made from recycled plastic (that won't be heading to the ocean). The innovative material is both soft and luxurious to the touch and durable enough to last for years, just what you would expect from a high-quality leather handbag.