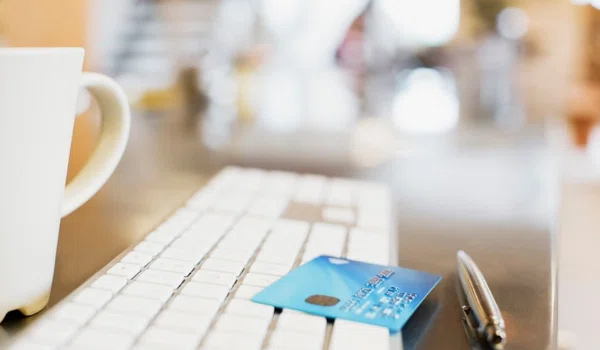 This post originally appeared on the Dealspotr blog. Dealspotr is the most accurate coupon site that pays you to save. I`m @ClosetSamples on Dealspotr, use my link to join today and earn 2,000 bonus points.
It's time to face the truth – shopping takes up a large chunk of the monthly budget. Therefore, it's essential to use every trick in the book to save money while purchasing household items. So today, we'll share with you top 10 ways to save money at Sears. But first, let's take a look at their brief history. Sears, Roebuck & Co., or simply
Sears
, is a department store where our grandparents used to shop. It was founded back in 1886 when Richard Sears started selling watches at the train station. Soon, he was so successful that, together with his friend, Alvah Curtis Roebuck, he decided to publish a mail-order catalog. Shortly after, they had several hundred of product pages for sale and became the biggest mail-order retailer in the U.S. In 1925, they opened their first retail store and quickly took over the retail market. Until 1989, Sears was the biggest retailer in the U.S., when suddenly everything changed. Due to crippling competition from
Walmart
and
Kmart
, their retail side of the business significantly decreased. As a result, in 2004, Kmart purchased Sears and formed Sears Holdings, which operates to this day.
How to Save Money at Sears
Despite their vivid past, today Sears offers a wide range of household hardware, home appliances, jewelry, apparel, sporting goods, automotive products, lawn and garden supplies, school, office and electronics supplies. They are focused on providing exceptional service to their customers, which includes offering cheaper prices, great discounts, coupons and variety of ways to help people save money while shopping. So without further ado, we present to you top 10 ways to save money at Sears.
1. Use Coupons and Sales
Every week Sears offers amazing sales, printable coupons and promotional codes. The easiest way to being up-to-date on their amazing offers is to subscribe to their newsletter. You'll receive emails containing their weekly deals, so make sure to check your emails at least once a week (even the spam folder). Alternatively, if you hate giving up your email address, you can simply follow their
Facebook page
where they also share the latest offers. In case you are new to couponing, check out our
ultimate couponing guide for beginners
. In addition to weekly coupons and promo codes, Sears often has up to 50% off sales on everyday items, both online and in-store. Therefore, it would be wise to check their website frequently to find something you need for 50% of the original price.
2. Get a Store Card
If you plan on shopping at Sears often, then we strongly suggest opening a Sears MasterCard to save even more money. Sears MasterCard cardholders receive benefits such as cash back points and 5%-20% off everyday sales. The points can be redeemed for merchandise, Sears gift cards, travel, etc.
3. Start Shopping Online
Today, it's more practical to shop from the comfort of your own home than to drive to the store, search for the item and wait in lines. Besides saving time and having a better variety of merchandise, you'll also save money due to multiple Sears promo codes such as $20 off $200+ orders or $5 off $50+ orders.
4. Look for Deal of the Day
Online shoppers should always be on a lookout for the "deal of the day" offers. These are special discounts on selected items that you can only find on
their website
. The discounts range anywhere from 50% up to 95%. The discounted items change every single day, so for today, for example, we have 90% discount for Jules Breting Men's Swiss Watch. So if you decide to purchase this watch today, you'll pay only 10% of its original price.
5. Use Your Mobile Phone
Sears offers special coupons only accessible via their smartphone app or mobile web pages. Therefore, you should either access their mobile web page or download the
Sears app
to view the newest coupons and weekly specials. In case you do not have a smartphone (which is highly unlikely), just sign up for their text alerts to receive weekly text messages containing special deals for in-store and online purchases.
6. Shop at Sears Outlet
The best way to save money at Sears is to shop at
Sears Outlet
which offers amazing 25%-70% discounts on appliances, electronics, furniture, tools, lawn and garden items, mattresses, and many other items that are scratched or dent. Therefore, if you can put up with a few dings or scratches, you can usually save hundreds of dollars by shopping at Sears Outlet. Sears Outlet also sells returned items that are often brand new – for example, the customer didn`t like the color or didn`t have enough space to fit the appliance. In addition to amazing discounts, you can also use coupon codes and vouchers to reduce the already discounted price. You'll be surprised to find name brand items like
Samsung
,
Whirlpool
and
Kenmore
.
7. Shop at Clearance Sections
People looking for the best bargains should always look at clearance sections, both at the local store and on their
website
. Clearance sections usually contain discontinued or last year's models, and there's no telling what you'll find there – well, except from the heavily discounted prices. In addition, make sure to negotiate your price with the manager, as they often have the power to reduce the price just a little bit more.
8. Use Gift Cards
Gift cards are an amazing, yet not so commonly used way to save money at Sears. They enable you to save up to 25% and you can use them to buy merchandise at Sears or Kmart. Please note that you should never pay the full price for gift cards, which you can find at a discounted price on
eBay
.
9. Wait for Black Friday
It's no surprise that Sears offers amazing Black Friday sales on everything for your family and friends. You can find a variety of Black Friday deals on anything from sporting goods and toys to home appliances and furniture.
10. Use DealSpotr
Well, we save the best for last.
Our website
has more coupons and promo codes than most websites combined. Therefore, simply type Sears into our search box at the top of the webpage and find amazing deals that will help you save a lot of money.
Takeaway Notes
Sears is still an amazing retailer that offers plenty of opportunities for its customers to shop with a smile on their face. By using coupons, sales, promo codes and gift cards you can save money at Sears. In addition, you should always look for "deal of the day", Clearance Sections and Sears Outlet where you'll find amazing items for incredibly cheap prices.