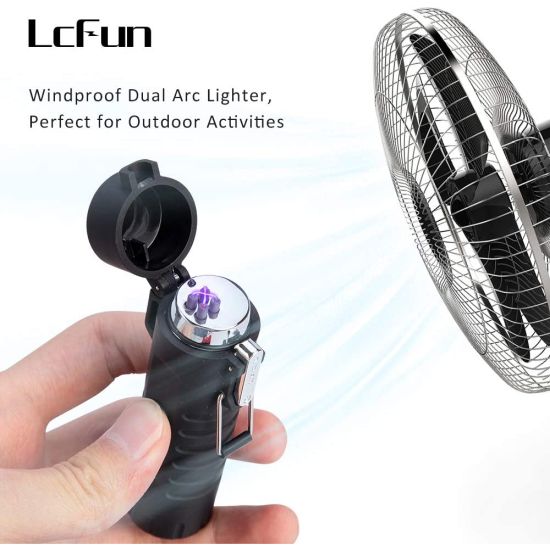 Check out this fun and handy find!
Waterproof Lighter: waterproof lighter,metal-ring sealed lighter cover and locking clasp, water does not seep inside, no fear of rain, this waterproof lighter is your best choice when you go camping, traveling or hiking, arc lighter waterproof.
Lighter With Flashlight: flashlight has three modes, low light, highlight, flash mode. windproof and flameless, USB rechargeable arc lighter. It is a perfect outdoor lighter, camping fire starter tool, emergency fire starter tool, and more.
Economic & Eco-Friendly: built-in rechargeable lithium battery, no gas or butane required, no more refilling, save you money, clean and convenient. About 2 hours full charged.
Safe & Durable: 7 seconds automatic power-off protection, short circuit protection, and leakage protection, windproof arc ignition, ABS+Zinc Alloy, more safe and durable lighter.
After-sale Service: 60-day guarantee, if you don't love your lighter or have any questions, please free to contact us, we are ready to help, we will provide a perfect solution.
TIP:
Check out these other
emergency supplies on sale
while you are here!