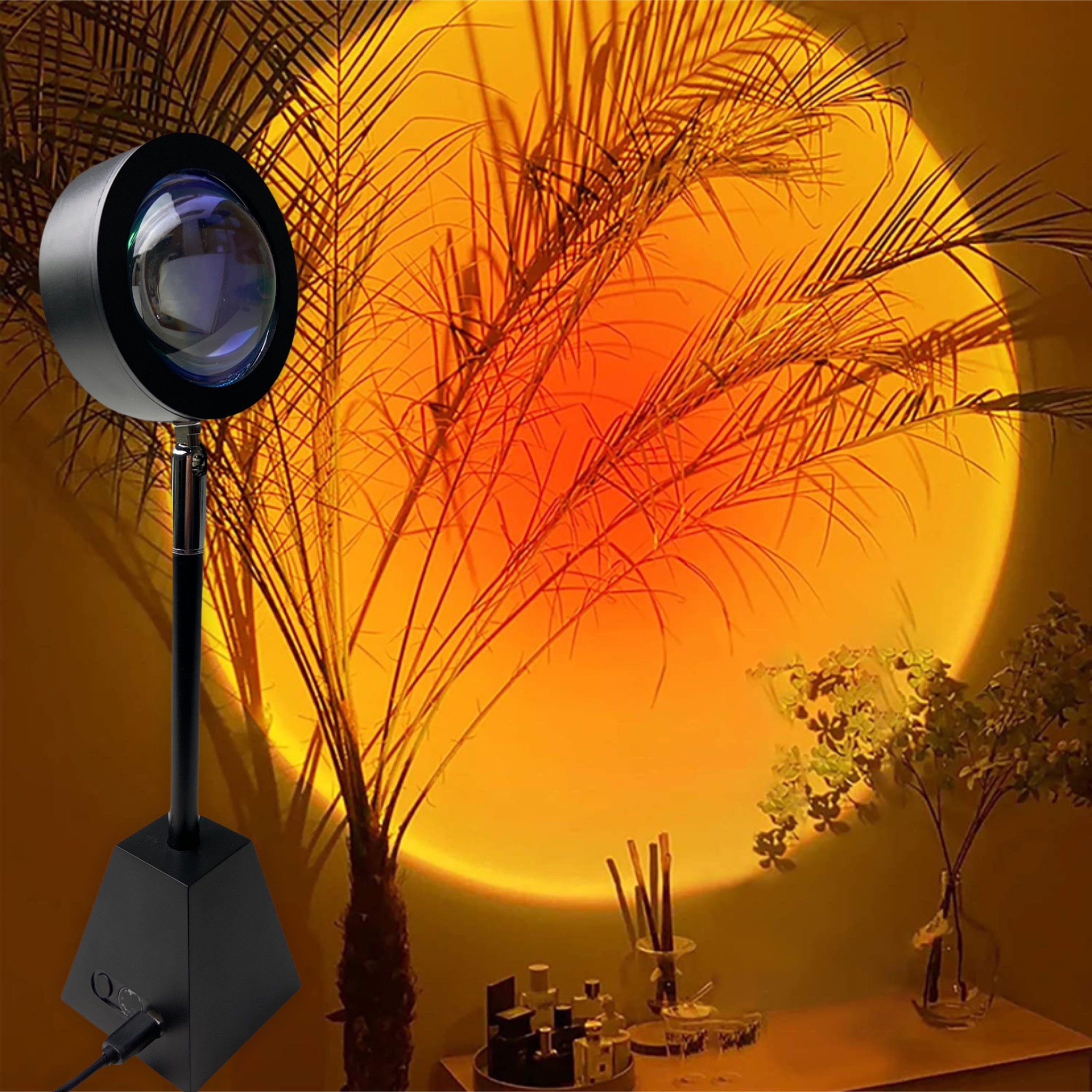 Very Unique Sunset Projector Lamp - Create a VERY cool sunset effect in your home. You can do all sorts of fun things with this unique lamp - Order 2 or more (makes a very unique gift!) and SHIPPING IS FREE!
These lamps are so fun!
Would you like to see the beautiful sunset at your home? Now our sunset/sun/rainbow projection lamp can provide a sunset scene, so you can see the beautiful sunset in your home, set the atmosphere. It emits lights that allow you to have a fascinating, real and natural-toned background for your photo shoots.
Specification:
Name: Sunset Lamp and Projector
Material: Iron base + Cast Aluminum head
Color: 4 Filters (6 Colors)
Length: 20''
Lamp bead type: LED chip
Power Supply: Usb 5V-1A
Certification: CE
Weight: 0.66lb
Visual Experience
Relieve tension and stress for deep sleep when you turn on the Sunset Lamp. This will provide you a good sleeping experience.
Ease of Use
The farther your distance, the greater the projection of the sunset. The sun light can reflect on the wall or ceiling. The sun light casts amazing colorful circular lights on the wall, ceiling, and floor.
Multifunctional
6 colors can be obtained by changing the filters. With its 360-degree rotating head, it can produce different lights from different angles to bring different effects to your room, and its size and shape can be adjusted.
Great Photo Experience
Take the best photos. Optimize shadow with soft sun light effect.
Optical Glass Lens
With its optical glass lens, it satisfies your visual experience and does not tire your eyes.
Atmosphere Suitable for Whole House Environment
Sunset Lamp adapts to the environment by using the functionality of the product in the bedroom / children's room / living room of your home