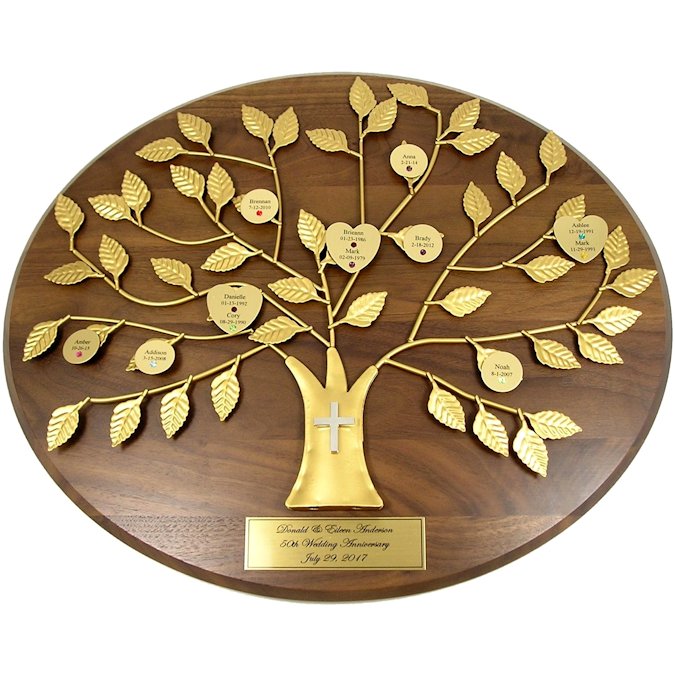 Looking for a unique gift idea? Check this out!
The Christian
Personalized Family Tree
mounted on a 14" by 17" oval walnut plaque. Included is a 1.25" x 4.25" plate with the family surname, date, and title of the occasion engraved. A magnetic silver cross is also on the trunk of the tree. An optional cross with a heart-shaped blue ray of light background is also available. Your family members' sparkling birthstones are set underneath their names and birth dates which are engraved on magnetic discs and hearts in golden bronze or silver. Couples will be together on the slightly larger hearts, and the grandchildren will be on the discs. Don't forget you may add your ancestors to the tree as well. What is great about this tree is because we use individual magnetic discs for each family member/couple, you get to arrange the tree just how you want it. Plus, additions and corrections to the personalized family tree can be done in just a day and without the hassle of sending back the whole tree! Now how's that for great convenience?
Most engraved family trees are completed within 2 days.