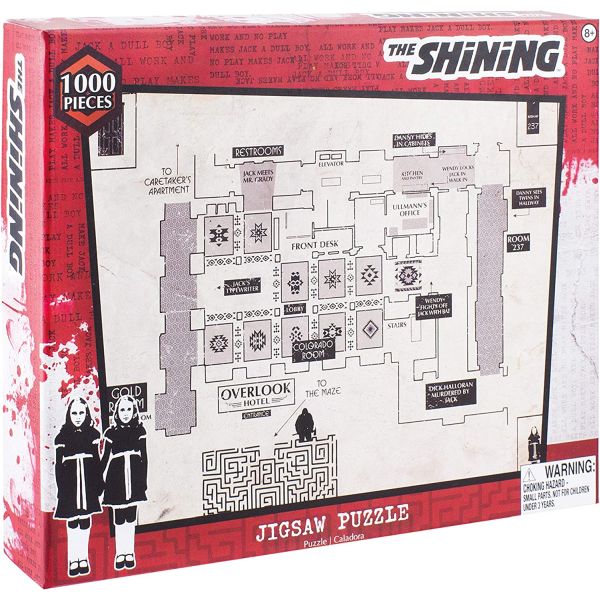 Here's another puzzle to add to your collection!
HERE'S JOHNNY: Relive the horror of Jack's insanity and the haunted hotel where he terrorized his family with this Overlook Hotel blueprint puzzle that pays homage to the novel by Stephen King
1000 PIECE PUZZLE: This challenging jigsaw puzzle was carefully produced to ensure there is low puzzle dust, interesting pictures and scenes, and easy to handle pieces with colourful, vibrant inks
FUN INDOOR ACTIVITIES: Building a puzzle is a great way to enrich your free time either alone or with family and friends, and doing jigsaws can help reduce stress and can be both meditative and satisfying. Enjoy an evening at home, build it on movie nights, or give one to a friend
FUN GIFTS FOR FUN PEOPLE: For those looking for cool stuff and all things geek, crazy, and unique, we are proud to create top selling toys, mugs, collectibles, and presents that make people smile
BONUS:
Check out these other
puzzles on sale
while you are here and save some money!
Did you find this post helpful? If so, it would be great if you could show some support by following

Closet of Free Samples on TikTok

(as well as my other social media accounts @closetsamples) and by checking out

my Etsy shop

! As a small creator, all your support makes a difference! Even a simple share of this post to your friends helps! Thanks so much!