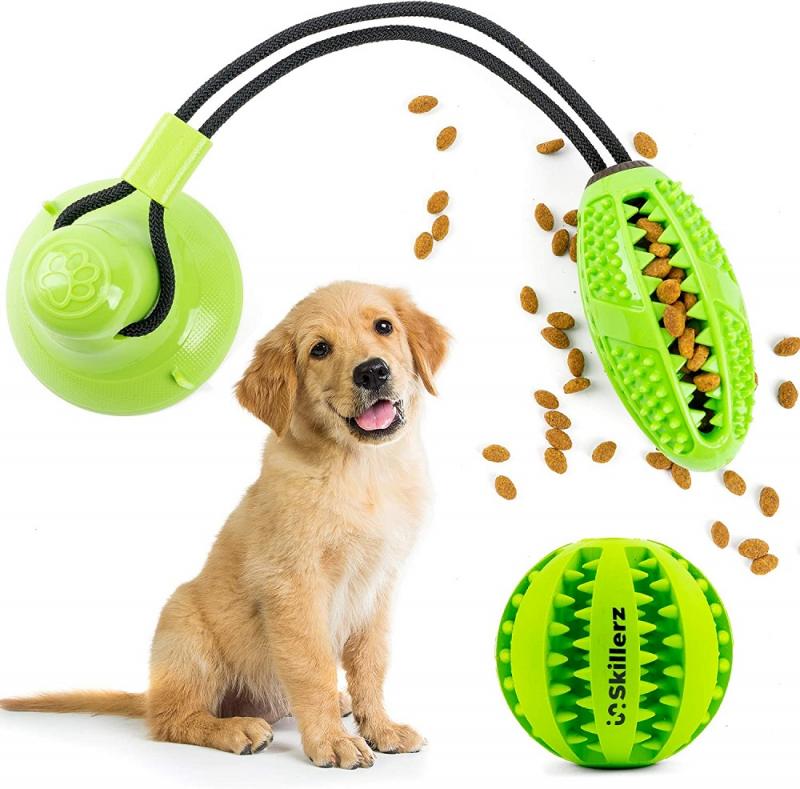 This is a fun toy for your pup and it's on sale!
Keep your dog active and happy with this suction cup chew ball. The act of biting down on something, pulling, and tugging at it is just a healthy display of the dog's nature. The unique design of the chew toys makes them the perfect indoor pet toy. Ideal for dental hygiene and pet bite, it features a strong and durable rubber ball that helps your dog teeth stay clean and relieves the pressure which in turn reduces destructive behavior. Unique four toys-in-one design. Perfect indoor pet toy. Encourages pets to stay active and happy. Made from high quality, risk-free and durable materials.
BONUS:
Check out these other
deals for dogs
currently available while you are here and save some money!
TONS of Limited-Time EXCLUSIVE deals have been posted to my Telegram channel! These deals include limited-time offers, coupon codes, and Amazon deals! It's FREE to join so you don't miss out! 👉 Sign up here!
═════════════════════════════════
PROMOTE YOUR BRAND WITH US!
═════════════════════════════════
Want to showcase your product to the Closet of Free Samples audience? Then check out my available advertising options and email me at

This email address is being protected from spambots. You need JavaScript enabled to view it.

to discuss!
═════════════════════════════════
FOLLOW CFS ON SOCIAL MEDIA
═════════════════════════════════