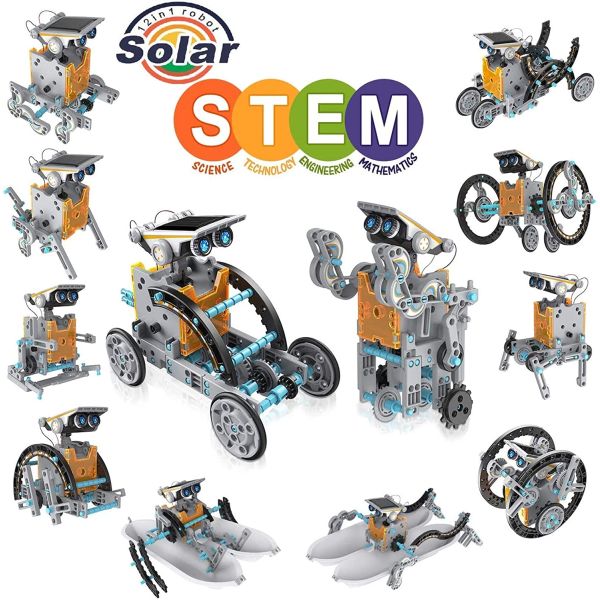 This is perfect for learning and fun!
12-in-1 Solar Robot Kit: This solar robot kit could be built into 12 different shapes of robots. It is composed of 190 pcs, including moving and connecting parts like gears, plates, tires, and shafts. Kids can easily disassemble them after the building each robot.
Clear Instructions: Kids could complete the building by following the instruction manual step by step. We recommend parents and kids work together to finish the first robot building while enjoying the process of family collaboration.
Solar Powered Eco-friendly Toys: Excellent STEM robot for the next generation to begin to understand solar power. It can crawl, roll and float under direct sunlight which allows children to understand the environmental concept of green technologies and renewable resources.
Educational Gift for Ages 7-12: By assembling and building different solar robots from simple level to complex, this STEM toy not only develops the mechanical skills of your little engineers but inspires their imagination and creativity. It is a great educational gift for children.