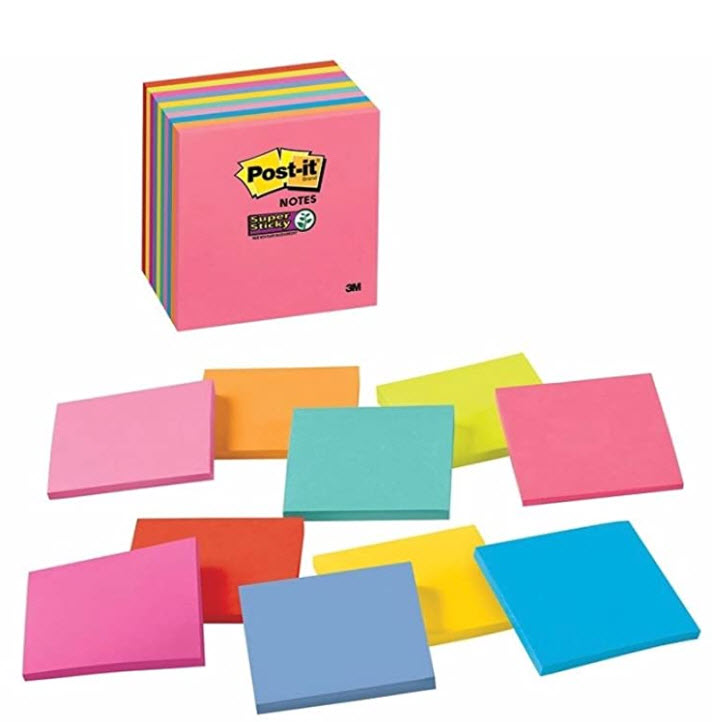 Don't miss out on this deal. Perfect for back to school!
This item has an unlimited $3.89 ship cost. This means you can order up to 24 and shipping is still only $3.89. If we did "free shipping" we would simply have to charge $3.89 more per pack, which would suck when you order more than one. Make sense? Good! :)
10-Count Packs of 45 Sheets per Pad Packages for a total of 450 3" x 3" Sheets
Hold stronger longer, yet remove cleanly.
Unique super-sticky adhesive sticks to most surfaces.
Great for jotting down reminders, messages or quick notes.