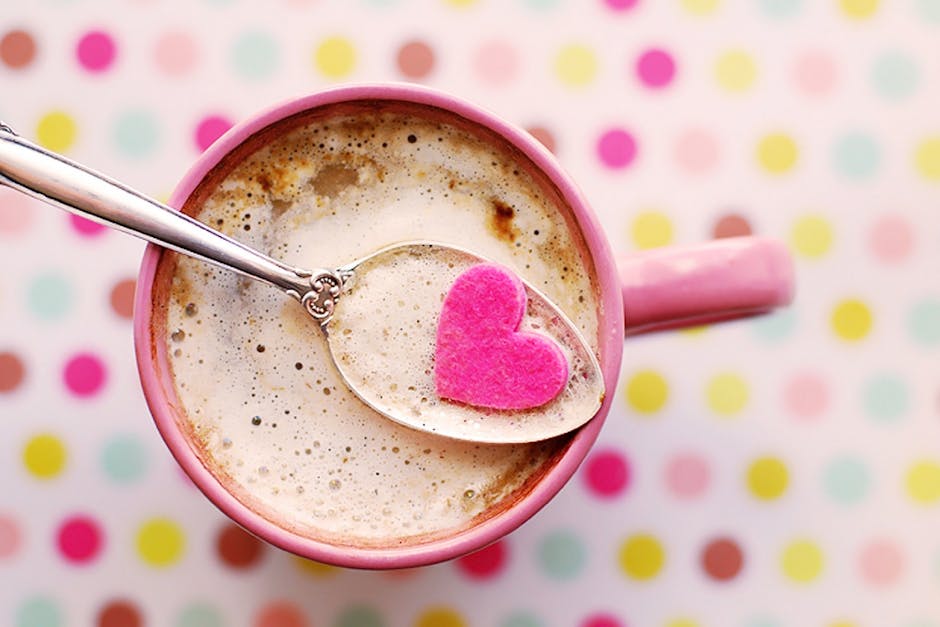 Valentine's Day, wedding proposals, and everything LOVE will be here before we know it. Future Memories has outstanding personalized gifts for Her, for Him, for Them. Feature one or more of these products in a post and earn while you help your visitors find the perfect gift!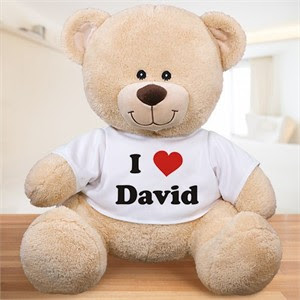 The
Personalized "I Love You Teddy Bear"
is a unique gift they'll always cherish. Show your special someone how much you love them with this teddy. His t-shirt can be personalized with any name. Choose between differing sizes of teddy bear (for an additional cost) to show your sweetie just how big your love is. This light brown teddy has sewn eyes and is made to be hugged! It's the perfect Valentine's day gift. Availability: The Personalized "I Love You" Teddy Bear ships in approximately 2-3 business days, plus transit time. Note: Personalized items are not returnable.
This
Personalized Pillow
is a great gift for couples. Personalized home décor in general makes for a great wedding present, but personalized pillows in particular are the best wedding presents you can give to any newlyweds! This custom pillow has a fabric cover that is easily removed using the zipper. The words "Always kiss me good night" are displayed on this personalized throw pillow. Personalize the line underneath this phrase using up to twenty characters of your choosing! Availability: This Personalized Pillow ships in approximately 3-4 business days.
With our
Personalized Heart Mugs
, you'll want your morning coffee routine to last all day! Crafted of durable ceramic stoneware, these coffee confidants feature a one-of-a-kind his and her design, with heart shaped handles and puzzle piece fit. Best of all, our adorable personalized heart mugs come custom printed with his and her script first name (max 12 characters per name). Dishwasher and microwave safe, these mugs each hold up to 10oz. of fluid. Note: To ensure that mugs will be engraved correctly, enter the female name first and male second. Availability: These Personalized Heart Mugs take approximately 5 to 10 business days to leave the warehouse plus transit time. This item does not ship to PO Boxes or APO addresses. Please note: This item is not returnable.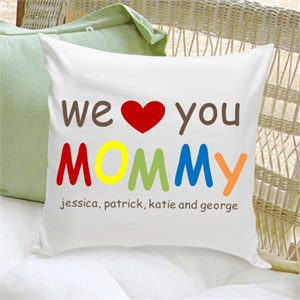 This
We Love You Mommy Personalized Pillow
is an amazing choice in the category of personalized gifts for mom! Whether you are looking for personalized mothers day gifts or for birthday gifts for mom, this customized pillow is a great for mom or for any occasion! The message "we heart you mommy" will be accompanied by one line of forty characters that you choose. The fabric cover of this decorative pillow can be taken off using the zipper so it can be easily cleaned. This personalized throw pillow is the best mothers day gift you could give her and one that she'll always remember! Availability: This Personalized Pillow ships in approximately 2-3 business days.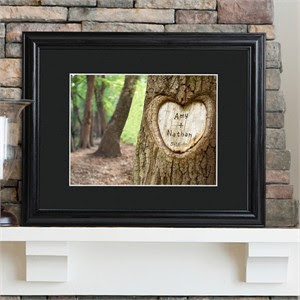 This Personalized Tree of Love Print with Wood Frame will immortalize your love amongst the beauty of nature! A truly poetic scene, this personalized photo leads you and your partner through a romantic forest where a lovely heart os carved into a single sturdy tree. Laying eyes on this tender sight, you smile widely to discover your names carefully engraved inside the heart with your special date below. For a memory that will last as long as your love, this tree of love print makes a wonderful engagement gift, wedding gift, or even a landmark anniversary gift. Fully personalize two names of up to 10 characters per name and the date of that special occasion in MM/DD/YYYY format on a heart-warming 13 3/4" x 11 3/4" image. Including a custom black, beveled 23" x 19" wood frame with 3" mat and protective glass front, this personalized gift is as unique and special as your love. Availability: This Personalized Tree of Love Frame takes approximately 3-4 business days to leave the warehouse plus transit time.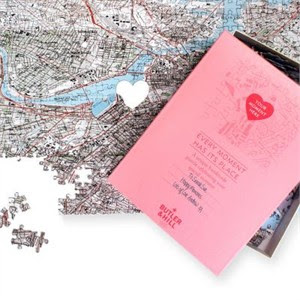 This
We First Met Here Personalized Jigsaw Puzzle
is the perfect gift for your significant other on Valentines Day, your anniversary or their birthday! Show your partner how much you love them with this special and romantic gift. Put your relationship to the test and see how well you work together to solve this 400 piece puzzle that has a mapped radius of 6 miles (east to west ) by 4 miles (north to south). Solving the puzzle will be worth it once you uncover the secret message in the puzzle where the pieces fit to read "I Love You." The supplied address, the place where you two met, will be in the center of the map with a heart as the center puzzle piece! The completed personalized puzzle is 12 1/4 x 18 1/2 inches. Each jigsaw is individually crafted with 1.5 mm Millboard for a thoroughly detailed high quality map that features roads, notable infrastructures and even contour lines. The puzzle arrives in an attractive box with a blank space on the lid to write a personal message on. Please Note: US Addresses only. Availability: This We First Met Here Jigsaw Puzzle is made to order and takes approximately 2-3 weeks to leave the warehouse plus transit time. Please Note: This item ships GROUND only.