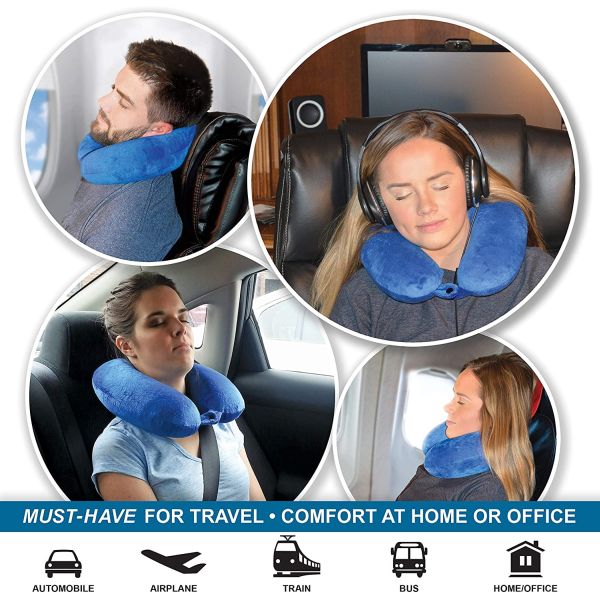 If you travel often, don't miss out on this deal!
ULTIMATE IN COMFORT, SUPER SOFT, CONFORMS TO YOUR NECK,. Our special blend of memory foam is the perfect combination of softness and firmness for perfect head and neck support.
LIGHTWEIGHT and COMPACT DON'T WORRY ABOUT PILLOW TAKING UP VALUABLE SPACE IN YOUR CARRY-ON BAG. Our easy, heavy duty snap-on loop attaches to backpacks, luggage, purses, bags, or just about anything you might carry on
PROMOTES PROPER HEAD AND NECK ALIGNMENT FOR RESTFUL SLEEP ON THOSE LONG TRIPS. LESS NECK STRAIN, Great for traveling on planes, trains, buses, in your automobile, lying in your bed, couch, camper or on the beach while reading a book, and many other uses.
EASY REMOVEABLE WASHABLE ZIPPERED COVER. Machine Washable, VELVETY SOFT, zippered cover comes off super easy and allows you to wash it after every trip.
TIP:
Check out these other
travel deals
while you are here and save some money!