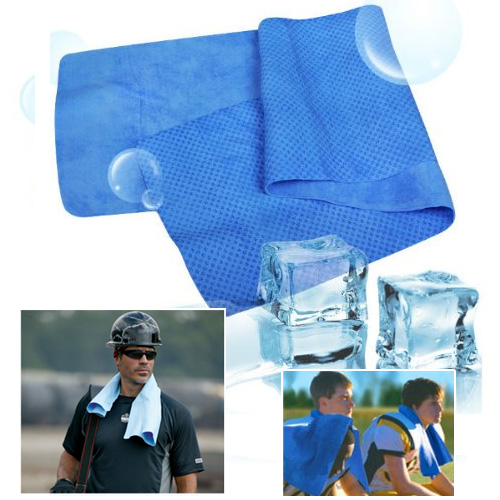 Stay cool this summer with these towels! They actually work pretty well! I had some for our family to use while we were without electricity after
Hurricane Ida
.
Grab this
Instant Cooling Towel
for only $4.99 on sale. That's a
58% discount
off the regular price of $12.00!
When you're working out hard, it's easy to get overheated. Even after drinking a bottle of cold water, you're still feeling hot. You need a way to cool down quickly! For instant relief, grab one of these Absorbing & Cooling Towels! These all-natural cooling towels instantly lower body temperatures up to 20 degrees without requiring refrigeration. To activate, soak the towel in cool water for about 1 minute, then wring it and shake out the excess moisture. The highly absorbent fibers will deliver a cooling sensation that lasts up to 2 hours.
Product Features:
Towel measures 33" x 6.5"
Drops temperatures up to 20 degrees
Stays cool for up to 2 hours
Highly absorbent fibers
Reusable
No refrigeration or cryogenic stasis necessary
Available in Blue
Packaging may vary