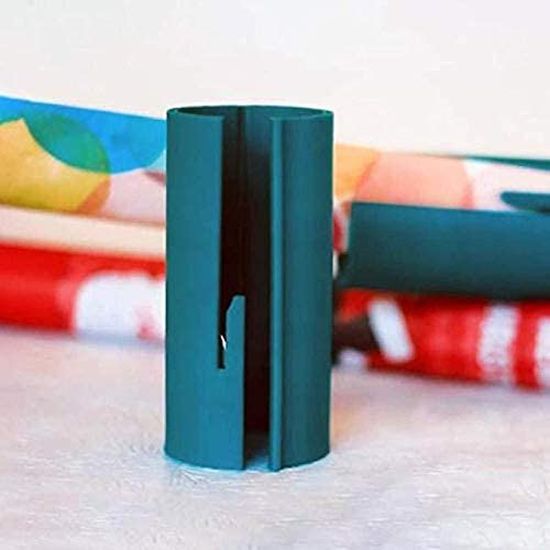 Grab one of these now to make your holiday wrapping a bit easier!
Using the Wrapping Paper Cutter is an easy, fun and safe way for cutting wrapping paper.
It is Flexible so it can be used on any standard size roll of wrapping paper. Other brands with mini and small in their name will only work on smaller size rolls. Size = 4" x 2 1/4"
The cutting angle is Perfect for making straight, clean cuts while keeping you safe from the blade.
How to use:
1. Slide the cutting tool over the wrapping paper.
2. Pull the paper through the large slot.
3. Slide the cutting tool to the end of the roll.
4. Insert the smaller slot into the blade.
5. Hold onto the paper side you are cutting into with one hand, while you push the cutter.