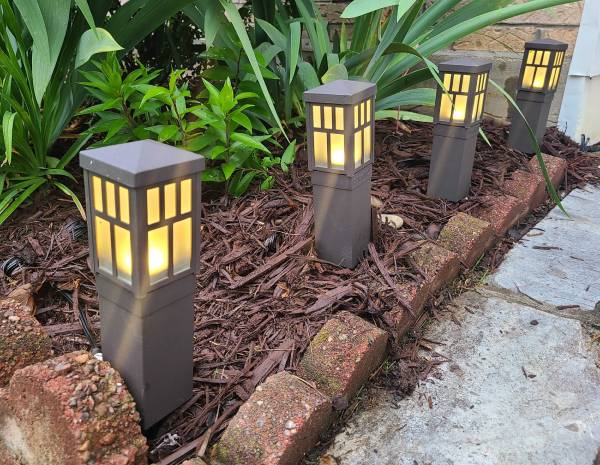 Take advantage of this huge price drop and get your yard looking nice!
Lights can be spaced up to 5 feet apart.
The Duracell Outdoor Low Voltage LED Path Light Kit brings your landscape lighting to life. Now with the new Plug-N-Go connectors and transformer, your low voltage lighting setup and installation are made easy. We've simplified our lighting products so you can immediately start enjoying your evenings outdoor. The lights are made with a durable metal body and designed to be weather and rust-resistant so they stay looking great year-round. Select your desired color temperature, brightness level, housing style, lens design, and color finish to complete your outdoor lighting experience. Take your lighting experience to the next level by combining our low voltage lighting products to create a multi-dimensional lighting experience.
4 Pack of Lights & Transformer Or 2 Pack of Lights
Aluminum construction with textured oil-rubbed bronze finish
Glass lens
With the new Plug-N-Go connectors and transformer
LED delivers warm white 3000K light, with 100-Lumens light output
Powered by a low-voltage transformer for long-lasting lighting
Weather-resistant for durability