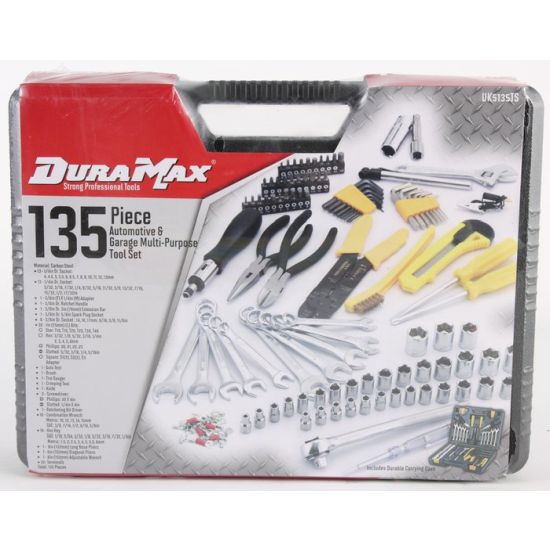 Dura Max 135-Piece Tool Set With Case - Drop Forged With Heat-Treatment Carbon Steel Material & Chrome-Plated to Resist Rust And Corrosion! - Folks, this is a VERY good deal. Tool prices are going up and up, so if you need these or think these would be a good gift for someone, jump on it! - Limit 3 per customer
Don't miss out on this set if you need some new tools!
Dura Max tools are researched and tested to withstand predetermined tolerance and capacities for the everyday Do-it-Yourself (DIY) mechanic. Dura Max tools are also quality control tested to eliminate defects from craftsmanship and material flaws.
Includes:
Drop Forged With Heat-Treatment Carbon Steel Material
Chrome-Plated to Resist Rust And Corrosion