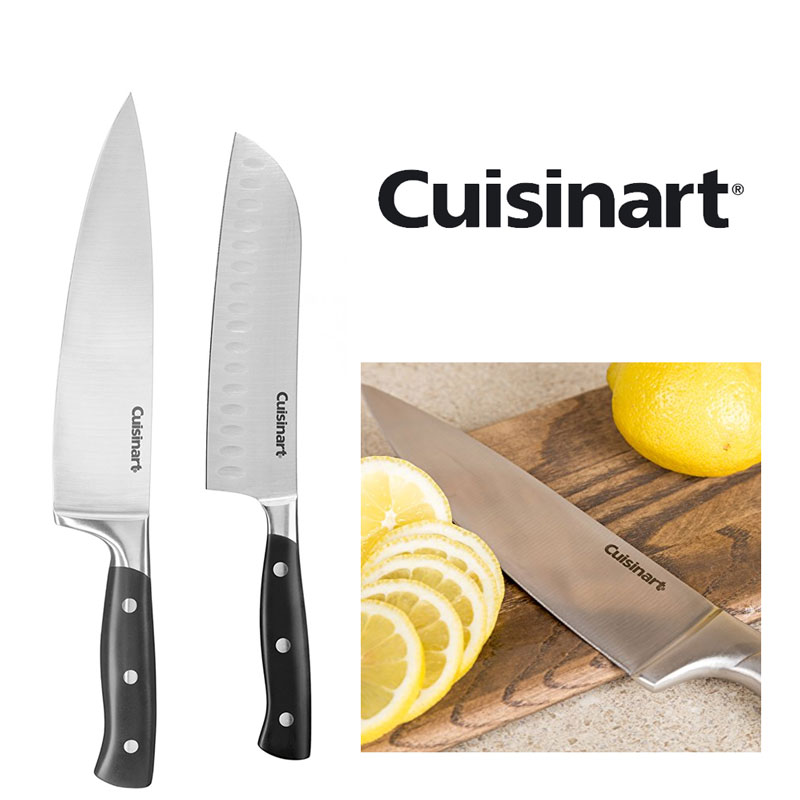 Nothing makes meal prep go smoother (and actually enjoyable) than a high quality, razor sharp knife like these from Cuisinart! The Cuisinart Classic Forged Triple-Rivet blades have stainless steel rivets to secure the full-tang blade to the ergonomically designed handle. They are crafted with superior high carbon stainless steel blades for precision and accuracy. Choose from the
8 Inch Chef`s knife
or the
7 Inch Santoku knife
.
Product Features
Choose from the 8 Inch Chef`s knife or the 7 Inch Santoku knife
Superior high-carbon stainless steel blades for precision and accuracy
Precision-tapered ground blades that narrow gradually to an extremely sharp, fine edge
Forged durable extra-wide safety bolster for perfect stability and control
Stainless steel rivets to secure the full-tang blade to the ergonomically designed handle
Lifetime Warranty Through Cuisinart
???? Get

Cash back

on this purchase by using TopCashBack! Sign up here for FREE!
*Tip: Open the TopCashBack link a new window, search for the store, select it and it will open in a new window. Once this happens, you can close that window and continue shopping from where you were. Doing this will log that you are shopping through TopCashBack without losing your place!
???? Want to Save More Money? Try these out:
Trying to get organized? Try a new Planner or Calendar!