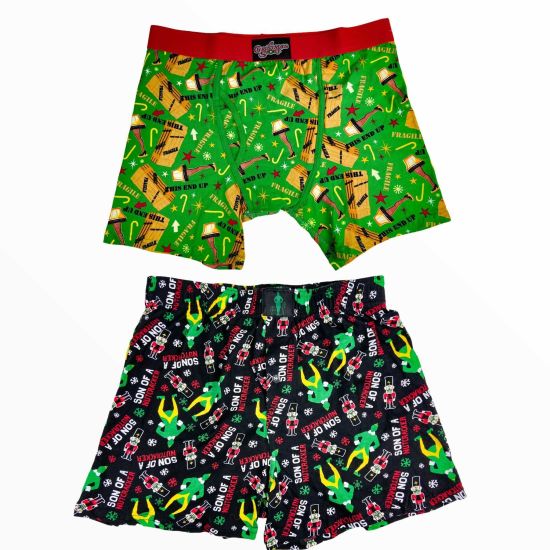 (VERY early for this, we know. Please forgive us.) - Christmas Boxer Briefs - Choose From Either Elf or Leg Lamp Christmas Story - Don't be a cotton headed ninny muggins and pass up on this deal; we triple dog dare ya! GREAT deal simply because... well... you know... it's not Christmas right now. But it usually comes around once a year :) - Order 3 or more total pair and SHIPPING IS FREE!
Don't miss out on this deal!
Grab these
Christmas Boxer Briefs
for just $7.99 on sale. That's a
47% discount
off the regular price of $14.99!
A Christmas Story - "Leg Lamp - Fragile!" OR Elf - "Son of a Nutcracker" boxer briefs for men.
They have an elastic waistband and a functional fly and would make a great holiday gift!
Fabric: 95/5% cotton-spandex
Choose from small, medium, large, or XL (men's sizes)