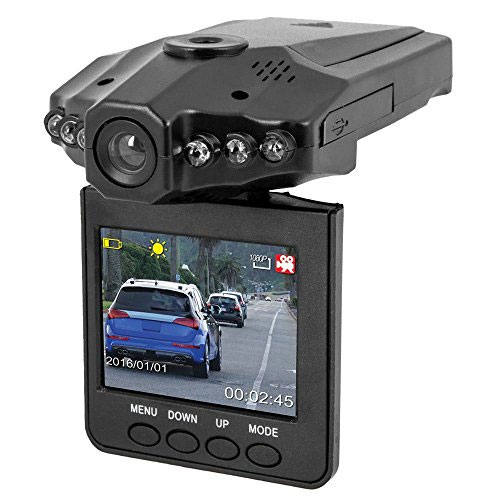 Car Cam Buddy
mounts securely on your dashboard or windshield allowing you to collect video evidence that acts as an eye witness account of the event. Protect yourself from the numerous liabilities you face every time you get in your car. Car Cam Buddy also gives you the peace-of-mind of knowing that it will never come down to your word against someone else`s because you will have video proof! With endless loop recording, once the memory card has been entirely filled it will begin to record over the oldest videos ensuring the camera will never miss a moment of drive time. Capture unexpected or funny moments that you would have to be there to believe. Up to 14 hours of record time using an SD card which must be purchased separately.
Product Features:
Endless Loop Recording
Pivot Mount
Auto Adjust From Dark To Light
Starts Upon Ignition
Time/Date Stamp
memory card must be purchased separately
???? Get

Cash back

on this purchase by using TopCashBack! Sign up here for FREE!
*Tip: Open the TopCashBack link a new window, search for the store, select it and it will open in a new window. Once this happens, you can close that window and continue shopping from where you were. Doing this will log that you are shopping through TopCashBack without losing your place!
???? Want to Save More Money? Try these out: