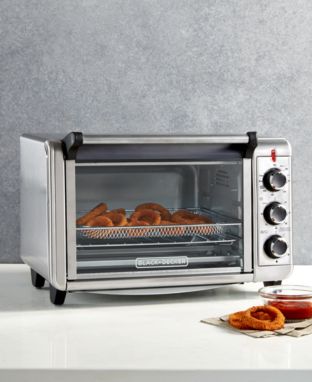 Check out Macys.com with HUNDREDS of Black Friday Deals NOW LIVE.
I stumbled upon this Black & Decker Crisp 'N Bake Air Fry Toaster Oven $59.99 (Retail $99.99).
Bring an amazing array of functions to your kitchen counter with this air fryer and toaster oven from Black & Decker. It uses convection technology to bake, broil and more
If you love the site, PLEASE help us grow and keep going – share with a friend or two. With the changes on FB make sure to like, share or leave a comment.