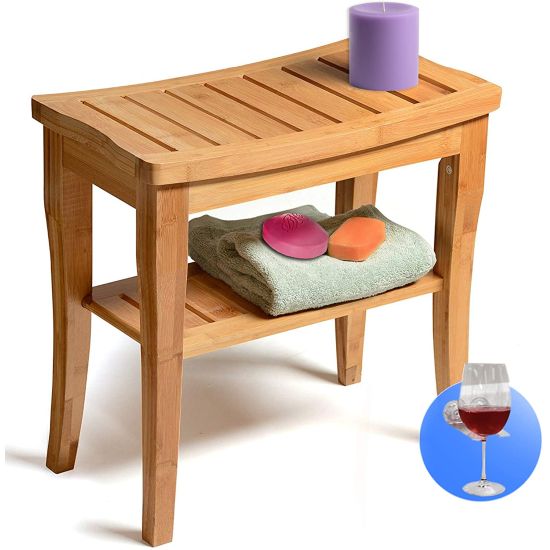 This is a great deal!
This bamboo is brought to a flawlessly Smooth finish to eliminate splinters. protects against skin irritation frame construction make the table bench will not warp or crack like other woods and continue to serve you for way longer, This shower bench is crafted to the highest standards so that it provides ample support for full-sized adults.(250 lb).
MADE FROM- 100% Natural Eco-Friendly Teak Bamboo Anti Mold Wood! The Wood Is Brought To A Flawlessly Smooth Finish To Eliminate Splinters Or Skin Irritation.
INDOOR OR OUTDOOR- Use Shower, Spa,Toilet, Sauna, Balcony, Deck, RV, Patio, Lawn , Also Serves As Shoe Step Benches, Storage Shelf, Plant Stand, Etc.
DIMENSIONS- 18.9 X 9.8 X 17.7 Inches Easy Assembly. Storage Design Slatted Storage Shelf Offers Efficient Air Exchange, Perfect For Wet Towel And Bath Products.