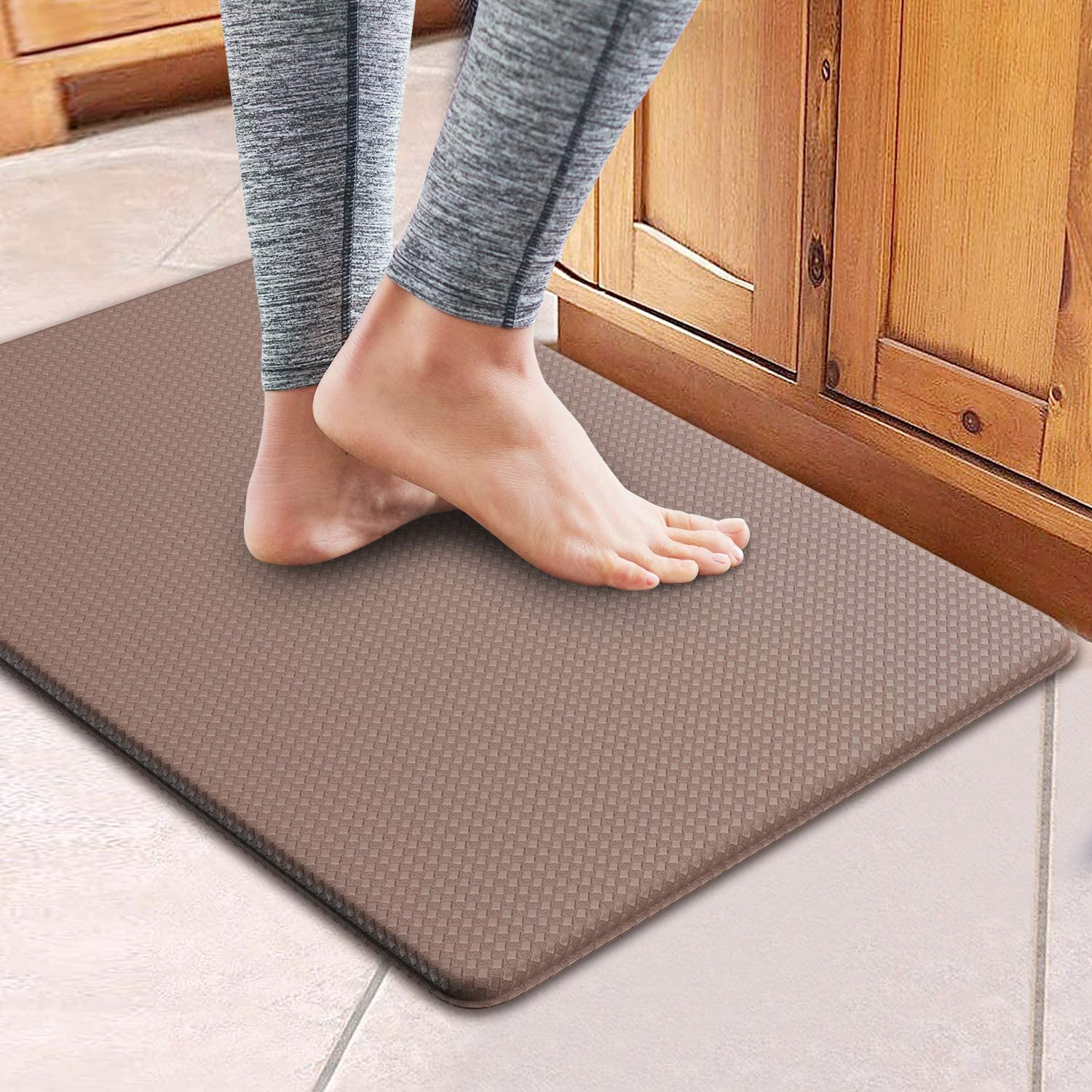 Anti-Fatigue High Density Mat - Great for kitchens, laundry rooms or anywhere you stand and want to ease the pain on your joints from the hard floors! - SHIPS FREE!
Need a new kitchen mat? Check this one out!
Keep your feet and back comfortable when spending long hours in the kitchen. Place this mat for an extra layer of comfort. Measures 18 x 30 inches.
Neutral kitchen mat.
Made of PVC and textile
Measures 18"L x 30"W x 10mm D.
Comfort design.
Brown on one side, white on the other