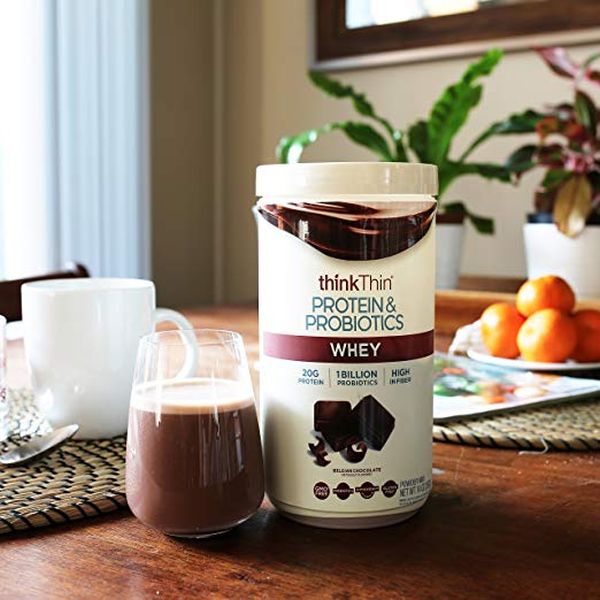 thinkThin Protein & Probiotics Whey Powder - Belgian Chocolate - 14oz - Get your protein and probiotics at the same time! Jump start your Spring in a healthy way! Very low in sugar and promotes overall health! This high grade protein is $15 EACH on Amazon, at Target and more! Order 6 or more for just $6.89 each! This is good through May 2019, so stock up! - UNLIMITED FREE SHIPPING!
Protein helps fuel a full, energetic life. And good nutrition should always be delicious. That's why
thinkThin products
are packed with protein and come in a variety of decadent flavors.
Product Features
20 GRAMS PROTEIN: Excellent source of protein to help muscles recover and grow after exercise
1 BILLION PROBIOTICS: Bacillus Coagulans, live probiotics, helps overall wellness
5 GRAMS FIBER: Excellent source of fiber that helps you feel fuller longer
2 GRAMS SUGAR: Sweetened with stevia extract and monk fruit - free from artificial sweeteners
PREBIOTICS: Nutrients for the probiotics
PREMIUM INGREDIENTS: Rich European cocoa, natural Belgian chocolate flavor, Greek yogurt powder, and antioxidant Vitamin A
GMO FREE, GLUTEN FREE, NO SOY INGREDIENTS
Best By May 2019
SHOP THE LATEST DEALS FOR THESE STORES: